Russia Slams Trump's 'Aggressive' North Korea Rhetoric, Tells Tillerson it is 'Unacceptable'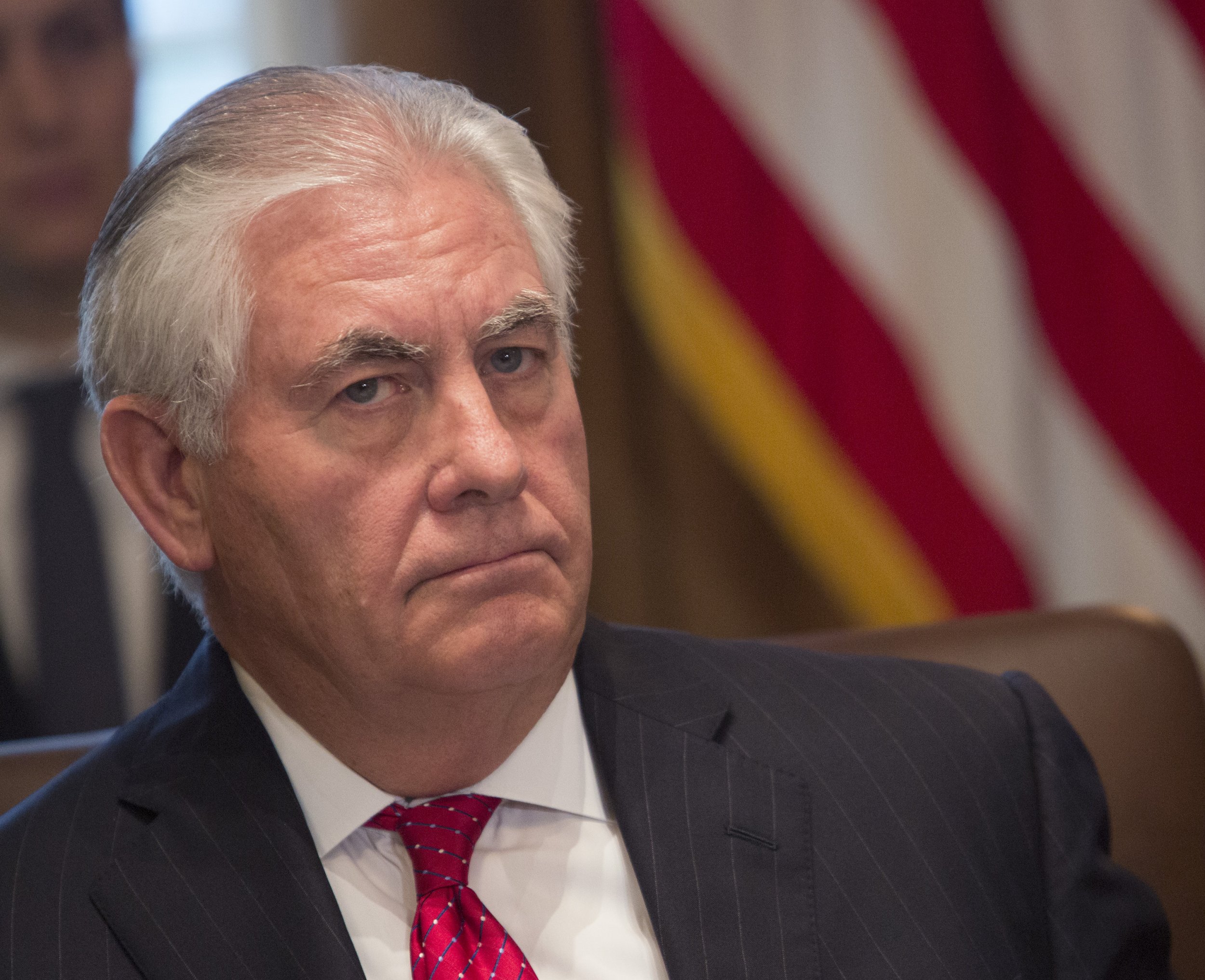 Russia's foreign minister on Tuesday slammed U.S. Secretary of State Rex Tillerson for the Trump administration's "aggressive rhetoric" towards North Korea, telling Tillerson the war of words must stop at once.
Sergey Lavrov scolded the abrasive U.S. response to North Korea's threats, telling Tillerson in a phone call that it was "unacceptable." Lavrov said the response has heightened tensions on the Korean Peninsula, and President Donald Trump and North Korean leader Kim Jong Un continue to trade threats of a potential battle.
Tillerson and Lavrov also discussed resolutions to the continuing conflicts in Syria and Ukraine, the Russian foreign ministry told Reuters. Details about those talks were not released and the White House did not comment.
The phone call follows Lavrov's previous offer to step in and mediate the conflict between the United States and North Korea. He has stressed the importance of building bonds with North Korean officials, rather than cutting off contact.
After the call, the U.S. State Department tweeted an assurance that it is working to cool tensions with Kim. "The US works every day to keep the world's most dangerous weapons out of the hands of the most dangerous people," the tweet said. "As we wind down 2017, we are sharing notable nonproliferation successes -- pressure campaign against #DPRK, GHSA extended until 2024, and more," it added, using the aconym for the Democratic People's Republic of Korea, the official name for North Korea.
U.S. Treasury Secretary Steven Mnuchin also released a statement Tuesday detailing how the United States planned to cut finances that could potentially aid North Korea's nuclear program. "Treasury is targeting leaders of North Korea's ballistic missile programs, as part of our maximum pressure campaign to isolate the DPRK and achieve a fully denuclearized Korean Peninsula," Mnuchin said.
The United Nations Security Council last week passed yet another series of sanctions to punish North Korea for its missile test in November and its threats to the U.S. In return, Pyongyang called the sanctions an "act of war" by Trump's "frenzied" administration.
Pyongyang called United Nations Security Council sanctions imposed on Friday an "act of war" by President Donald Trump's "frenzied" administration. Trump has provoked North Korea in the past by making fun of leader Kim Jong-un, calling him "short and fat" and nicknaming him "Rocket Man."
Trump has provoked North Korea through 2017 by making fun of Kim, calling him "short and fat" and nicknaming him "Rocket Man." Trump also promised "fire and fury" if North Korea provoked him, and he said at a United Nations address that he was ready to "totally destroy" North Korea if it attacked the U.S. or one of its allies.
Trump has alternated between suggesting diplomatic talks with North Korea and dismissing the entire idea. "I told Rex Tillerson, our wonderful Secretary of State, that he is wasting his time trying to negotiate with Little Rocket Man...," Trump said in an October tweet.