These Russian Oligarchs Are Making Donald Trump Rich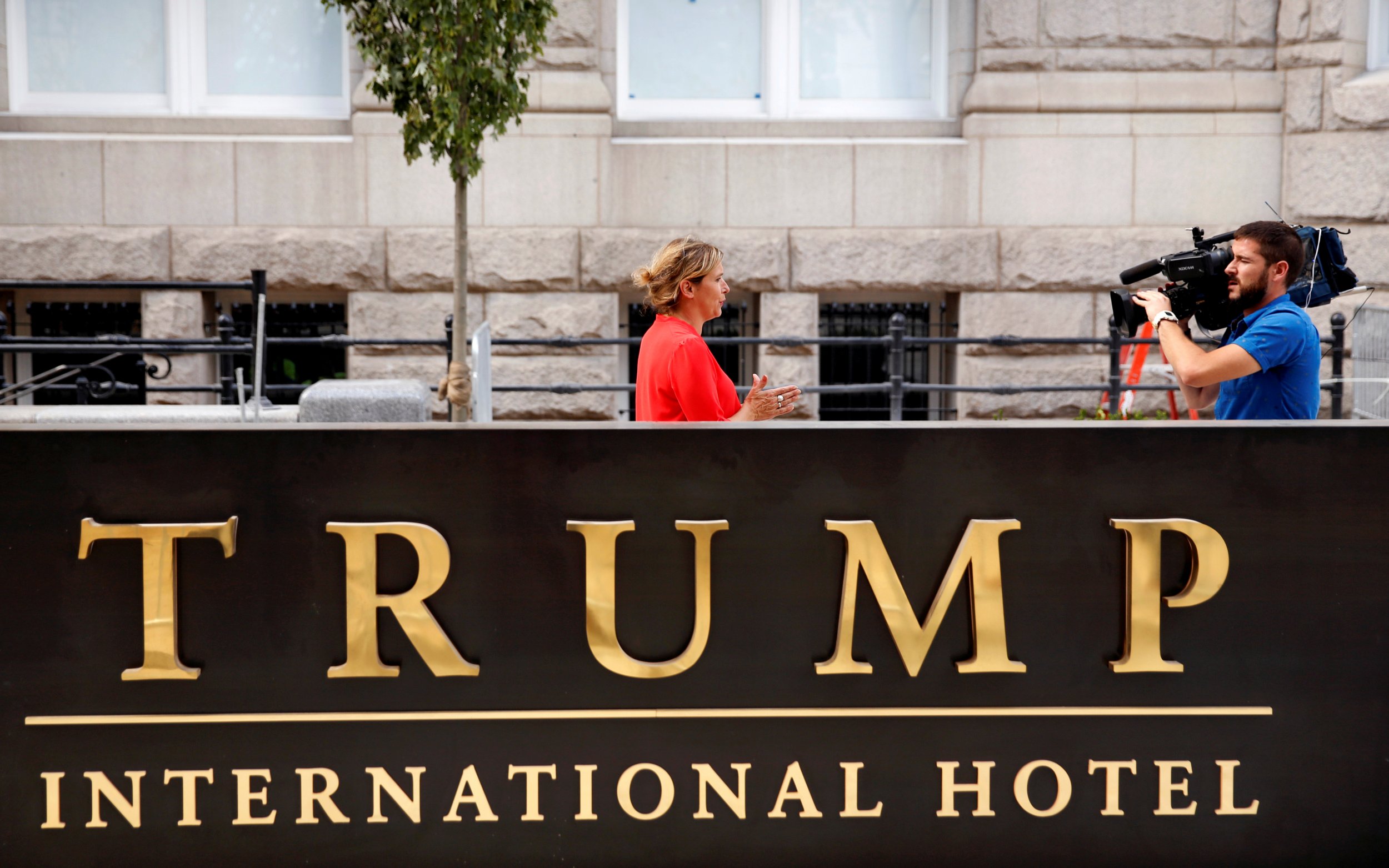 During the many government investigations into whether the Trump campaign colluded with the Russian government during the 2016 presidential elections, President Donald Trump has insisted he doesn't have business dealings with Russia.
"I have no loans in Russia. I don't have any deals in Russia," the president said in February.
But that doesn't mean that Russians aren't investing in Trump. In fact, at least 63 Russian elites and oligarchs have invested around $100 million into Trump-brand real estate in southern Florida, a Reuters investigation revealed. In the Florida resort town of Sunny Isles Beach, an area with the highest number of Russian-born residents in the U.S., the Trump brand has six residential towers.
Some of the individuals investing in these towers have ties to the Russian political establishment, and their identities could shed light on the complex web of business dealings that connect Trump to Russia.
Alexander Yuzvik
Yuzvik was previously a senior executive at Spetstroi, a Russian state-owned company that oversees construction for military facilities. The firm has been involved in development projects for Russian intelligence services and the Russian military.
Alexey Ustaev
Ustaev is the founder and president of the St. Petersburg-based investment bank Viking. Ustaev has received a plethora of awards for his work, including one for being the "best leader of Russia," and an award from the Russian Sports Ministry for his charitable work.
Oleg Misevra
Misevra is a wealthy coal magnate and former traffic police commander who has repeatedly earned personal praise and support from Vladimir Putin for his work. In 2002, he was accused by a business rival of murder, blackmail, and slander.
Vadim Valeryevich Gataullin
Gataullin is a local politician from the semi-autonomous Russian Republic of Bashkortostan, an oil-producing region near the Ural Mountains. He was also a deputy in the regional parliament from 2013 until 2015.
Pavel Uglanov
Uglanov is a businessman who served as a deputy minister for industry and energy in the regional government of Saratov from 2010 to 2011. Uglanov once posted a picture of himself on Facebook with the head of a Russian motorcycle gang that was sanctioned by the U.S. government for its role in Russia's annexation of Crimea.
All of the men own apartments in Trump buildings that cost over $1 million, and most did not declare these assets in Russia, the Reuters investigation found. All of the financial dealings investigated appear to be legal, and none of the buyers is on lists of individuals sanctioned by the U.S. government.
Some analysts suggest that it is not unusual for individuals from unstable countries such as Russia and China to invest in U.S. real estate.
"It is no secret that a lot of Russians, because of unstable situation in Russia, were looking to get their money out of Russia to more stable jurisdictions, including the United States," Ariel Cohen, a senior fellow at the Atlantic Council, told Newsweek. "People invest in Trump assets because of its reputation and brand."
Still, it's possible there are other investors whose dealings are not entirely appropriate. The Reuters investigation found that a third of the owners of Trump real estate in the area are Limited Liability Companies, which are permitted to hide the identities of their owners.
Like Florida, New York City was also a haven for buyers seeking to land luxury real estate deals using Limited Liability Companies. In 2015, New York imposed new disclosure requirements for shell companies buying or selling property in the city.