Dirt on Hillary Clinton: Did Russian Operatives Use It to Lure George Papadopoulos, a Trump Campaign Adviser?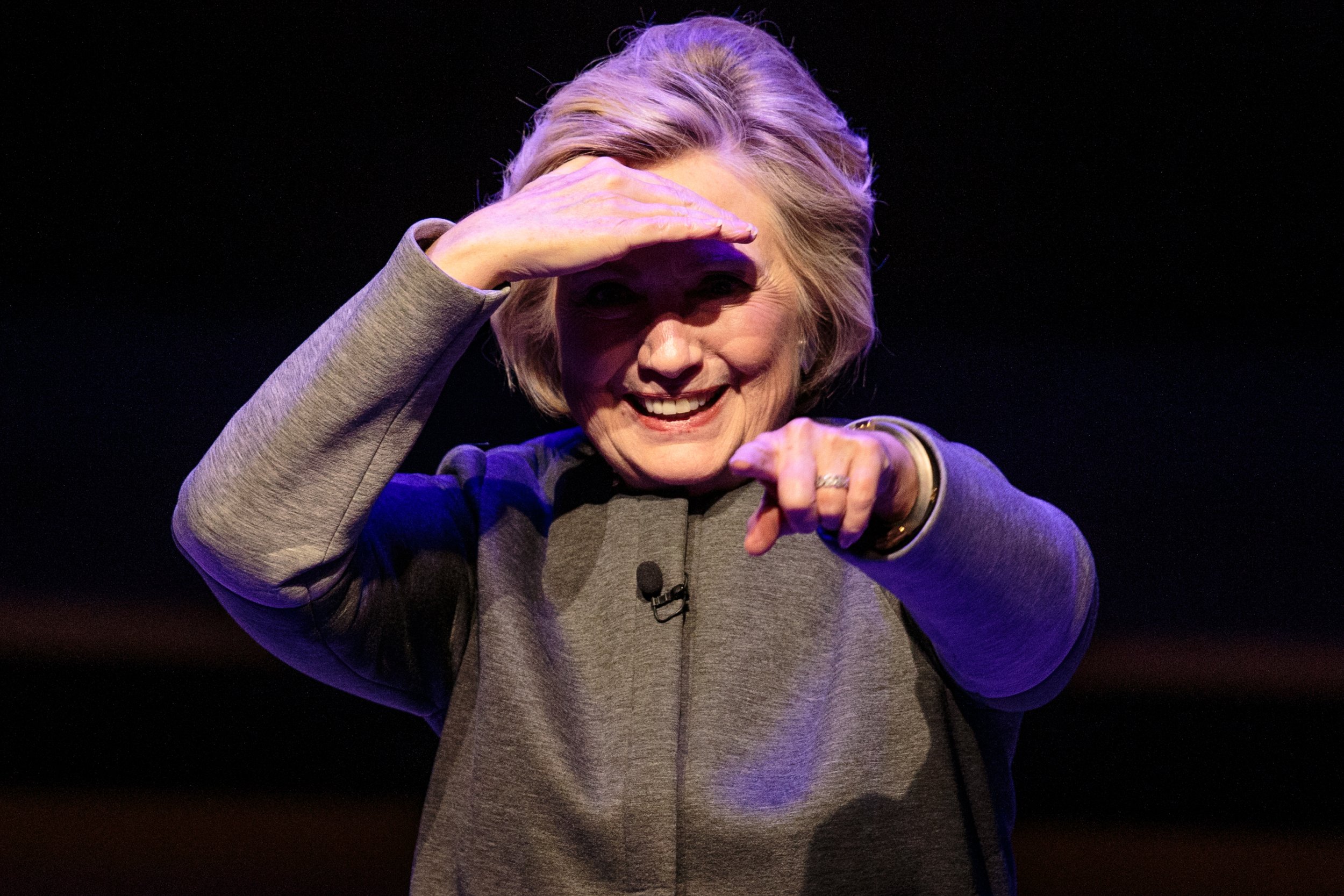 After hearing that Russia purportedly had dirt on Hillary Clinton, a campaign adviser to Donald Trump tried to set up a meeting between the GOP candidate and Russian President Vladimir Putin during the 2016 presidential campaign, according to the details of a plea bargain released by special counsel Robert Mueller's office on Monday.
The adviser, George Papadopoulos, pled guilty to lying to investigators probing Russia's interference in the U.S. election, the special counsel's office said Monday.
The details of Papadopoulos's plea, some analysts say, show a pattern by Russian operatives hoping to gain access to and possibly recruit Trump campaign officials with the promise of dirt on Clinton.
Papadopoulos communicated with several Russian nationals after he joined the campaign in March 2016, including a woman he described in an email as "Putin's niece" while trying to coordinate a meeting between Trump and Putin.
Related: How Russian Collusion Could Have Worked
The Trump adviser then met with a London-based academic, a man Papadopoulos believed was closely tied to Russian leadership, who said that Moscow had obtained "dirt," including thousands of emails relating to Clinton, Trump's opponent in 2016 campaign.
The series of events closely mirrors what happened at Trump Tower when Trump's son-in-law Jared Kushner, Donald Trump Jr. and Trump campaign adviser Paul Manafort and others met with a lawyer connected to the Kremlin after a promise of damaging information on Clinton.
The special counsel is also reportedly investigating whether Michael Flynn, Trump's former national security adviser, was involved in an effort to procure Clinton's emails from Russian hackers.
"This is boilerplate traditional spy recruitment," said Naveed Jamali, a former double agent for the FBI who worked against Russian intelligence. "They clearly used the promise of missing Hillary Clinton emails as a dangle and a pitch to build a relationship."
In August, The Washington Post reported on internal emails in which Papadopoulos had suggested to campaign officials that Trump meet with Putin. But it wasn't until Mueller's office released the guilty-plea documents on Monday that the details of Papadopoulos's communications with Russian intermediaries—and any mention of Clinton's emails—were revealed.
"This is just the latest in a series of undisclosed contacts, misleading public statements, potentially compromising information and highly questionable actions from the time of the Trump campaign that together, remain a cause for deep concern and continued investigation," Virginia Senator Mark Warner, vice chairman of the Senate Select Committee on Intelligence, said in a statement.
Eventually, when Trump campaign officials didn't green-light a meeting between Trump and Putin by August 2016, Papadopoulos offered to attend meetings himself with Russia's Ministry of Foreign Affairs after being told by an intermediary that the ministry was "open for cooperation," according to the plea documents.
A Trump "campaign supervisor" told Papadopoulos that "I would encourage you" to meet with Russian officials. The plea documents do not indicate that the "supervisor" had been told about the specific mention of information that could be damaging to Clinton—and the trip never occurred.
Papadopoulos lied to investigators about the ordeal after the FBI approached him in January to discuss his contact with Russian nationals. Investigators obtained internal emails which proved that Papadopoulos had extensive communications with several intermediaries while on the campaign, despite his initial denial, resulting in a plea deal that was signed on October 5.
The agreement withholds all names except for Papadopoulos's, but the description of events seems to cast doubt on the claim that he was in fact meeting with Putin's niece, instead referring to her as a "female Russian national."
It wasn't illegal for Papadopoulos to meet with Russian nationals, but lying to federal investigators can still result in penalties including jail time.
Jamali, author of the book How to Catch a Russian Spy, said the Trump Tower meeting and the Papadopoulos revelations indicate that Russian intelligence was trying to recruit members of the Trump campaign to do their bidding.
"The Russians would have considered these people assets, meaning these were people they could have called on to gain intelligence," he said. "We don't know what their intent was, but we know what their tactic was. It was to make an approach with Hillary Clinton emails."
The announcement of the plea deal quickly drew sharp statements from Democrats in Congress.
"These stark admissions directly contradict the President's blanket denial on February 16 that nobody on his team had anything to do with the Russians," Democratic Representative Elijah Cummings said in a press release. "These are no longer mere allegations—they are damning facts established in a guilty plea by one of the President's own advisors."
Prior to joining the Trump campaign, Papadopoulos, a young adviser who graduated from college in 2009, had been an adviser to then–Republican candidate and current Trump Cabinet member Ben Carson. He joined the campaign when Trump named a range of other advisers with limited foreign policy experience.
The White House responded to the news of the Papadopoulos plea by characterizing his role as that of a "volunteer." Press secretary Sarah Huckabee Sanders said that the plea agreement "doesn't have anything to do with the campaign or the campaign's activities."