Trump Knew About Russian Indictments When He Slammed 'Witch Hunt' for Damaging Relationship With Putin
Despite prior knowledge of the U.S. Justice Department's intent to indict 12 Russian intelligence officers for interference in the 2016 election, President Donald Trump continued to call the investigation a "witch hunt" and to downplay Russian interference.
During a press briefing Friday, Deputy Attorney General Rod Rosenstein said he had told the president earlier this week about the upcoming indictments, which charged the Russian officers with hacking the Democratic National Committee, the Hillary Clinton presidential campaign and the Democratic National Committee with the goal of having "an impact in the elections."
"It was important for the president to know what information we've uncovered because he's got to make very important decisions for the country," Rosenstein said. "He needs to understand what evidence we have of foreign election interference."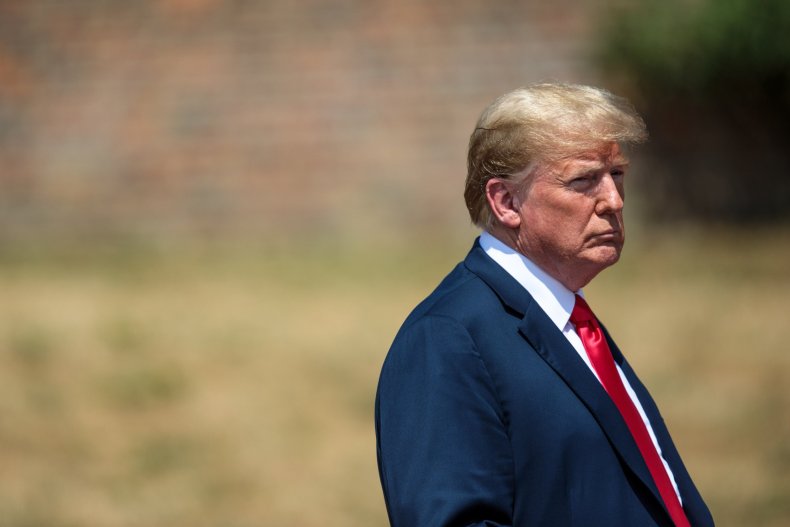 But just hours before Rosenstein's announcement, the president continued to say the investigation was a "witch hunt" and hurt the relationship between the U.S. and Russia.
"I think that we're being hurt very badly by the rigged witch hunt," Trump told reporters Friday during a press conference with British Prime Minister Theresa May. " It really hurts our relationship with Russia. I think that we would have a chance to have a very good relationship with Russia and a very good relationship with President Putin."
While at the NATO summit this week, Trump said there was nothing he could do if Putin denied election meddling at next week's one-on-one meeting in Helsinki.
"What am I going to do?" Trump asked at a press conference at the summit's conclusion. "All I can do is say, 'Did you?' and 'Don't do it again.' But he may deny it. You'll be the first to know." He added that Putin was "not my enemy" and that "hopefully, someday, he'll be a friend. It could happen."