Trump Linked to Russian and Italian Mafias, Fusion GPS Founder Claims in Testimony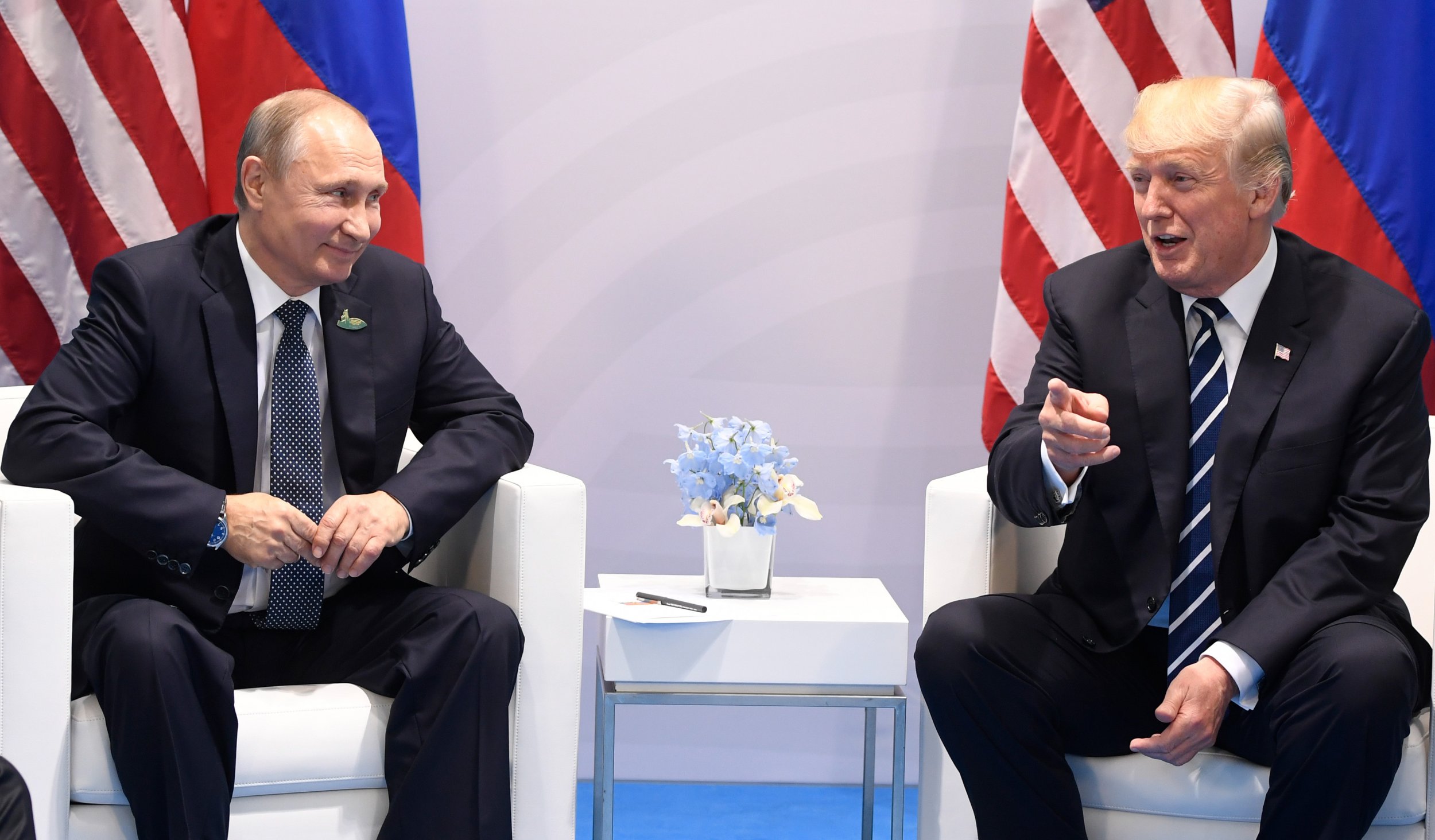 Donald Trump had links to the Russian mafia during his time as a real estate developer, according to the founder of the company behind the infamous dossier alleging ties between the president and Russia.
Related: Read full text: Trump dossier started because Trump said some weird things about Putin, says Fusion GPS
Glenn Simpson, whose company Fusion GPS was hired to investigate the president, told the House Intelligence Committee in November that Trump had connections to Italian and Russian organized crime, according to a transcript released Thursday
"We also had sort of more broadly learned that Mr. Trump had longtime associations with Italian organized crime figures," Simpson said. "And as we pieced together the early years of his biography, it seemed as if during the early part of his career he had connections to a lot of Italian Mafia figures, and then gradually during the '90s became associated with Russian mafia figures."
Simpson commissioned former British spy Christopher Steele to look into Trump because the president, he said, allegedly had "gone over [to Russia] a bunch of times, he said some weird things about Putin, but doesn't seem to have gotten any business deals."
The White House did not respond to a request for comment.
Simpson was hired to probe the president by a conservative website, The Washington Free Beacon. After the Beacon moved on, the Democratic National Committee and Hillary Clinton's campaign then stepped in to keep paying for the investigation. In 2016, Steele later handed over his findings included in the dossier to the FBI.
"We also increasingly saw that Mr. Trump's business career had evolved over the prior decade into a lot of projects in overseas places, particularly in the former Soviet Union, that were very opaque, and that he had made a number of trips to Russia but said he'd never done a business deal there," Simpson said. "And I found that mysterious."
The dossier was one of the findings that raised questions about Trump's relationship with the Kremlin and whether Russia interfered in the 2016 presidential election.
During his testimony, Simpson said members of the Russian mafia were buying the president's properties. Democratic Representative Adam Schiff asked Simpson whether the Russian government knew about Trump's business dealings. Simpson responded with a "yes."
"If people who seem to be associated with the Russian mafia are buying Trump properties or arranging for other people to buy Trump properties, it does raise a question about whether they're doing it on behalf of the government," he later said.
During his testimony, Simpson urged the committee to continue its investigation into the president.
"I think that the evidence that has developed over the last year, since President Trump took office, is that there is a well-established pattern of surreptitious contacts that occurred last year that supports the broad allegation of some sort of an undisclosed political or financial relationship between the Trump Organization and people in Russia," he said.