President Donald Trump accused Democratic opponent Joe Biden this week of an endeavor to "kill American energy" with his plans to address climate change and clean energy, but experts and past data suggested those plans would instead breathe new life into the jobs market and the economy.
"Anybody who thinks transitioning the economy to clean energy will kill—not create—jobs is just simply out of touch with reality," said Bob Keefe, executive director of the nonpartisan advocacy group Environmental Entrepreneurs (E2). "We're creating way more jobs through clean energy than fossil fuels. This is the energy industry today."
Biden's plan centers on moving to a 100 percent clean electric grid by 2035 at a cost of $2 trillion—a price tag the Trump campaign said the former vice president is woefully underestimating, based on studies that said it would cost twice as much—in a bid to achieve net-zero emissions of greenhouse gases by 2050. The proposal also emphasizes green infrastructure, new electric vehicle charging stations, rejoining the Paris Climate Agreement and reinstating environmental policies rolled back under Trump.
Overall, energy jobs remain down by about 1.15 million, or 16 percent, compared with pre-pandemic levels, according to an analysis released Wednesday by BW Research, a company that also provides reports for the Department of Energy. This comes despite the sector regaining nearly 213,000 jobs.
The global health crisis has, much like with the rest of the economy, devastated the American energy sector—particularly the clean energy industry, which had employed nearly three times the number of people as coal and fossil fuels. Clean energy jobs remain down 15 percent, or about 514,000 positions, and fossil, nuclear and electricity generation jobs are still down 13 percent, or about 632,000 jobs.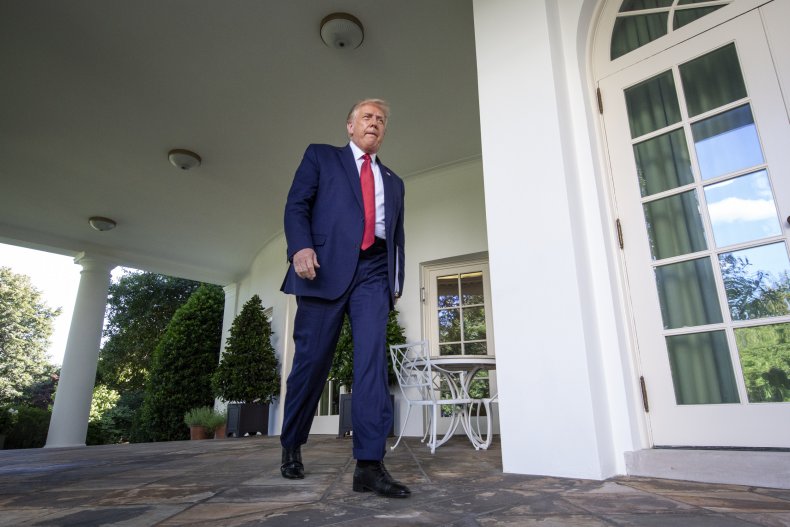 However, in the five years leading up to the pandemic, the electric power industry was experiencing a significant shift toward cleaner energy sources. From 2015 through 2019, coal and natural gas went from each generating 33 percent of America's electricity to 24 and 39 percent, respectively, according to a report by the National Association of State Energy Officials and Energy Futures Initiative.
Meanwhile, renewable resources went from producing 14 percent to 19 percent of electric power, thanks to wind, solar and hydro. E2 estimated that in 2018, there were roughly 3.3 million clean energy jobs, eclipsing the fossil fuel industry's approximate 1.7 million.
For his part, Trump has publicly taken pride in rolling back nearly every Obama-era climate regulation, policies that the Trump administration said hindered job growth.
"The core of [Biden's] economic agenda is a hard-left crusade against American energy. He wants to kill American energy," Trump said Wednesday as he announced the weakening of a Nixon-era law with environmental safeguards against infrastructure projects.
Biden's support for re-entering the "unfair, one-sided Paris Climate Accord," Trump said, who pulled the United States from the global agreement, will "destroy us at the expense of many other nations who benefit."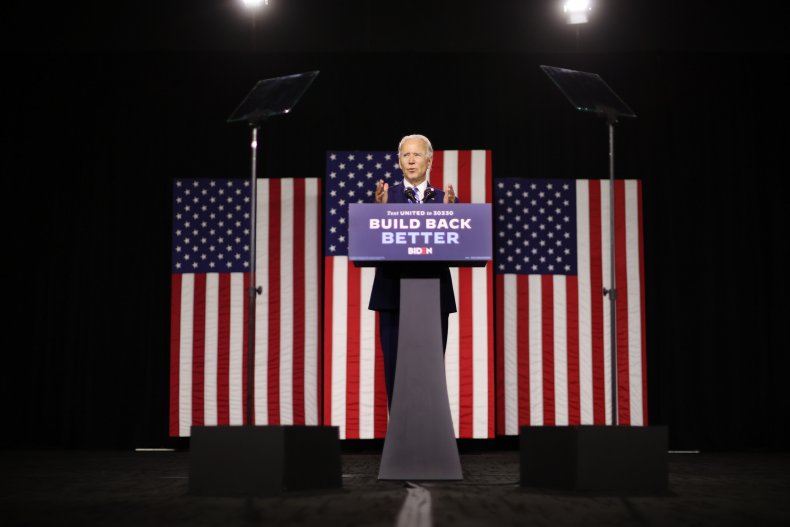 "This would do nothing for the environment, but would cripple American industry while greatly helping China," the president added.
His latest move to overhaul the Nixon-era climate regulation prompted House Speak Nancy Pelosi on Thursday to enter the political fray.
"[Trump] has the henchmen of the polluters in his cabinet. Always has," the California Democrat told reporters. "And he's implementing an agenda that's going to rise up people from poverty by making them breathe foul air? I don't get it."
Phil Jordan, the vice president of BW Research, said it's hard for him to see how clean energy policies "have anything to do" with the declines in the fossil fuel industry based on the data. And policies from any president or government agency, he said, likely have far less an impact on fossil fuels than, for example, the market-driven response to the cheaper alternative of natural gas.
He added that private sector investors are also leaving fossil fuels in the past, setting their sights on pumping money into clean energy.
"There's not much you could do for fossil fuels," Jordan said, suggesting more pipeline constructions and increasing oil reserves could help slightly. "It's not like there's a huge, bold vision [from anyone] on how job figures would improve."
Highlighting the stark policy contrasts between the two presidential candidates, Biden said Tuesday that the word he thinks of when imaging tackling climate change is "jobs."
"Good-paying union jobs that will put Americans to work, making the air cleaner for our kids to breathe, restoring our crumbling roads, and bridges, and ports," the presumptive Democratic presidential nominee said.