Trump Said He Would Start a War, Then Had Food and Wine at Lunch Like It Was No Big Deal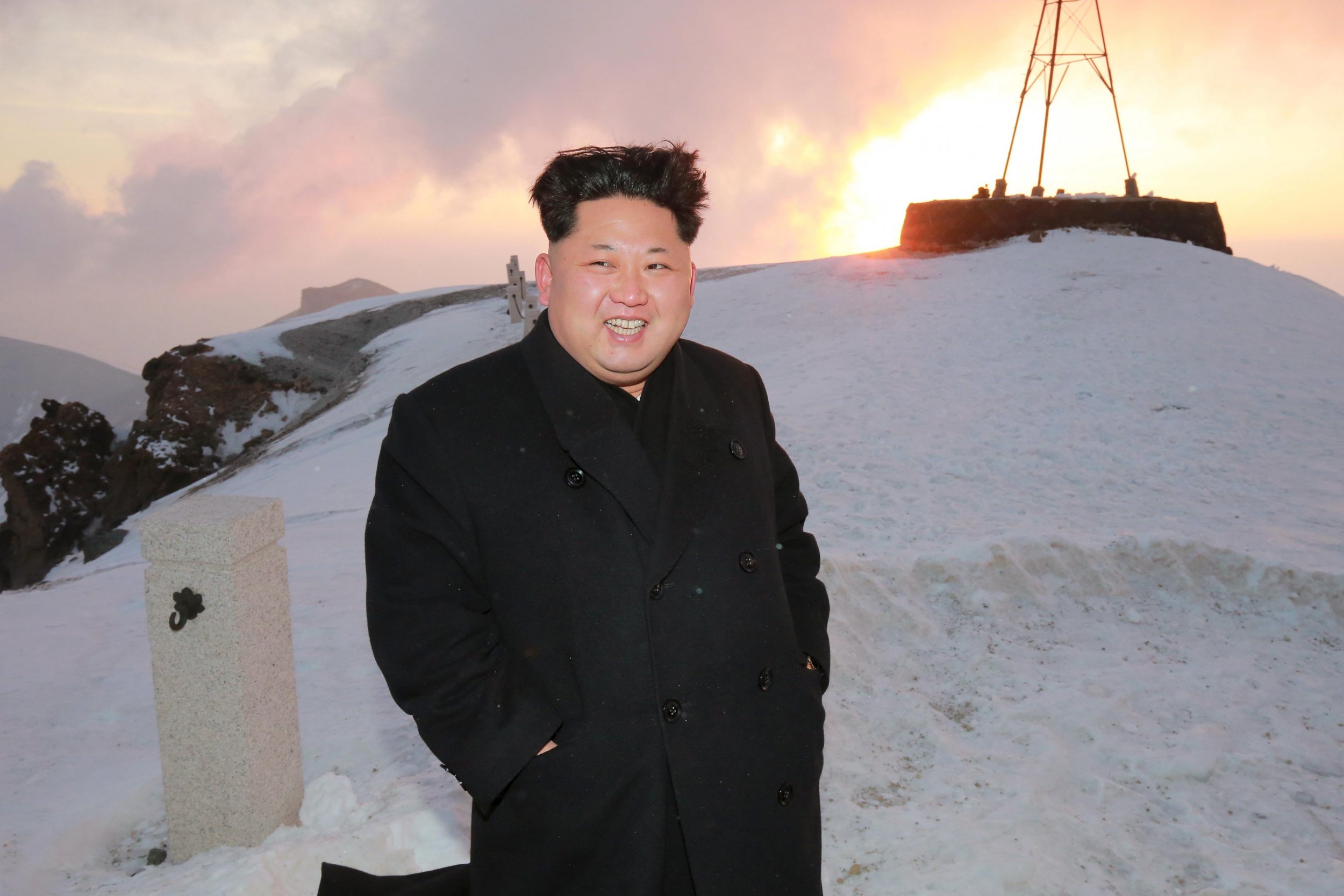 Donald Trump spoke of war with North Korea during his address to the United Nations General Assembly and then sat down for a three-course lunch with wine, giving a far more light-hearted toast to world leaders and U.N. representatives.
Speaking at the General Assembly Tuesday, the president made it clear he intended to maintain a hard line when it came to the isolated nation, whose threats he has previously stated the U.S. will respond to with "fire and fury."
"The United States has great strength and patience, but if it is forced to defend itself and its allies, it will have no choice but to totally destroy North Korea," Trump said. Referring to Kim Jong Un as "Rocket Man," he said the North Korean leader "is on a suicide mission for himself."
Having pledged the U.S. would "totally destroy" North Korea, Trump then sat down to lunch with around 200 attendees, to a menu that included "wild rocket" in what may have been a subtle reference to North Korea and the president's preferred nickname for leader Kim.
According to a press pool report, the menu also included Waygu beef tenderloin, a Japanese-style cut of meat, perhaps a further dig at Pyongyang, which has recently fired missiles over Japan on several occasions.
Trump's lunch toast was far more casual than his address. Toasting the General Assembly at the lunch, Trump acknowledged that he had previously been critical of the U.N., but said he believed there was great potential in the organization.
"There is no better forum, there can be no better forum and certainly there can be no better location where everybody comes together," Trump said, giving a special mention to New York.
"So I want to congratulate you. The word is potential. The potential of the United States in terms of what it's done has been wonderful but we can do better and we're going to. The potential of the United Nations is unlimited. And I really believe – I've met your representatives and I know you well – you're going to do things that will be epic and I certainly hope you will. But I feel very, very confident," he added.
"So I just want to toast everybody in the room. And let's give this as a toast to the potential, the great, great potential of the United Nations. Thank you all for being here. Thank you very much," Trump said, concluding the toast with red wine, which the menu suggests was a Cabernet Sauvignon from Napa Valley.