Trump Said There Is an AIDS Vaccine, Experts Say President Is Confused
Experts in HIV/AIDS have criticized President Donald Trump after he incorrectly stated there is an "AIDS vaccine."
Trump made the comments on Tuesday during a news conference at the White House Rose Garden, while talking about efforts to create a vaccine against the coronavirus which causes COVID-19.
"Before the end of the year I predict we will have a very successful vaccine, therapeutic and cure [for COVID-19]," the president said.
Praising "incredible" scientists and doctors who have developed treatments in the past, Trump said: "These are the people, the best, the smartest, the most brilliant anywhere. And they've come up with the AIDS vaccine, they've come up with, or the AIDS and as you know there's various things and now various companies are involved but the therapeutic for AIDS. AIDS was a death sentence and now people live a life with a pill. It's an incredible thing."
There are currently no vaccines to stop HIV, the virus which causes AIDS, from infecting the body. There are treatments that mean a person with HIV has the same life expectancy as someone without, Matthew Hodson, executive director of the U.K.-based charity NAM which shares information about HIV and AIDS, told Newsweek.
"This has to be one of the greatest medical achievements of the last fifty years," he said.
In addition, the drug PrEP, which is not a vaccine, "does provide almost complete protection against HIV," said Hodson. "New formulations of PrEP, which can be administered by injection and will be effective for two months, look likely to become available later this year."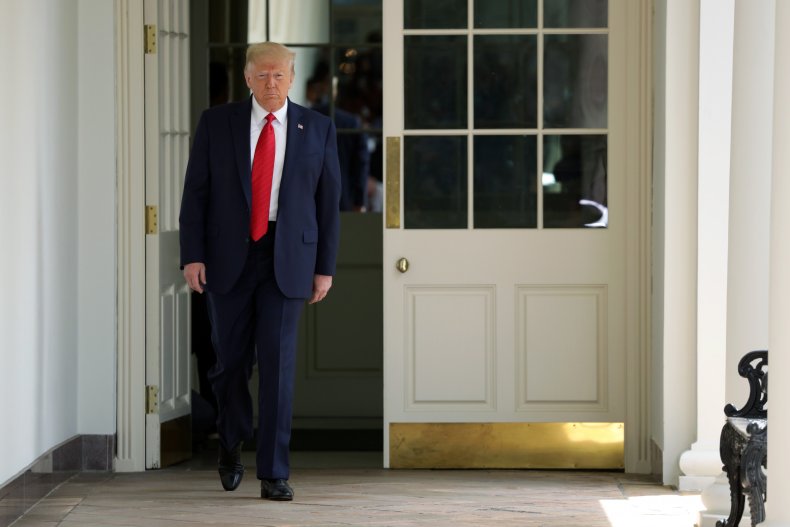 Hodson said Trump's "ill-informed" assertion that an AIDS vaccine exists "will likely lead to confusion and disappointment.
"There is so much myth and misinformation that already surrounds HIV. Having to counter the false assertions of one of the most powerful people on the planet only increases the challenge of tackling HIV ignorance and fear."
Ian Green, chief executive of the Terrence Higgins Trust, a U.K.-based charity that advocates for and provides HIV-related services, told Newsweek: "Misinformation like this holds us back in the fight against HIV. These comments by President Trump do not reflect the realities of where we are with HIV in 2020.
"For decades, HIV activists have fought to counter inaccurate information about HIV which can fuel stigma and discrimination. At a basic level, knowing the difference between HIV and AIDS really matters, even more so from one of the world's most recognized leaders."
Vincent Guilamo-Ramos, professor at New York University and director of the NYU Center for Latino and Adolescent Family Health, told Newsweek: "In general, vaccine uptake in the U.S. and globally has been suboptimal.
"This has often been associated with societal mistrust, as well as misinformation, regarding the efficacy and safety of vaccines. Therefore, scientists, national health organizations and governments must provide clear, medically accurate and fact-based information to the general public regarding vaccine development, efficacy and safety."
Andrew Leigh Brown, professor of evolutionary genetics who leads the HIV Reserach Group at the University of Edinburgh, U.K., told Newsweek: "The President seems confused on the subject, but many people have difficulty distinguishing between drugs, which are in widespread use for treating HIV, and vaccines."
On a potential HIV vaccine, Brown said: "There has been a huge effort to develop a vaccine against HIV lasting 35 years now. There is still no vaccine, and not even a serious candidate."
Hodson said: "However, there is a real chance that a vaccine that will protect people from infection could be available within five to ten years. There are a number of large scale trials that were in progress this year, although some have been paused and some brought to an early end as a result of COVID."
Newsweek has contacted the White House for comment.
This article has been updated with comment from Vincent Guilamo-Ramos.