President Donald Trump signed the Uyghur Human Rights Bill into law Wednesday at the White House, condemning the Chinese government for human rights abuses against the Muslim indigenous Uighur people and other Muslims in China. Estimates from the United Nations indicate China is holding over 2 million minority peoples in detention with many in indoctrination camps.
Under the new law, the U.S. government is expected to levy financial sanctions and ban visas for Chinese officials involved with the persecution of Uighurs. In Wednesday remarks, Trump noted a section of the Act, which requires the White House to inform Congress 15 days before sanctions are lifted against a person, "purports to limit" his power to engage in diplomatic meetings with foreign government officials.
"In some circumstances, this limitation could be inconsistent with my constitutional authorities to receive as diplomatic representatives certain foreign officials," Trump wrote. Citing that reason, Trump said the White House would treat that portion of the Act as "advisory and non-binding."
Although Trump's administration will "make appropriate efforts" to alert Congressional committees before sanctions are lifted against a person, "it will not treat the provision's requirement for advance notice as binding to the extent that it interferes with the President's conduct of diplomacy."
Under the Act, the White House will also be required to report on human rights abuses in the region, including an estimate of how many people are being held in concentration camps in the region. An FBI report detailing ways to protect Uighur people both in China and the U.S. must be given to Congress.
Advocacy group Amnesty International said it was "pleased" by the passage of the act. In a statement sent to Newsweek on Wednesday, National Advocacy Director for Amnesty International USA Joanne Lin said the organization's research showed Uighurs faced "inhumane work practices, Chinese authorities committing torture, and threatening relatives, even those living abroad as a form of punishment for failing to listen to authorities"
Ms. Fang Hong, Spokesperson and Minister-Counsellor for the Embassy of the People's Republic of China in the USA told Newsweek in a statement on Wednesday that China "firmly opposes" the Act, calling it "a grave violation of the international law and basic norms" regulating international relations.
According to the statement, the situation in Xinjiang is not about human rights, "but about fighting terrorism and separatism."
"The US practice of hyping up Xinjiang-related issues totally runs against facts and has further laid bare its double standards on terrorism and vicious intention to interfere in China's internal affairs," Fang said. "We urge the US side not to be bent on going down the wrong path, abandon double standards on terrorism and stop using Xinjiang-related issues to intervene in China's internal affairs."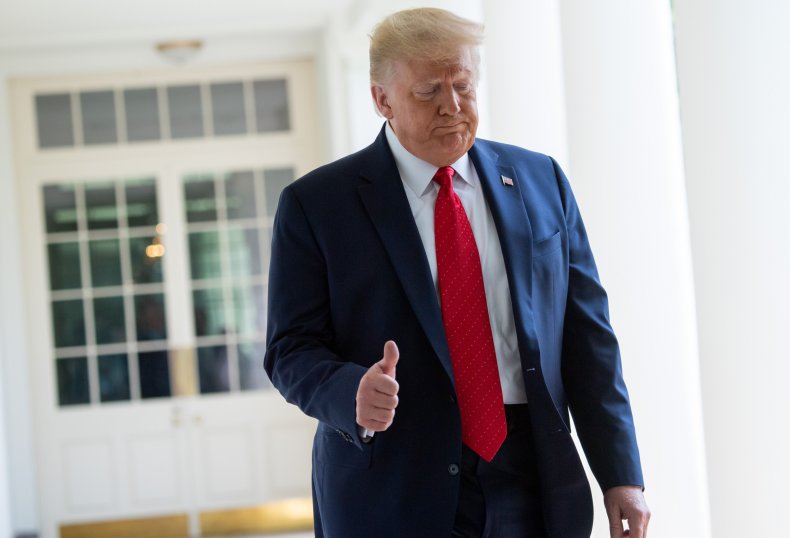 China's detention of Uighurs and other Muslims gained momentum in 2017 with the accelerated construction of concentration camps in the Xinjiang region. China's communist government considers Muslim beliefs to be extremist in nature. Reports from inside the camp say Chinese Muslims are forced to deny their religion and embrace communist ethics. Some observers have implied that China is engaging in ethnic cleansing actions against the Uighurs.
Former National Security Adviser John Bolton alleges in his upcoming book, The Room Where It Happened, that President Trump was in favor of placing the Uighurs in concentration camps.
According to an excerpt from Bolton's book published Wednesday by The Wall Street Journal, Trump's comments came during a conversation with Chinese President Xi Jinping at the G-20 meeting in Osaka, Japan in 2019.
"Xi had explained to Trump why he was basically building concentration camps in Xinjiang," Bolton wrote. "According to our interpreter, Trump said Xi should go ahead with building the camps, which Trump thought was exactly the right thing to do."
The signing of the Uighur Human Rights Policy Act of 2020 happened as U.S. Secretary of State Mike Pompeo was expected to meet with China's Director of the Office of Foreign Affairs, Yang Jiechi, in Hawaii on Wednesday. Relations between the U.S. and China have been strained over allegations that China allowed the coronavirus to spread worldwide and become a pandemic.
"During the best of times, China ruthlessly imposes communism," Pompeo said in a June press briefing. "And amidst the most difficult challenges the United States faces, we work to secure freedom for all."
Pompeo also said in May that there was evidence that the coronavirus, which spread worldwide was created in a Chinese laboratory. China's government denied those claims.
"American politicians are rushing to shift the blame, cheat votes and suppress China when their own domestic anti-epidemic efforts are a mess," China Central Television said in May.
Updated 7:32 p.m. EST 6/17/2020: This story has been updated with a statement from Amnesty International USA.
Updated 9:06 p.m. EST 6/17/2020: This story has been updated with a statement from the Embassy of the People's Republic of China in the United States of America.