Trump Says Border Patrol Doing "Phenomenal Job" after Leak of Racist, Misogynistic Messages in Agent Chatroom
President Donald Trump said on Friday that he thinks Border Patrol does "a great job" operating its facilities on the U.S.-Mexico border, amid revelations of agents exchanging hateful messages and a damning report from an internal government watchdog.
The president's comments came three days after the Department of Homeland Security's own inspector general found that Border Patrol facilities in the Rio Grande Valley were at "immediate risk" of jeopardizing the health and safety of agents and detainees.
Despite the inspector general's findings, Trump expressed concern about the impact of the scandal on law enforcement, telling reporters on the White House South Lawn that he believed "Border Patrol has been treated very badly by certain members of Congress."
A group of Democratic lawmakers, organized by the Congressional Hispanic Caucus, visited a Border Patrol station in Clint, Texas, on Monday and later spoke up about "toxic" conditions they said migrants were facing inside the facility.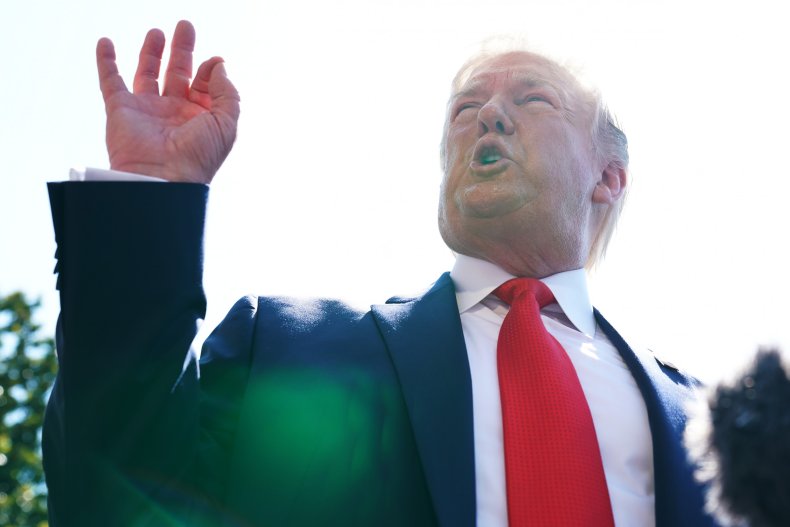 "These [Border Patrol] officers felt brazen in there," first-term Democratic Congresswoman Alexandria Ocasio-Cortez tweeted Monday night. "While mgmt was telling us it was a 'secure facility' where *members of Congress* had to check their phones, we caught officers trying to sneak photos, laughing. CBP's 'good' behavior was toxic. Imagine how they treat the women trapped inside."
The visit occurred just hours after ProPublica released a report showing that participants in secret Facebook group for current and former Border Patrol agents had shared racist and misogynistic comments and memes about migrants and Ocasio-Cortez.
After the death of a 16-year-old Guatemalan migrant in Border Patrol custody, one member of the group posted a GIF featuring Elmo and the words "Oh well." Another member of the group responded: "If he dies, he dies."
Members also encouraged violence against Ocasio-Cortez and other female lawmakers during their planned visit to the Clint, Texas, station.
The inspector general heard from a senior manager at one facility who described the situation as "a ticking time bomb."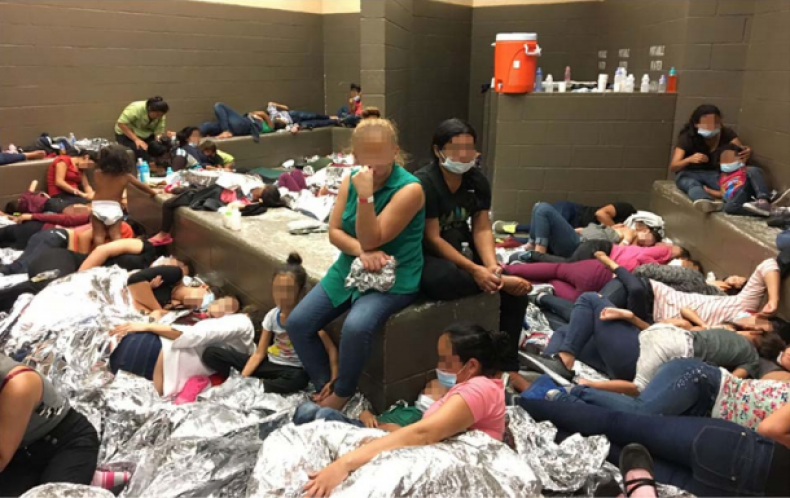 "At one facility, some single adults were held in standing room only conditions for a week and at another, some single adults were held more than a month in overcrowded cells," the inspector general's report assessed. "We are concerned that overcrowding and prolonged detention represent an immediate risk to the health and safety of DHS agents and officers, and to those detained."
The report on conditions inside five Rio Grande Valley-area processing centers documents a lack of access to hot meals, showers or a fresh change of clothes.
Trump did not appear to accept the findings of the report in his comments on Friday.
"I've seen some of those places, and they are run beautifully," he insisted. "They're clean, they're good, they do a great job... These places are—many of them, not all of them, but many of them—they're incredible. They're really well run."
Border Patrol is "doing a phenomenal job," Trump added.