Trump Says 'Boring' Report on Chinese, Russian Spies Listening to His Phone Calls Is 'Soooo Wrong'
President Donald Trump dismissed a New York Times report that said Chinese and Russian spies might be secretly listening in on the U.S. leader's cellphone calls as "incorrect" and "wrong," calling the report "long and boring."
"The so-called experts on Trump over at The New York Times wrote a long and boring article on my cellphone usage that is so incorrect I do not have time here to correct it," the president said in a tweet early Thursday morning.
"I only use Government Phones," the president said "and have only one seldom-used government cellphone. Story is soooo wrong," Trump said.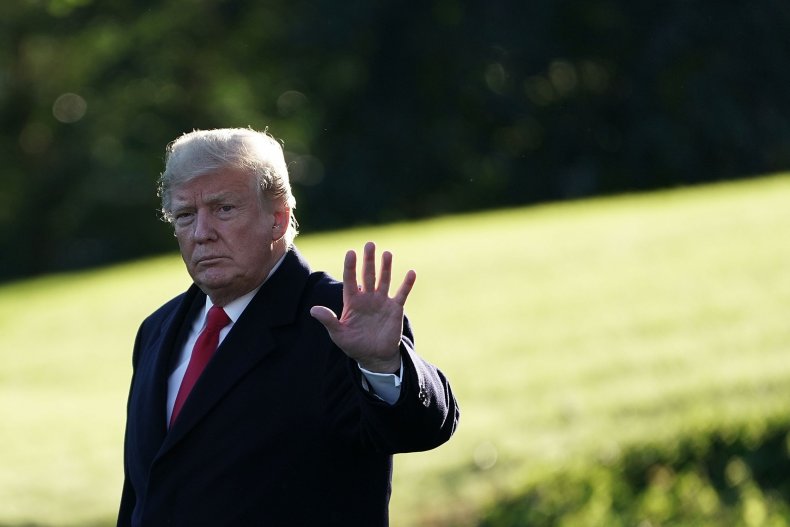 While the president's initial tweet claimed the report was "wrong," Trump did not address which specific aspects of the story he was referring to, including its key findings around potential Chinese and Russian spying. The U.S. leader tweeted three hours later: "The New York Times has a new Fake Story that now the Russians and Chinese (glad they finally added China) are listening to all of my calls on cellphones.
"Except that I rarely use a cellphone & when I do it's government-authorized. I like Hard Lines. Just more made up Fake News," the president tweeted.
The Times story said the president had continued to make calls on his mobile phone, despite officials telling him that Chinese spies could listen in on his phone calls and his aides informing him that Russian spies listened in regularly.
The newspaper said officials had raised the alarm about Trump's cellphone usage and unsecured calls out of frustration over his refusal to stop using unsecured devices.
According to the report, officials said that the Chinese had worked out a list of people the president speaks to, including Blackstone Group chief Stephen A. Schwarzman, who has launched a master's program at Tsinghua University in Beijing, and former Las Vegas casino titan Steve Wynn, who once owned a "lucrative property" in Macau.
The officials warned that China could potentially use its findings from the phone calls to give it an upper hand in its ongoing trade dispute with the U.S.
Trump was not alone in dismissing the report, with Chinese Foreign Ministry spokesperson Hua Chunying calling the Times's findings "fake news."
"My reaction to this New York Times report is that certain people in the United States really have been sparing no effort in their pursuit of an Oscar for best screenplay," Hua told reporters on Thursday, according to Reuters.
She said that if the U.S. was concerned about security issues around Apple iPhones, it should consider switching to China's Huawei brand.
In addition to his tweet calling the Times report inaccurate, Trump also railed against the "mainstream media" on Thursday morning, tweeting that "a very big part of the Anger we see today in our society is caused by the purposely false and inaccurate reporting of the Mainstream Media that I refer to as Fake News.
"It has gotten so bad and hateful that it is beyond description," the president said, adding: "Mainstream Media must clean up its act, FAST!"
Updated: This article has been updated with additional comments from President Donald Trump.
Trump Says 'Boring' Report on Chinese, Russian Spies Listening to His Phone Calls Is 'Soooo Wrong' | U.S.