Trump: Carter Page Documents 'Confirm' FBI, DoJ, 'Misled The Courts' In Russia 'Witch Hunt'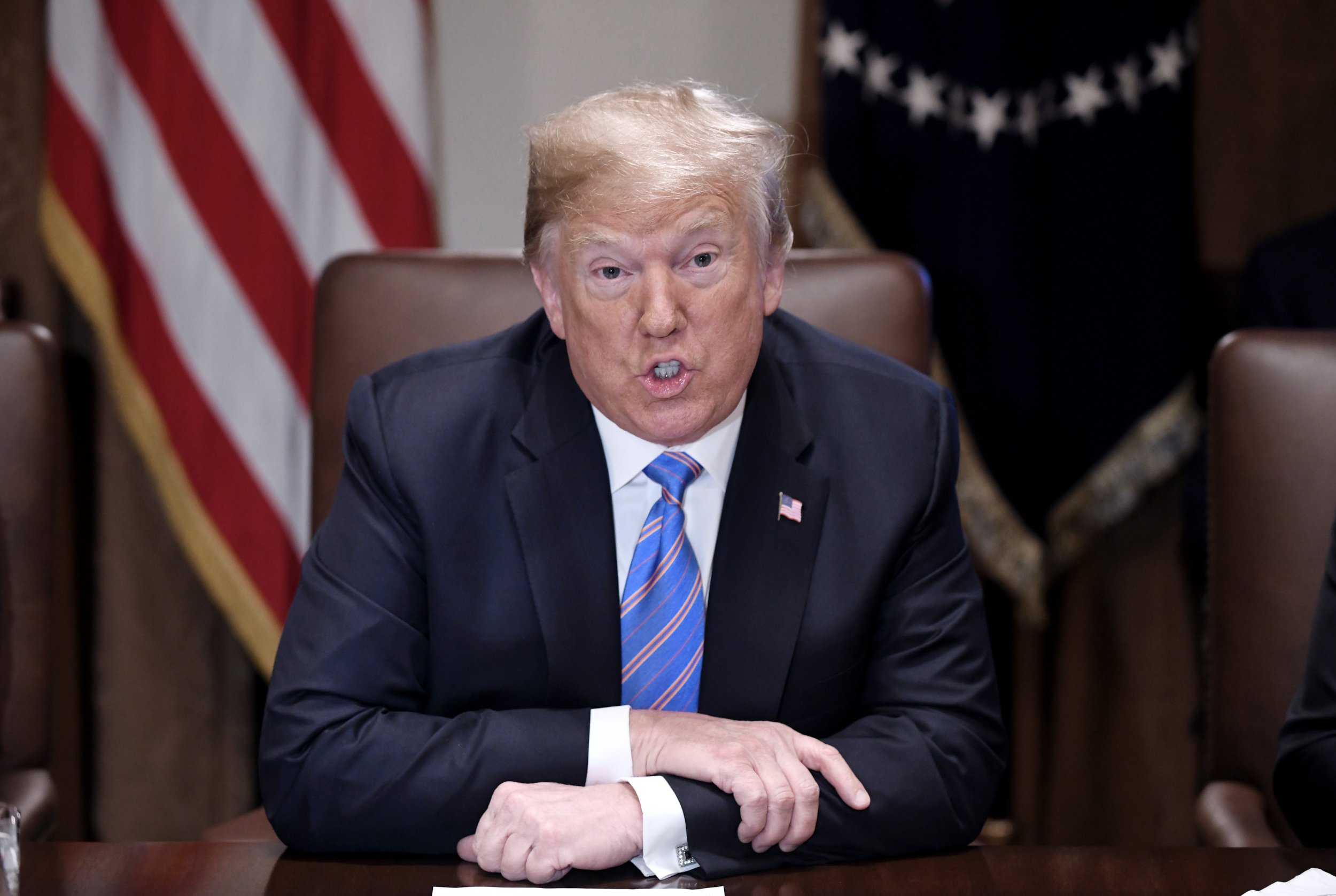 President Donald Trump said early Sunday morning that documents related to the surveillance warrants on former campaign adviser Carter Page "confirm with little doubt" that the Federal Bureau of Investigations and Department of Justice "misled the courts" in the investigation into collusion between the Trump 2016 election campaign and Russia.
"Congratulations to @JudicialWatch and @TomFitton on being successful in getting the Carter Page FISA documents," Trump said in an early morning tweet on Sunday.
"As usual they are ridiculously heavily redacted but confirm with little doubt that the Department of 'Justice' and FBI misled the courts," he wrote, adding. "Witch Hunt Rigged, a Scam!"
The president said it was "looking more and more like the Trump Campaign for President was illegally being spied upon (surveillance) for the political gain of Crooked Hillary Clinton and the DNC."
"Ask her how that worked out-she did better with Crazy Bernie," Trump said, adding in a second tweet: "Republicans must get tough now. An illegal scam!"
The comments come just a day after the FBI released documents pertaining to the surveillance of Page as part of an investigation into whether he conspired with the Russian government to meddle in the 2016 election.
The documents, which were heavily redacted, included surveillance applications to the Foreign Intelligence Surveillance Court and warrants related to the investigation, according to Reuters.
"The FBI believes that Page has been collaborating and conspiring with the Russian Government," the surveillance application, which was filed in October 2016, said, according to the news agency.
Page denied the claim and Republican lawmakers have accused the FBI of misconduct when it sought a warrant to monitor Page in October 2016 after he left the Trump team.
Republicans argued the FBI used a dossier compiled by former British intelligence officer Christopher Steele as justification for the warrant without disclosing that Steele had been employed by a firm funded by Democrats to investigate Trump's business dealings.
On Saturday, however, House Democratic Leader Nancy Pelosi maintained that "these documents provide clear evidence of 'Russia's coordination with Carter Page,' a high-ranking Trump campaign official, 'to undermine and improperly and illegally influence the 2016 U.S. presidential election.'"
Just last week, charges were also brought against 12 Russian intelligence officers by a federal grand jury over hacking of Democratic computer networks in 2016.
The charges came after 13 Russians and three Russian companies were indicted on charges of conspiring to interfere with the presidential election.
The Trump administration has spent the last week scrambling to address the fallout after the U.S. leader's Helsinki summit with Russian President Vladimir Putin on Monday.
The president has since claimed he misspoke when he appeared to side with the Russian government in rejecting findings that the country meddled in the 2016 election.