Trump Says Children Handle COVID Better Than Adults During Atlanta Visit, as He Calls for Reopening Schools
President Donald Trump said Wednesday that children are much better equipped to handle the novel coronavirus than adults because they have a stronger immune system.
"We do want to get our schools open," Trump told WSB-TV reporter Richard Elliot in an interview Wednesday in Atlanta. "There's virtually no impact on children. They're just stronger than we are. Their immune system or whatever it may be, but we want the schools open."
Schools throughout the state have been officially closed since March 26 when Georgia Governor Brian Kemp issued an executive order prohibiting in-person instruction on all campuses.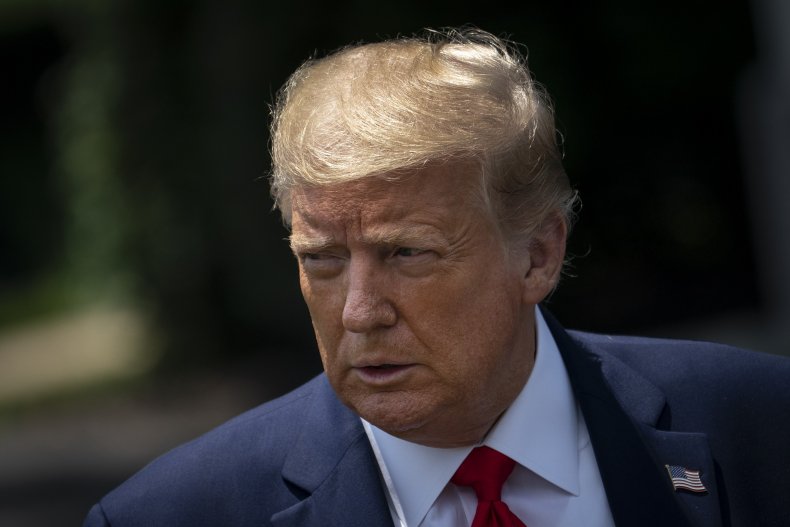 Georgia was among the first states to begin reopening in late April into early May. Since May 1, the state has seen an upward trend in positive cases of the novel coronavirus. According to the Georgia Department of Health, COVID-19 cases have increased from 31,386 on May 1 to 127,831 active cases as of July 16.
On June 1, the Georgia Department of Education, in conjunction with the Georgia Department of Health, released its plan to reopening schools in the fall called "Path to Recovery for K-12 Schools."
The plan outlines several parameters for reopening and possible closures. It also gave school districts the option of in-person learning, offering a hybrid learning environment that includes a mixture of in-person learning and virtual learning, or a virtual learning environment.
Beckley County Superintendent Steve Smith said that while the state's plan was helpful, it failed to adequately address the difference between a major and medium COVID-19 outbreak.
Some Georgia school districts have already announced their plans for the fall.
According to the Gwinnett County Public Schools website, the district will start the fall semester on Aug 12 and offer a hybrid model, based on input from families and district employees.
The DeKalb County Public Schools will also offer a hybrid model of instruction in the fall, but have not announced an official reopening date.
Fulton County School Superintendent Mike Looney announced on Thursday that students would begin virtual learning at all Fulton County campuses on August 17.
Cobb County Schools will start on August 17 and offer remote learning only for the 2020-21 school year. "This decision has been weighing on me for a while. I know we need to get back to face-to-face instruction. That is why we tried to offer parents two options—in-person and remote—to start the school year. Unfortunately, public health guidance does not make that possible," superintendent Chris Ragsdale said in a statement.
Earlier this month, Trump downplayed the risk of COVID-19 and threatened to withhold federal funds from states that did not reopen school campuses in the fall.