Trump Claims 'Absolute Right' to Pardon Himself, Again
President Donald Trump repeated his claim Friday that he has the power to pardon himself, even as he continued to deny any wrongdoing.
"I do have an absolute right to pardon myself," Trump told reporters as he departed for the G-7 summit in Canada. "But I will never have to do it because I didn't do anything wrong."
Special counsel Robert Mueller's investigation into alleged Russian meddling in the 2016 U.S. presidential election, as well as whether the president obstructed justice, is entering its second year.
Trump's comments Friday follow a similar statement he made on Twitter Monday. "As has been stated by numerous legal scholars, I have the absolute right to PARDON myself, but why would I do that when I have done nothing wrong?" he said. "In the meantime, the never ending Witch Hunt, led by 13 very Angry and Conflicted Democrats (& others) continues into the mid-terms!"
Multiple Republican leaders have cautioned the president. Speaker of the House Paul Ryan told reporters Wednesday Trump should "obviously" not pardon himself. "No one is above the law," he said.
Senate Majority Leader Mitch McConnell also weighed in. "I don't think the president needs any adivce on pardoning himself," McConnell said this week. "He obviously knows that's not something he would or should do."
Whether Trump can actually pardon himself is a complicated legal matter.
"The president is not, of course, above the law, but there are certainly complications in how the law applies to him," Keith Whittington, a professor of politics at Princeton University, told The Guardian. "Conceptually, the pardon is an act of mercy, and that would seem to imply that it is only possible to bestow mercy on someone else and so there is an implicit bar against a self-pardon."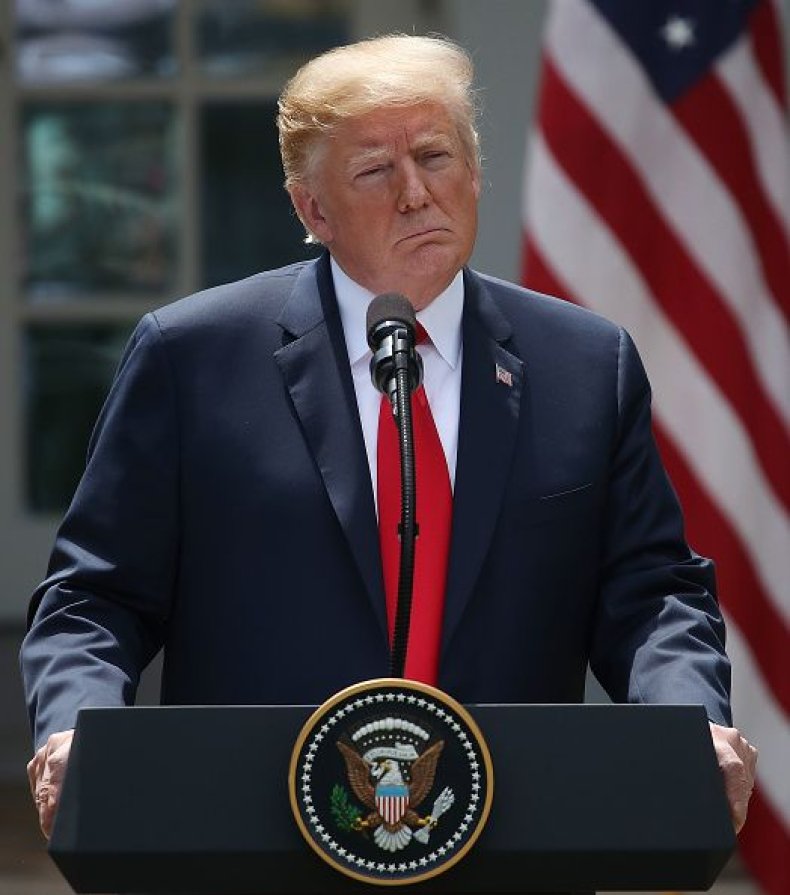 "Certainly, attempting to do so could be regarded as an impeachable offense," Whittington said, "but whether a court should ultimately respect the validity of such a pardon is a much more difficult question."
Trump has denied any accusations of collusion or obstruction of justice and has launched a campaign to discredit Mueller, a former FBI director.
"Why does the Mueller tram have 13 hardened Democrats, some big Crooked Hillary supporters, and Zero Republicans? Another Dem recently added… does anyone think this is fair? And yet, there is NO COLLUSION!" Trump tweeted in March.
Trump added Monday, "Isn't it Ironic? Getting ready to go to the G-7 in Canada to fight for our country on Trade (we have the worst trade deals ever made), then off to Singapore to meet with North Korea and the Nuclear Problem...But back home we still have the 13 Angry Democrats pushing the Witch Hunt!"