Donald Trump Slams 'Very Cowardly' Comey for 'Totally Illegal' Leak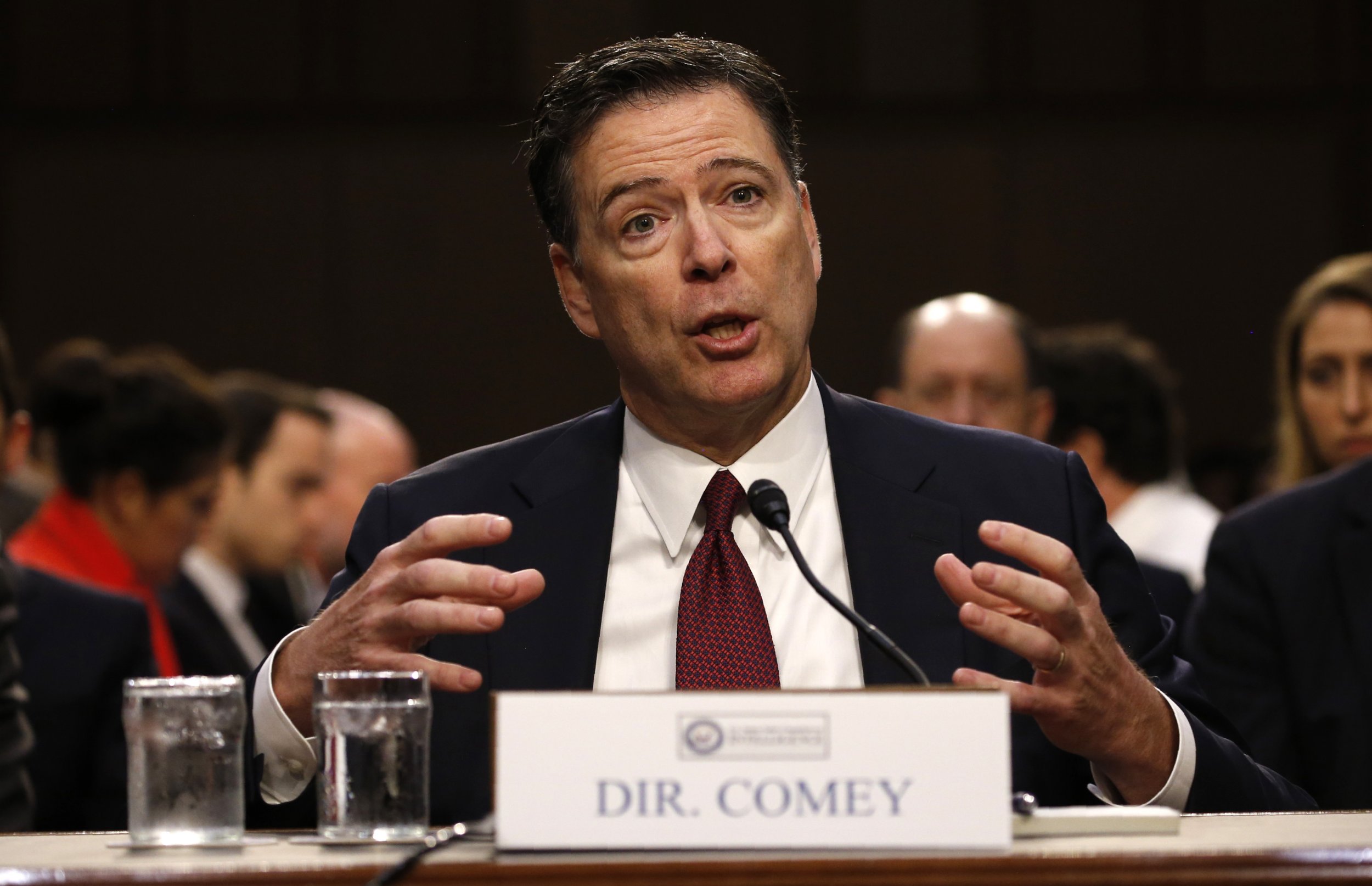 President Donald Trump continues to define James Comey as "a leaker," slamming the former FBI director once again in a tweet on Sunday.
The Republican had turned to social media to hit Comey after the ex-FBI chief testified before the Senate Intelligence committee Thursday and admitted he had leaked some conversations between himself and Trump to the press, via a third party.
And Trump repeated his criticism on Sunday, writing: "I believe the James Comey leaks will be far more prevalent than anyone ever thought possible. Totally illegal? Very 'cowardly!'"
Comey had told the Senate Intelligence Committee on Thursday that he had leaked a memo of conversations between himself and Trump because he wanted to see a special prosecutor appointed.
"My judgment was, I need to get that out into the public square," Comey said as he appeared before the panel. "I asked a friend of mine to share the content of the memo with a reporter. Didn't do it myself for a variety of reasons. I asked him to because I thought that might prompt the appointment of a special counsel."
Trump's initial tweet following Comey's testimony also appeared to refer to the former FBI chief as a liar—something that could amount to accusing Comey of perjury given the statements he was making were made while under oath.
The president wrote on social media: "Despite so many false statements and lies, total and complete vindication...and WOW, Comey is a leaker."
During Comey's appearance before the intelligence committee, he stated he had written memos following meetings with Trump—something the former bureau chief said he had not done with previous presidents.
"I felt compelled to document my first conversation with the president-elect in a memo," Comey said in his opening statement to the committee.
He added: "Creating written records immediately after one-on-one conversations with Mr. Trump was my practice from that point forward. This had not been my practice in the past."
Following Comey's testimony, in which he repeated claims made in a leaked memo that Trump had asked him to drop an investigation into former national security adviser Michael Flynn, the odds of Trump facing impeachment over accusations of obstruction of justice rose.
Trump's lawyer Marc Kasowitz said: "The president never, in form, or substance, directed or suggested that Mr. Comey stop investigating anyone, including suggestions that Mr. Comey 'let Flynn go.'"
After only tweeting once Saturday to promote "infrastructure week," Trump sent a flurry Sunday morning, slamming the "#FakeNews MSM" for allegedly not reporting on economic progress and labeling Democrats "obstructionists."