Trump Says Coronavirus Pandemic Reaffirms Importance of Domestic Vital Supply Chains: 'We Cannot Outsource Our Independence'
During Monday's coronavirus task force meeting, President Donald Trump emphasized the importance of U.S. manufacturing in keeping supply chains secure during the coronavirus pandemic and beyond, particularly in the area of pharmaceuticals.
China has imported pharmaceutical products to the U.S. since the 1990s, becoming the United States' second-largest exporter of medications and medical supplies. However, the Trump administration has looked at ways to diminish China's role in the U.S. pharmaceutical supply chain.
Defense Production Act policy coordinator and Director of Trade and Manufacturing Policy Peter Navarro said in March he was working in collaboration with Trump on an executive order that would incentivize American production of pharmaceuticals.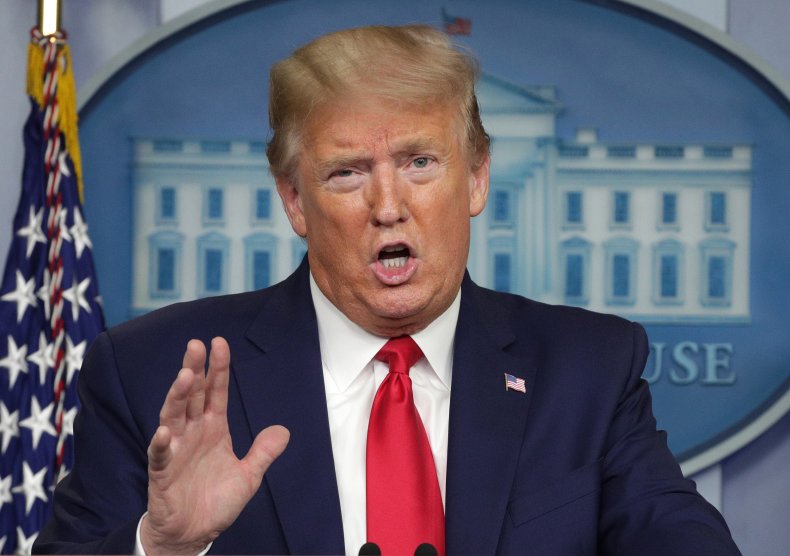 "This pandemic has reaffirmed the importance of keeping vital supply chains at home," Trump said. "We cannot outsource our independence, we cannot be reliant on foreign nations. I've been saying this for a long time. If we've learned one thing it's let's do it here, let's build it here, let's make it here."
"We've got to start bringing our supply chains back," Trump continued. "Somebody years ago got this crazy idea: 'Let's build all over the place and let's have parts, let's have a screw for a car delivered and made in a country that's far away. And let's have a fender made someplace else and let's do this, and let's do that and let's put it all together.' I like making it right here in the U.S.A. and I think we've learned a lot about that and especially maybe when it comes to pharmaceutical products."
While information from the Food and Drug Administration in October 2019 showed that China's manufacturing capacity for active pharmaceutical ingredients (API) is increasing, they did not have enough data to estimate U.S. dependency on China's pharmaceuticals.
Newsweek reached out to the FDA for comment.
Director Navarro told Fox News in March that it was important for America to domesticize its supply chains.
"What we've got to do is three things," Navarro said. "We are going to have to buy American, we are going to deregulate so we can get things done faster and, most importantly, we are going to innovate to keep prices down."
Trump has touted the benefits of the anti-malaria medication, hydroxychloroquine, as a potential therapeutic for coronavirus. India is one of the world's leading producers of hydroxychloroquine.
When India went into lockdown in March as part of a coronavirus mitigation effort, it also banned the export of hydroxychloroquine which the U.S. had already ordered to ensure it had enough of the medicine for its own citizens.
Trump told reporters he had phoned India's Prime Minister Narendra Modi in April, telling him non-fulfillment of the U.S. order could lead to "retaliation."
"If [Modi] doesn't allow it to come out," Trump said at a press briefing, "that would be okay, but of course there may be retaliation. Why wouldn't there be?"
India lifted the ban after the conversation with Trump, saying it would provide hydroxychloroquine to countries that needed it.
"Given the enormity of the COVID-19 pandemic," said India's Ministry of External Affairs spokesperson Anurag Srivastava in April, "India has always maintained the international community must display strong solidarity and cooperation. In view of the humanitarian aspects of the pandemic, it has been decided that India would license paracetamol and HCQ [hydroxychloroquine] in appropriate quantities to all our neighboring countries who are dependent on our capabilities."