Pittsburgh Synagogue Shooting: Trump Says Death Penalty, Armed Guards, But Not Gun Laws, Could Have Prevented Violence
President Donald Trump said that Saturday's deadly shooting at Tree of Life Congregation Synagogue in Pittsburgh, Pennsylvania had "little to do" with gun laws and instead called for stricter enforcement of the death penalty.
"It's a terrible, terrible thing, what is going on with hate in our country, frankly, and over the world," Trump told reporters before boarding Air Force One around 12:30 p.m. on Saturday morning. The president was on his way to the Future Farmers of America event, where he will issue a full statement on the shooting in Pennsylvania.
The shooting happened around 10:00 a.m. Eastern Time on Saturday, during Shabbat services at the Tree of Life synagogue in Squirrel Hill, a suburb of Pittsburgh. At least 12 people were injured in the attack and eight people have been confirmed dead, according to CBS News. The gunman surrendered after a gunfire exchange with responding officers and is currently in police custody.
Some news reports indicate that the gunman yelled anti-Semitic statements while the shooting was taking place. Steve Herman, Voice of America's White House Bureau Chief, tweeted that the suspect told police on the scene that "all these Jews need to die."
Trump praised law enforcement officials for their "outstanding" response to the situation, but repeatedly criticized the synagogue for not having better protection. He also denied that stricter gun laws could have mitigated the violence.
"If they had protection inside, the results would have been far better," Trump said when reporters asked if Congress needs to revisit gun control legislation. "If they had some kind of protection inside the temple, maybe it could have been a much different situation. But they didn't."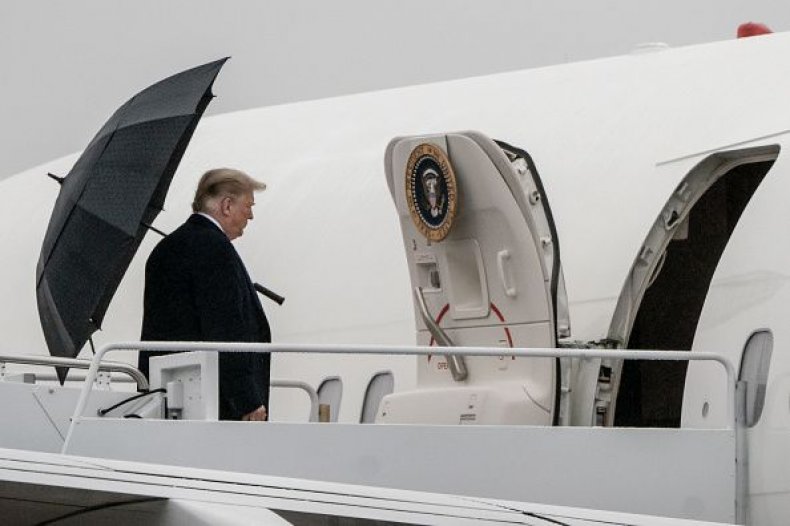 Trump hypothesized that maybe "no one would have been killed" if there was an armed gun inside the synagogue.
While the president dismissed the role of gun law reform in preventing violence, he also suggested that stricter enforcement of the death penalty would be an effective way to ward off these deadly crimes.
"I think one thing we should do is stiffen up our laws in terms of the death penalty," he said. "And I think they should very much bring the death penalty into vogue."
Trump added that when people commit these crimes, especially in a place of worship, that they should "really suffer the ultimate price… Some people disagree with me. I can't imagine why."
Shortly before taking questions from the press, Trump posted on Twitter that the events in Pittsburgh were "far more devastating than originally thought. Spoke with Mayor and Governor to inform them that the Federal Government has been, and will be, with them all the way."