President Donald Trump on Sunday said his administration is "confident" that America will have a coronavirus vaccine available by the end of 2020.
In recent weeks, U.S. leaders have planned an intense push to create and mass produce a COVID-19 vaccine. The Trump administration's project, reportedly called "Operation Warp Speed," intends to drastically shorten the time needed to develop a vaccine while also maintaining a production line that will make enough doses for all Americans that need it by the end of the year.
Trump's remarks came during a discussion about remdesivir at the Fox news America Together Returning to Work town hall this evening. "We are pushing it very hard," the president said in reference to the medicine that the U.S. Food and Drug Administration (FDA) authorized for emergency use in patients with severe coronavirus earlier this week.
"We're also pushing something else: the vaccine," Trump continued. "We are very confident that we're going to have a vaccine by the end of the year."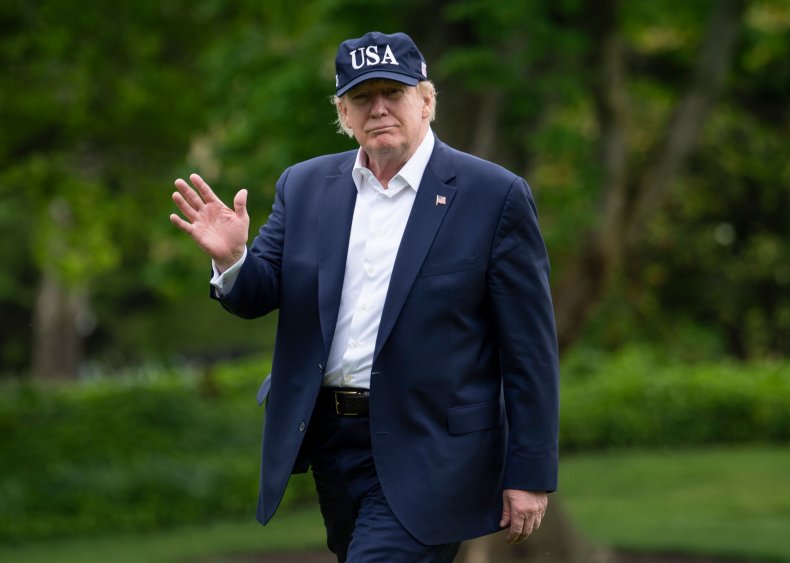 Health care experts, including White House Coronavirus Task Force member Dr. Anthony Fauci, have attempted to manage expectations by indicating that a vaccine may not be available for at least 12 to 18 months.
When asked by Fox News host Bret Baier to clarify his statement, the president reiterated that his administration believes "we're going to have a vaccine by the end of this year."
"We're pushing very hard. We're building supply lines now we don't even have the final vaccine," Trump explained. "If you look at Johnson and Johnson, they are doing it. Many companies are, I think, close. I met with the heads of them and I find it a very interesting subject because it's so important."
The president also added that he personally believes the timeline to be correct. "We're doing things at the FDA that's never happened before. We're getting approvals so fast," he said.
Newsweek reached out to White House and FDA for additional information.
During a recent meeting with New Jersey Governor Phil Murphy, Trump spoke about his administration's efforts to speed up the availability of a vaccine and said he was leading the charge. "You know who is in charge of it, honestly? I am," the president said.
Trump also said that he was not overpromising. "I don't know who said it, but whatever the maximum is, whatever you can humanly do, we're going to have. And we hope we're going to come up with a good vaccine."
According to the World Health Organization (WHO), more than 100 possible vaccines are currently in development.
Global leaders gathered online last month and agreed to deal with a future vaccine in an internationally equitable way at the request of the WHO. However, the U.S declined to be part of the agreement. The Trump administration's move away from international cooperation has sparked concerns among global health experts that the race to a vaccine could devolve into a heated contest.