Trump Says Florida COVID Cases Going Down as State Breaks Death Record
During Thursday's White House coronavirus briefing, Republican President Donald Trump said Florida COVID-19 case numbers are going down even though the state just projected its highest-ever daily toll of deaths.
He added his belief that federal funding for public schools that refuse to reopen amid the coronavirus epidemic should go towards vouchers for private and charter schools.
He also called racial justice protesters in Portland, Oregon "a beehive of terrorists," reiterated his fear that mail-in voting during the November presidential election will increase voter fraud and repeated his untrue claim that Democratic presidential nominee Joe Biden is against fracking—Biden has repeatedly said that he isn't.
"The numbers are coming down and coming down very substantially. They're starting to come down in Florida," Trump said during the Wednesday briefing. He said numbers for new coronavirus cases were also starting to come down in Arizona and Texas.
However, on Wednesday, Florida's Department of Health reported 216 new COVID-19-related deaths, a new single-day record that followed its previous highest-ever daily death toll of 186 new deaths the day before.
As of July 30, the three aforementioned state's COVID-19 daily case numbers have slightly lowered from their highest-ever recent daily tolls. Arizona has still averaged more than 2,190 new cases each day for the last week, Florida has averaged 10,250 new cases each day and Texas averaged over 7,384 new cases each day.
Texas' new cases have doubled over the past three days.
At the start of the briefing, Trump lamented the recent passing of former Republican presidential candidate Herman Cain from what Trump called "the China virus," his preferred branding of the COVID-19. Trump also briefly mentioned the 150,000 U.S. citizens who have died during the epidemic.
"We mourn their loss, as a nation, we mourn their loss, as people, as people that love one another," Trump said.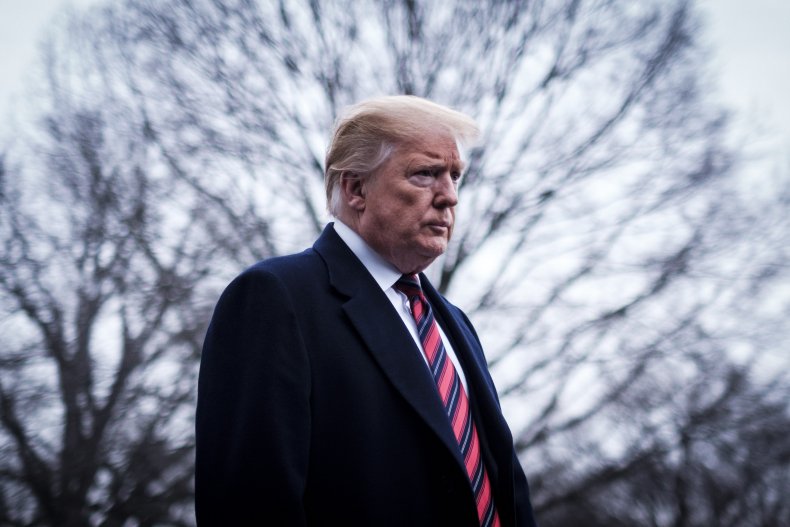 In his continual push to have public schools reopen this fall, Trump advocated for redirecting federal funding for schools that refuse to hold in-person classes towards charter and private schools.
"If governors do not want to open the public schools the money should go to parents, so they can send their children to the school of their choice," Trump said.
"Children are at the lowest risk," he continued. "You look at what's going on, the younger, the better. Amazing immune system."
Trump may be overestimating children's resilience. Data from the California Department of Public Health shows a total of 34,432 COVID-19 cases among children ages five to 17 in the state. That number is higher than the state's case numbers for groups aged 60 and above.
During the briefing, Trump falsely claimed that his political opponent in the November election opposes fracking. Fracking, also known as hydraulic fracturing, uses drills to pump water, sand and chemicals in order to fracture underlying rocks and extract natural gas from the Earth.
"Biden came out against fracking," Trump claimed. "Well, that means Texas is going to be one of the most unemployed states in our country. That means, Oklahoma, North Dakota, New Mexico can be a disaster. Ohio, Pennsylvania—disaster. No fracking."
However, during an April interview with KDKA TV news in Pittsburgh, Biden said he wouldn't shut down the fracking industry but merely wouldn't allow new fracking leases on federal land, which only represents 10 percent of all national lease.
On July 9, Biden said, "Fracking is not going to be on the chopping block," if he's elected president.
Trump also called racial justice protesters in Portland, Oregon "terrorists" although the extent of their alleged crimes have only included assault on law enforcement officers, destruction of property, looting, arson and vandalism with no charges related to terrorism, according to the U.S. Attorney's office in the District of Oregon.
Trump also repeated his claim that mail-in voting during the November elections will result in massive fraud, a claim that one journalist at the briefing said was an attempt to cast doubt on the election's results.
Trump was fact-checked by Twitter after making a similar claim on May 26. Currently, 34 states, including ones run by Republican governors, have allowed mail-in voting during local and national elections without widespread issues of fraud.