Trump Says Hannity Interviews Too Many Critics: 'All These Losers That Say Horrible Things'
President Donald Trump appeared to take a jab at Fox News host Sean Hannity during a rally in Billings, Montana on Thursday evening, accusing the host of giving too much air time to the U.S. leader's critics.
"Do we love Sean Hannity, by the way?" Trump asked a cheering crowd. "I love him. "
"But here's the only part," the president said. "He puts up all these losers that say horrible things. I've got to talk to him. One after another."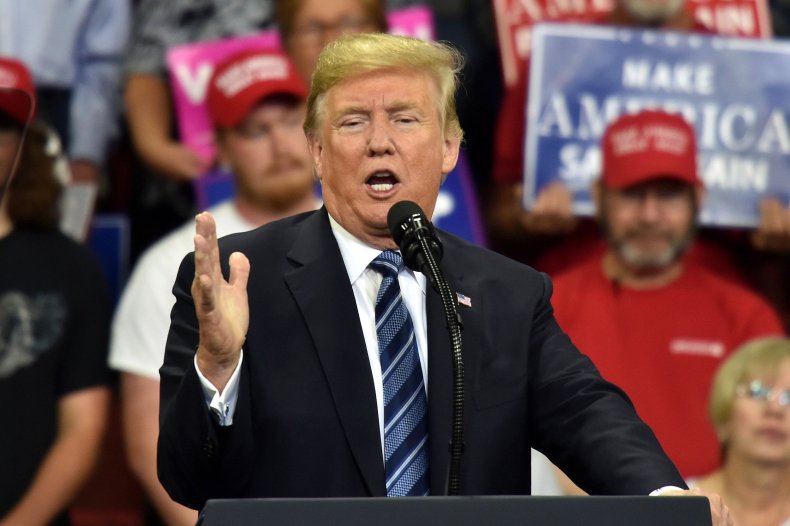 Appearing to refer to reports on his mental health, the president continued: "Donald Trump, he's lost it up here."
"You know, it is pretty tough. I stand up here giving speeches for an hour and a half, many times without notes, and then they say 'he's lost it'," Trump said.
"And yet we have 25,000 people showing up to speeches," the president said.
Then, pointing to the media pen, he added: "And by the way, look at all the fake news back there," as the crowd booed.
The rally came on the heels of a difficult few days for Trump marked by leaks from administration officials in a new book released by The Washington Post reporter Bob Woodward, as well as a scathing opinion piece published in The New York Times written by an anonymous senior Trump administration official.
The op-ed's author claimed that they were part of a "quiet resistance" within the Trump administration working to thwart the president's "worst inclinations."
Shortly after the piece was published, Trump questioned whether the anonymous author really was an official within his administration and if so, the president demanded that the newspaper turn over the writer's identity to the government for "national security" purposes.
Hannity also railed against the anonymous official, calling them a "swamp sewer creature."
"Whoever this anonymous super-patriot is who wrote the anti-Trump hit piece The New York Times, I would argue dangerously, published, is nothing more than a swamp sewer creature who can't stand that there is a new sheriff in town," the Fox News host said on The Sean Hannity Show Wednesday night.
Thursday's rally was held in support of Matt Rosendale, the state auditor who is running against Democratic Senator Jon Tester.
"Jon Tester has let the people of Montana down and does not deserve another six years," Trump said, referring to the Democratic senator.
"Matt is strong on crime, the borders and will save your second amendment from the onslaught. Loves our military and vets," he added.