Trump Says He Could Take Joe Biden In a Fight And the Former VP Would Go Down 'Crying All The Way'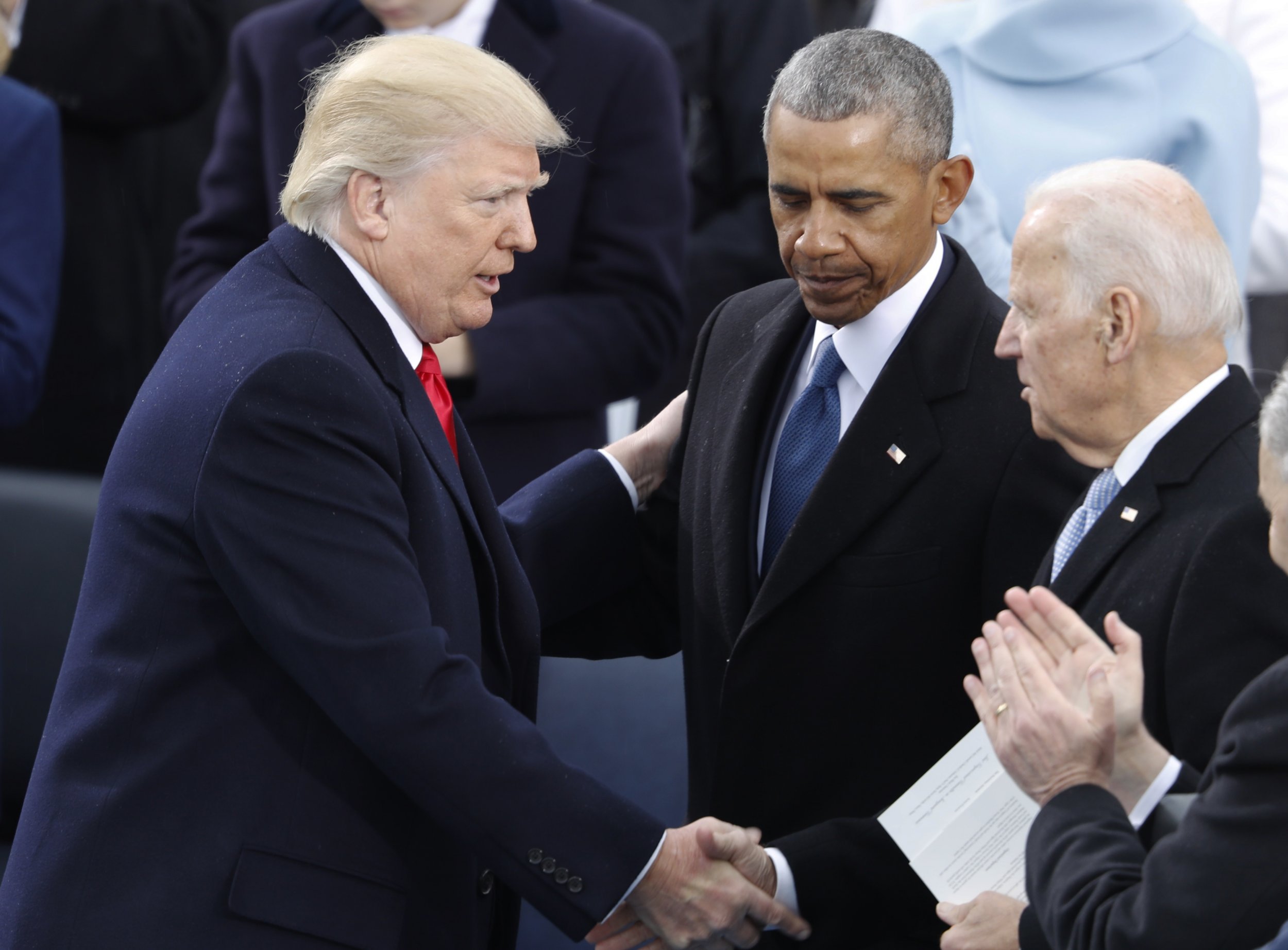 President Donald Trump says he would beat Obama Vice President Joe Biden in a fight if the two septuagenarians ever came to blows and Biden would go down crying.
"Crazy Joe Biden is trying to act like a tough guy," the president tweeted early Thursday.
"Actually, he is weak, both mentally and physically, and yet he threatens me, for the second time, with physical assault. He doesn't know me, but he would go down fast and hard, crying all the way. Don't threaten people Joe!" Trump wrote on Twitter.
Biden, 75, said early this week that he could beat Trump, 71, in a fight. The two have been trading insults for months. "If we were in high school, I'd take him behind the gym and beat the hell out of him," said Biden—who has not ruled out a presidential run in 2020 and has appeared to be testing the political waters for his candidacy—at an sexual assault awareness event at the University of Miami Tuesday.
Biden was echoing remarks he made after the infamous Access Hollywood tape emerged in October 2016 in which Trump described sexually assaulting women. At the time, Trump dismissed his own comments in the 2005 interview outtake as "locker-room talk."
"I've been in a lot of locker rooms my whole life," Biden said during the "It's on Us" rally against sexual assault on school campuses Tuesday. "I'm a pretty damn good athlete. Any guy that talked that way was usually the fattest, ugliest S.O.B. in the room."
Read more: Joe Biden on Trump: I'd have "beat the hell out of him" in school over "grab 'em by the pussy' comments
Biden has frequently taunted Trump over the past year. "He's a joke," Biden told CNN's Chris Cuomo during an interview early this year after Trump suggested Democrats were "treasonous" for not clapping at his State of the Union address. Biden also needled the president for not being able to undo the legacy of his predecessor President Barack Obama.
Biden has also spoken out against Trump's skepticism about Russian interference in the 2016 election. In an interview last November, after Trump said he believed Russian President Vladimir Putin's assurances that Moscow did not meddle in the election, Biden said "there's no good reason to believe Putin in my view." Trump later said he believes the assessment by American intelligence agencies that Russia hacked U.S. political parties and ran a sustained misinformation campaign.
In February, Biden called Trump's presidency a "tragedy" and accussed it of "shredding" America's core values and standing in the world.