Trump Says He Likes That White House Adviser Ivanka Calls Him Daddy and Asks if She Can Tag Along to Events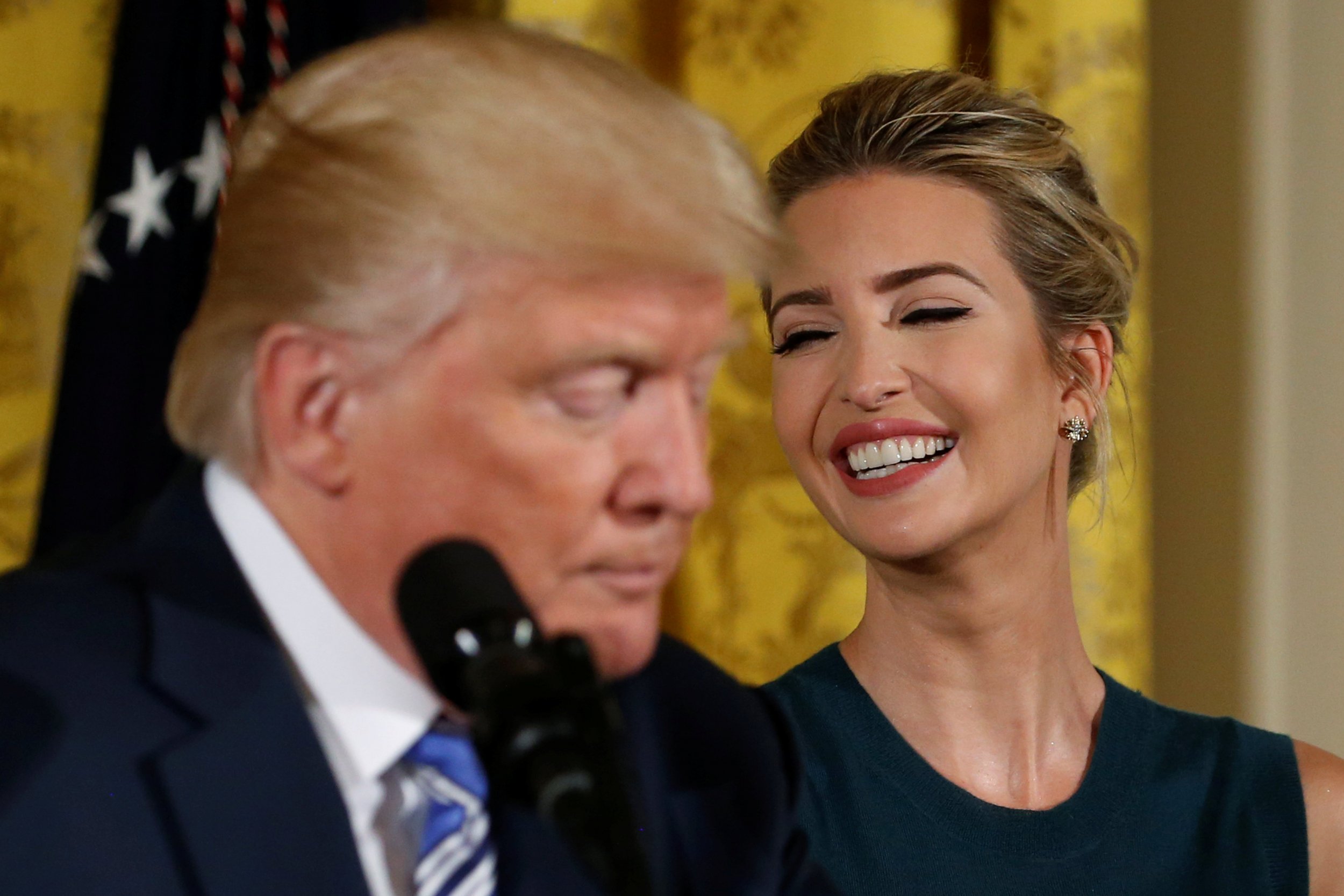 President Donald Trump has taken an odd approach to introducing his daughter, stating as he brought his White House senior adviser onstage at an event in North Dakota: "She actually said, 'Daddy, can I go with you?' I like that."
Ivanka, whose father once suggested he would be dating her if they were not related, received the odd introduction as her father addressed a tax overhaul event with workers from the energy sector.
The president has previously raised eyebrows with comments about his eldest daughter, whose figure and looks he has publicly mentioned on more than one occasion.
Speaking to a Rolling Stone reporter in September 2015, Trump said of Ivanka: "Yeah, she's really something, and what a beauty, that one. If I weren't happily married and, ya know, her father.…"
In a separate interview with The View, Trump said: ""Ivanka posing for Playboy would be really disappointing…not really. But it would depend on what was inside the magazine.… I don't think Ivanka would [do a nude shoot] inside the magazine, although she does have a very nice figure. I've said that if Ivanka weren't my daughter, perhaps I'd be dating her."
Despite a Twitter bio stating she is an advocate for women, Ivanka has come under fire for not speaking out against sexist comments made by her father, and faced a hostile audience at the W20 summit in Germany over her father's statements.
"I've certainly heard the criticism from the media, that's been perpetuated," she said in response to a question from German Chancellor Angela Merkel about Trump's comments on women.
She added that as a father and a business leader, Donald Trump always encouraged her, and the women who worked with and for him, to thrive, prompting boos from the audience.