Trump Says He Should Have Left UCLA Players in Jail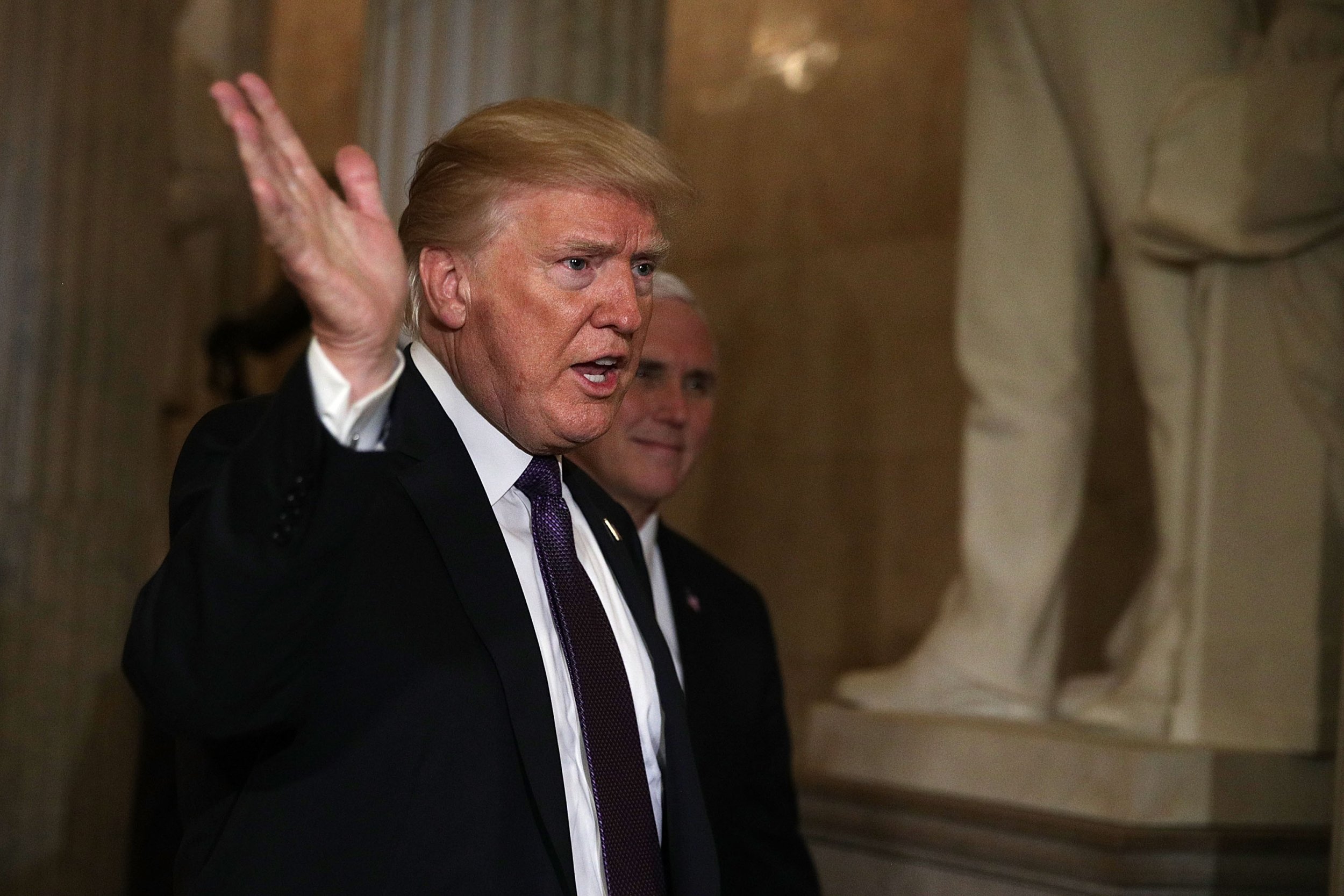 Donald Trump has suggested he should have left the UCLA basketball players accused of shoplifting "in jail" in China, after the father of one of the players downplayed the president's role in the matter.
"Now that the three basketball players are out of China and saved from years in jail, LaVar Ball, the father of LiAngelo, is unaccepting of what I did for his son and that shoplifting is no big deal. I should have left them in jail!" Trump wrote on Twitter on Sunday.
The three players LiAngelo Ball, Jalen Hill and Cody Riley were arrested in China accused of stealing sunglasses from Louis Vuitton in Hangzhou while on a trip with their college team; and returned to the U.S. last Tuesday, in a move the president claimed was thanks to his intervention.
The president's unusual comment came after LaVar Ball told ESPN of Trump: "Who? What was he over there for? Don't tell me nothing. Everybody wants to make it seem like he helped me out."
Trump had discussed the players during a meeting with Chinese president Xi Jinping on the latter's 12-day tour of Asia, reportedly asking Xi if he would intervene on behalf of the players.
"I had a great conversation with President Xi," Trump told reporters aboard Air Force One Tuesday. "He was terrific, and they're working on it right now. And hopefully everything is going to work out."
But shortly after the players were freed, the president took to Twitter to deride the lack of thanks he had received after intervening, commenting: "Do you think the three UCLA Basketball Players will say thank you President Trump? They were headed for 10 years in jail!"
The president's Wednesday tweet prompted the three players to issue public thanks to the president, despite it being unlikely they would have faced a 10-year sentence even if they were found guilty.