Trump Wants to Cut Taxes for Middle Income Earners 'Before November' Despite Deficit
Middle income earners have been teased with the prospect of lower taxes after comments from U.S. President Donald Trump.
His administration has been criticized for introducing tax cuts that analysts say only benefit the very wealthy and corporations, under the Tax Cuts and Job Act of 2017. It reduced corporate tax rates from 35 percent to 21 percent and slashed some individual rates until 2025.
Now Trump says that he wants to target middle income earners and appeared to suggest that it would happen quickly. "We are looking at putting in a very major tax cut for middle income people. And if we do that it will be sometime just prior to November," Trump told reporters in Elko, Nevada, referring to a time that would coincide with the midterm elections, The Hill reported.
Republicans had insisted that Trump's flagship tax policy would help the middle class, but the Urban-Brookings Tax Policy Center has reported that by 2025, a quarter of the tax benefits will go to the wealthiest 1 percent of Americans, and 66 percent would go to the top 20 percent of earners.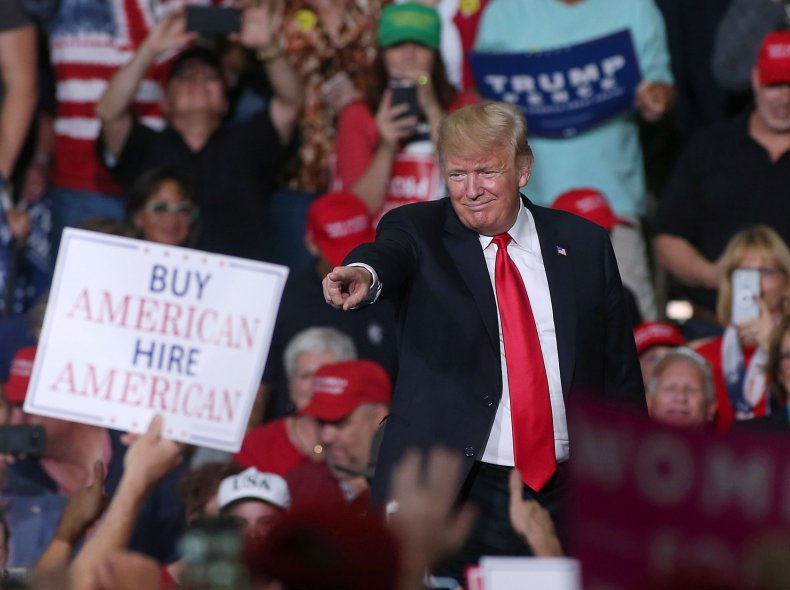 Meanwhile, a poll by the Republican National Committee found 61 percent of voters believed the tax cuts would benefit the wealthy instead of average Americans. The issue has been a key talking point on the stump by both parties in midterm campaigns.
Trump said the next tax cuts would be aimed at different people: "Not for business at all, for middle income people… The last one was for middle income and business, and our business is now coming back because of it," The Hill reported.
How it will be funded is unclear as Washington grapples with a ballooning budget deficit in light of last year's $1.5 trillion tax cut.
Senate Majority Leader Mitch McConnell has said that the only way to lower federal deficit, which grew 17 percent to $779 billion in fiscal year 2018, would be to cut entitlement programs such as Medicare, Medicaid and Social Security. "It's disappointing, but it's not a Republican problem," McConnell said.
Last week, Trump and the first lady Melania Trump filed their federal income tax returns for 2017 although it is unlikely they will become public. Earlier this month, The New York Times reported that Trump had dodged tax payments on $413 million funneled to him from his father's real estate empire, which New York state's Department of Taxation and Finance said it would investigate.