Trump Says He Will Do Anything 'UFO Expert' Fox Business Host Asks
President Donald Trump has pledged allegiance to "UFO expert" Lou Dobbs, vowing to do "whatever" the Fox Business host asks.
Trump made the remarks during a Tuesday interview with Dobbs, one of the president's most outspoken admirers. Dobbs invoked a popular right-wing conspiracy theory by praising Trump for being "transparent" despite the efforts of a supposed "deep state" working against him before asking him about whether he would release new information about UFOs.
"A lot of my friends are very concerned about what the federal government is doing with regards to UFOs, so if I could just ask you... are you going to commit more resources to exploring UFOs and open the documents to the public?" Dobbs asked.
"Well I think you're probably... in this country, you're the UFO expert," replied Trump. "So, I'm going to be guided by the great Lou Dobbs. And I will tell you that I'll do whatever you ask me to do, including total transparency."
The interview was the second recent time Trump has been asked about the possibility of releasing allegedly hidden information concerning UFOs. During a June interview with his son Donald Trump Jr. he was also queried about "what's really going on" concerning UFOs and delivered a similarly vague answer when asked about an alleged 1947 incident in Roswell, New Mexico.
"There are millions and millions of people that want to go there, that want to see it. I won't talk to you about what I know about it, but it's very interesting," said Trump. "Roswell's a very interesting place with a lot of people that would like to know what's going on."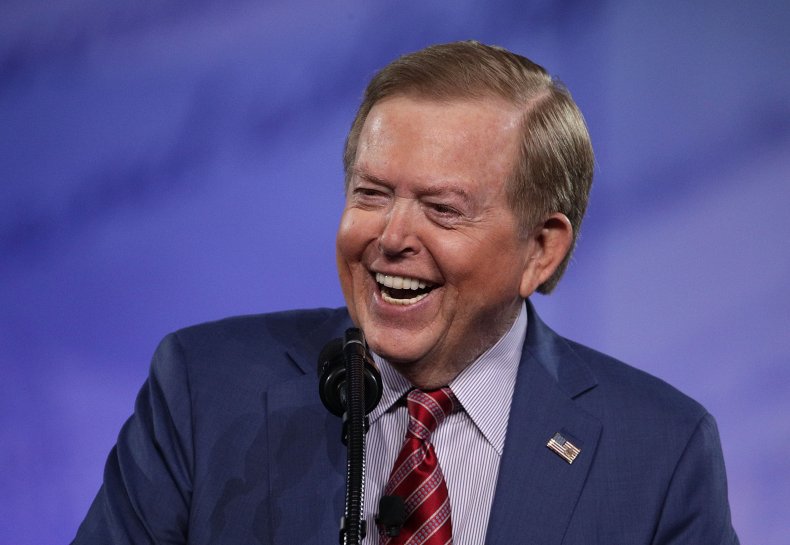 On other occasions Trump has expressed skepticism about UFO sightings. When asked last year by NBC's George Stephanopoulos about U.S. Navy pilots spotting UFOs, the president said he had been briefed on the issue but did not seem convinced that anything of great interest had happened.
"I think it's probably... I want them to think whatever they think," Trump said. "I mean I've seen, and I've read and I've heard. And I did have one very brief meeting on it. But people are saying they're seeing UFOs. Do I believe it? Not particularly."
He was again asked about UFOs and related conspiracy theories last year in a Fox News interview with Tucker Carlson, expressing further doubt about the veracity of claims while appearing to take care to not offend believers.
"I don't want to get into it too much, but personally I tend to doubt it," Trump said. "I mean you have people that swear by it... I'm not a believer but I guess anything's possible."
Carlson also asked Trump about a claim that the government was keeping "wreckage" from an allegedly extraterrestrial UFO. The president replied that he "had not heard that" and that "it has not been a big thing" in the government before adding that he had only heard about the claim on Carlson's show.
In April, the Pentagon declassified and released multiple videos of UFOs taken by Navy pilots. Further information could be released within six months from a government program dubbed the Unidentified Aerial Phenomenon Task Force, which is said to investigate UFO sightings, according to The New York Times.
Newsweek reached out to the White House for comment.