Trump Says He Would 'Absolutely' Talk to North Korea's Kim Jong Un on the Phone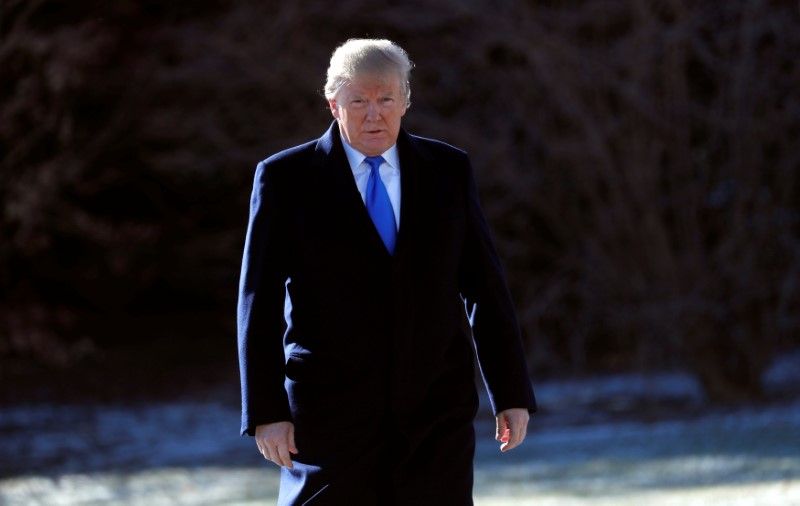 President Donald Trump said he would "absolutely" talk to North Korean dictator Kim Jong Un on the phone and contended that the Supreme Leader of the reclusive nation knows he is "not messing around."
"Sure, I always believe in talking. Absolutely I would do that, I wouldn't have a problem with that at all," the president told reporters during an impromptu press conference at his Camp David on Saturday.
He said the talks would come with conditions, but did not specify what those would be, and was quick to assert his dominance over Kim, saying he "knows I'm not messing around. I'm not messing around, not even a little bit, not even one percent. He understands that."
The president's statement contradicts National Security Advisor H.R. McMaster's assessment just last month that he's determined it's late to try a diplomatic approach with Kim.
"The President has made very clear that on North Korea for example, now is not the time to talk," McMaster told CBS in December. "And what he means is, there can't be negotiations under these current conditions … The problem is now that their programs have advanced so far we don't have time to do that again and so we can't repeat the failed pattern of the past."
So far, the only talking Kim and Trump have done is calling each other names and bragging about their nuclear weapons, with the president referring to the dictator as "little rocket man," "short and fat," and a "madman," while the North Korean leader has snarled back by blasting him as a "mentally deranged dotard" who deserves the death penalty.
The declaration also comes just days after Trump fired off a tweet asking for someone to tell Kim Jong Un that "I too have a Nuclear Button, but it is a much bigger & more powerful one than his, and my Button works!"
But Trump on Saturday said his "tough stance" had played an important role in getting North Korea to talk with South Korea before the Olympic games.
Of that sit-down, he told reporters, "if something can happen and something can come out of those talks, that would be a great thing for all of humanity. That would be a great thing for the world."