Trump Says He's Leading in All 2020 Swing States — Here's What the Polls Say
President Donald Trump on Monday morning said he's "leading in all swing states," but recent polls paint a different picture.
An ABC News/Washington Post poll released Monday shows former Vice President Joe Biden with a 10-point, 53 to 43 percent lead over Trump among registered voters of all political affiliations nationwide. This percentage is much larger than the 5.9 percent average reflected by Real Clear Politics data and shows the president's support has fallen amid the coronavirus pandemic. State-by-state polls show a closer race, but Biden still leads Trump in several Midwest swing states crucial to the president's re-election.
"'Trump' is leading in all swing states. Heavily biased Democrat Poll, just like 2016. Biggest 'enthusiasm' lead ever!" the president tweeted Monday, responding to the ABC/Post poll. In another tweet he wrote, "NOVEMBER 3."
Despite the president's own enthusiasm, a collection of state polls on Real Clear Politics present a different narrative. Biden is shown with single-digit leads in potential swing states, including Minnesota, Michigan, Virginia and Florida. But the presumptive Democratic nominee also holds polling leads in some traditionally Republican states such as Arizona.
A recent Fox News poll found Biden leading Trump in Pennsylvania, another state he won in 2016, by 6.5 percentage points. Biden was born in Scranton and routinely refers to his roots in the swing state.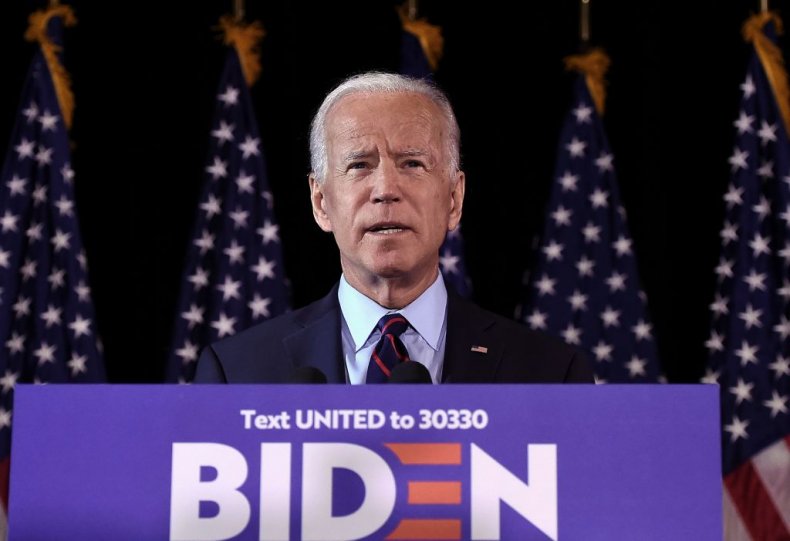 Polling in several states which the president won over Democratic candidate Hillary Clinton in 2016—and which he will likely need to win re-election in 2020—show Trump losing to Biden. In Michigan, the president trails Biden by 6 percent, with 46 to the former vice president's 51 percent share of support. A Public Policy Polling survey released May 21 showed that a majority of Michigan residents now disapprove of the job Trump is doing in office.
Tennessee and Kentucky are the only two states with polling conducted in the past several weeks that show Trump with a significant lead over Biden. Both states haven't voted for a Democratic presidential candidate in decades. In Ohio and Texas, Trump and Biden have either been in a dead heat or the president has enjoyed a slight advantage.
But as the president noted in his Monday tweet about the ABC/Post survey, Biden trails Trump in one important electoral aspect: Enthusiasm. A lack of enthusiasm for Biden was frequently touted by his Democratic primary rival, Senator Bernie Sanders, and continues to put fear in Democrats weary of Clinton's 2016 performance and turnout. Nearly 9-in-10 (87 percent) of the president's registered voter supporters said they would "definitely" vote for him on November 3.
Compare that to the less than three-quarters of registered Biden supporters who said the same of their candidate. Additionally, a double-digit percentage of registered Biden backers said they were only "possibly" going to show up to the polls on November 3 in favor of Biden.
Reacting to racial protests across the U.S. in the wake of George Floyd's death in Minneapolis, Biden offered his latest plea to Americans to vote the Republican president out in the upcoming general election over the weekend. "Every day that Donald Trump spends in the White House, he further debases the values and ideals of our nation. He is wholly unfit to be president," the former vice president told CNN.
Newsweek reached out to the president's re-election campaign for additional comment Monday.