Trump Says Immigrant Gang Members 'Slice and Dice' Young, Beautiful Girls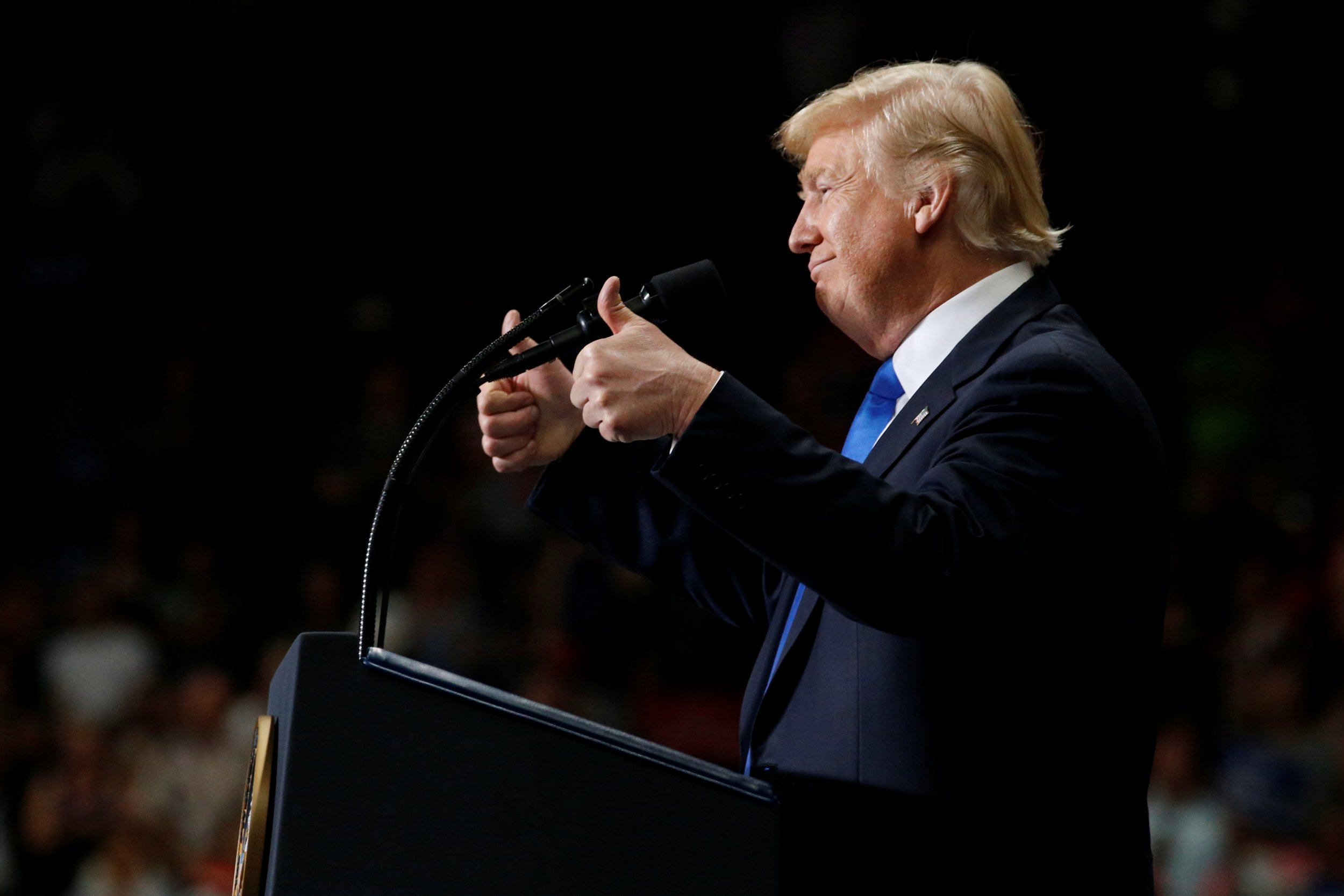 President Donald Trump compared America to a nation under wartime occupation that needs to be liberated from illegal immigrants during a "Make America Great Again" rally in Ohio Tuesday night.
Trump said illegal immigrant gang members are like "animals" and that they're not using guns to kill people "because it's too fast and it's not painful enough."
He claimed gang members will "take a young, beautiful girl, 16, 15 and others and they slice them and dice them with a knife because they want them to go through excruciating pain before they die."
The president didn't cite a specific example of this happening, but Fox News reported July 19 about how young girls associated with the gang MS-13 were used to lure four men from a rival gang to a Long Island New York park in April before gang members hacked the men to death with machetes. Some of the young men who died were the children of immigrants.
Several murders on Long Island have been linked to the gang. In March, gang members were charged with the September 2016 killing of two teen girls who were also hacked to death.
"We are throwing MS-13 the hell out of here so fast," Trump said during the rally in Youngstown, Ohio. "We are cracking down hard on the foreign criminal gangs that have brought illegal drugs, violence, horrible bloodshed to peaceful neighborhoods all across our country," he said.
Read more: Trump's border policy is getting people killed
The MS-13 gang was originally founded in Los Angeles, California, in the 1980s and has since spread throughout the U.S. and to Mexico and Central America. Members are mainly from El Salvador.
Trump said that "people are screaming from their windows, thank you, thank you to the border patrol and to General Kelly's great people that come in and grab these thugs and throw them the hell out."
"We're liberating our towns, and we're liberating our cities. Can you believe we have to do that?" he asked. Trump said that this is not being done "in a politically correct fashion. We're doing it rough."
Trump said he is cracking down on "sanctuary cities" which don't require local law enforcement officers to arrest undocumented immigrants. On Tuesday Attorney General Jeff Sessions moved to make federal grants to local law enforcement more difficult if police don't help more with federal immigration enforcement.
Police chiefs from major cities across the U.S. have said doing this will make their job of fighting local crime more difficult as it will deter witnesses and victims from coming forward.
Early this year Trump signed a pair of executive orders directing Immigration and Customs Enforcement (ICE) officers to round up illegal immigrants who have previously been charged with even minor non-violent crimes.
In the hundred days after those orders were signed, arrests of illegal immigrants rose 38 percent from the previous year. Yet deportations also shrank 12 percent during the same period.
Illegal immigration to the U.S. has shrunk overall during Trump's administration, falling by more than 61 percent.
By and large, those arrested under Trump's executive orders have been undocumented immigrants who have not committed a violent crime.
Between January 22 and April 29, ICE made 10,800 "non-criminal arrests" compared to just 4,200 during the same period in 2016. There are many examples of families who have been separated in these instances.