Trump Says 'Many People Died' in Fight Between U.S. and Russia Troops in Syria
President Donald Trump said Wednesday a fight between the U.S. and Russia in Syria produced scores of casualties, apparently referring to a Pentagon-led strike on pro-Syrian government fighters in February.
Speaking at a press conference alongside Japanese Prime Minister Shinzo Abe, Trump defended his record on Russia after the White House rejected sanctions announced Sunday by U.S. ambassador to the United Nations Nikki Haley. Trump said that, although he wanted to improve Washington's relationship with Moscow and wasn't sure if additional sanctions were currently necessary, he had demonstrated his ability to challenge the Kremlin by building up the U.S. military, funding Western military alliance NATO and bombing Russian fighters in Syria.
Related: Does Trump Have a Syria Plan? U.S. Needs Russia and Iran to End the War
"Yeah, we'll do sanctions. As soon as they very much deserve it, we will have— that is a question. There has been nobody tougher on Russia than President Donald Trump. Between building up the military, between creating tremendous vast amounts of oil. We raised billions and billions of dollars extra in NATO," Trump told reporters.
"We had a very, very severe—we were talking about it a little while—fight in Syria recently, a month ago, between our troops and Russian troops, and that's very sad. But many people died in that fight. There has been nobody tougher than me," he added.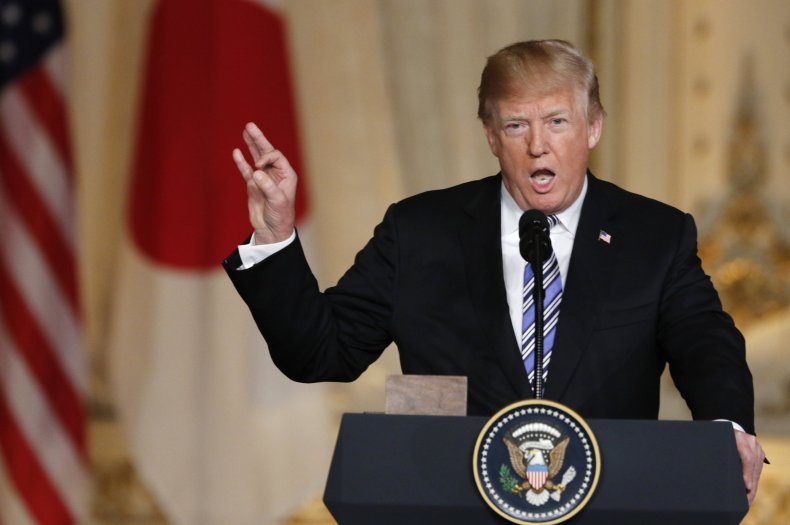 The U.S. and Russia are both involved in the fight against the Islamic State militant group (ISIS) in Syria, but back separate forces that have both fought with and against one another in recent years. The U.S. supports the Syrian Democratic Forces, a mostly Kurdish militia. Russia and Iran back the armed forces of Syrian President Bashar al-Assad, who faced a 2011 uprising sponsored by the U.S., Turkey and Gulf Arab states.
Many of the Syrian Democratic Forces' Kurdish fighters grew closer to Assad after fleeing U.S.-led coalition frontlines against ISIS to defend against an attack from fellow U.S. ally Turkey in northern Syria in January. Meanwhile, the Arab-majority faction of the Syrian Democratic Forces in the east claimed they were attacked by pro-Syrian government fighters and called for U.S. backup. The U.S. responded with air power, causing significant casualties that have yet to be officially counted.
Initial reports from activist and official media varied from a few dozen to up to 500 pro-Assad fighters killed, including an unknown number of Russian citizens believed to be operating on behalf of a private military company. Moscow said it had no control over volunteer fighters, but joined Syria in accusing the Syrian Democratic Forces of being the aggressor.
A few days later, the U.S.-led coalition again struck what it said were attacking pro-Syrian government forces, this time in a Russia-built T-72 tank. Defense Secretary James Mattis said last month that a third incident was avoided when the U.S. Joint Chiefs of Staff contacted its Russian counterpart, but Mattis maintained that he believed Moscow when it said the irregular Russian fighters were not under the Russian military's command.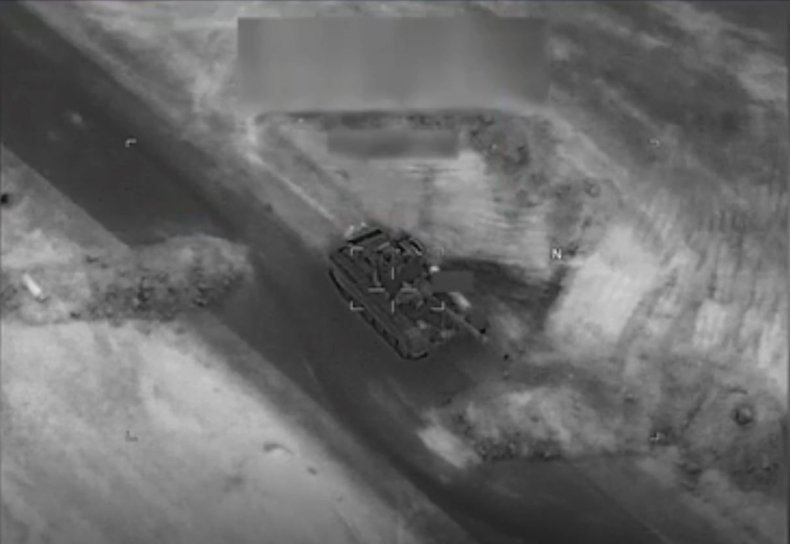 CIA Director and Secretary of State hopeful Mike Pompeo also made an apparent reference to the February incident during his confirmation hearing last week in front of the Senate Foreign Relations Committee. In his own effort to prove a tougher stance on Russia, he became the first U.S. official to offer some semblance of a death toll for the bloody incident.
"In Syria, now, a handful of weeks ago, the Russians met their match. A couple hundred Russians were killed," Pompeo said.
Tensions between the U.S. and Russia have been high since a number of Western governments accused Moscow of being behind a nerve agent attack against an ex-Soviet spy in the U.K. and attempting to cover up an alleged toxic gas attack by the Syrian military in what was the last rebel-held suburb of Damascus. The U.S. has responded by rolling out sanctions, expelling diplomats and, on Friday, rallying France and the U.K. in a series of cruise missile strikes against Syrian facilities suspected to be involved in the production of chemical weapons.
Russian President Vladimir Putin said such strikes in Syria, whose government considered U.S. and Turkish military presence illegal, could "lead to chaos in international relations."