Trump Says Mexico Is 'Worse Even Than Afghanistan' in Defense of Border Wall Bid
Defending his fight to build a border wall between the U.S. and Mexico, President Donald Trump tweeted early on Thursday morning about how murder rates in Mexico had soared, contributing to a "the Humanitarian Crises taking place on our Southern Border."
In his bid to describe just how dangerous the situation in Mexico has become, the president compared the country to Afghanistan, asserting that it was "worse even than Afghanistan."
"Very sadly, Murder cases in Mexico in 2018 rose 33% from 2017, to 33,341," Trump said in an early morning tweet. "This is a big contributor to the Humanitarian Crises taking place on our Southern Border and then spreading throughout our Country. Worse even than Afghanistan."
"Much caused by DRUGS," the president added. "Wall is being built!"
In a following tweet, in which the president tagged Fox and Friends, the president added: "With Murders up 33% in Mexico, a record, why wouldn't any sane person want to build a Wall! Construction has started and will not stop until it is finished."
Earlier this month, data from Mexico's Interior Ministry revealed that homicide cases in Mexico had, in fact, risen by 33 percent in 2018, with 33,341 homicide cases opened last year–more than 91 per day–compared with 25,036 cases in 2017.
The central state of Guanajuato, which has seen a surge in gang violence, appeared to be the hardest hit region, with 3,290 investigations opened up in 2018 compared with 1,084 in the year prior.
Trump's decision to compare Mexico to Afghanistan comes as his administration faces calls to reconsider a plan to withdraw troops from both Afghanistan and Syria.
This week, Senate Majority Leader Mitch McConnell put forward an amendment to a Middle East policy bill that would acknowledge "al Qaeda, ISIS and their affiliates in Syria and Afghanistan continue to pose a serious threat to us here at home."
"It would recognize the dangers of a precipitous withdrawal from either conflict and highlight the need for diplomatic engagement and political solutions to the underlying conflicts in Syria and Afghanistan," McConnell said Tuesday, addressing Senate.
The Trump administration claims to have made significant progress in peace talks with the Taliban, which has sparked concerns that the president will withdraw troops from Afghanistan at the earliest sign of a resolution, potentially leaving the country vulnerable to further conflict.
McConnell warned on Tuesday that "while it is tempting to retreat to the comfort and security of our own shores, there is still a great deal of work to be done... And we know that left untended, these conflicts will reverberate in our own cities," he said.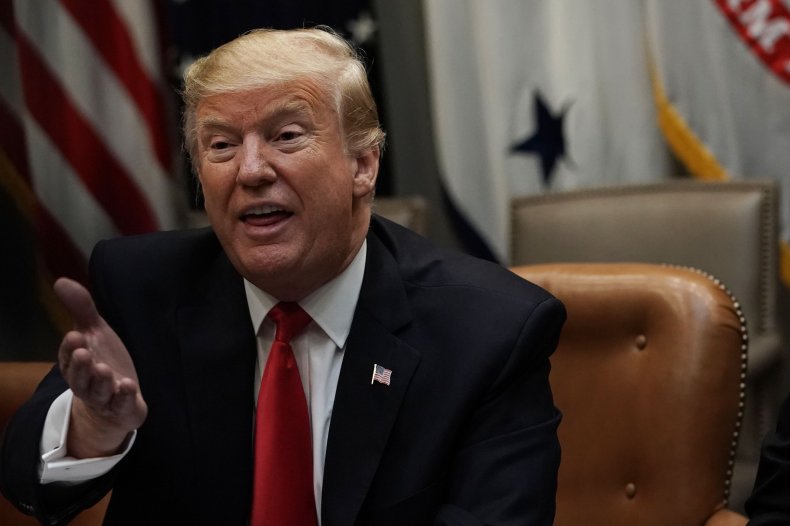 This is a developing story and it will be updated as more information becomes available.