Trump Says Military Will Be Mobilized to Deliver Coronavirus Vaccine by End of Year
President Donald Trump is mobilizing the United States military so a vaccine for a new coronavirus can be widely distributed once it's ready for widespread use.
Trump told Fox Business' Maria Bartiromo in an interview that aired Thursday morning that his administration is operating under the assumption the vaccine will be ready by the end of the year. Inoculation is key to resuming a fully normal life, according to multiple officials, and Trump said failing to make distribution plans could cause a delay in people receiving the vaccine.
"It's a massive job to give this vaccine," Trump told Bartiromo. "Our military is now being mobilized so that at the end of the year we'll be able to give it to a lot of people very, very rapidly."
Phase I clinical trials are being conducted with "many" vaccine candidates, according to Dr. Anthony Fauci, director of the National Institute of Allergy and Infectious Diseases. Phase II trials should begin in late spring or early summer and by late fall or early winter, Fauci expects officials to know if the three trials were successful. To avoid a supply and demand problem, Fauci told senators during a hearing on Tuesday that America will start proactively producing a vaccine if the Phase I trial shows it's a viable option.
The White House is also working on ensuring there are enough syringes to administer the vaccine, according to the president. The president told Bartiromo most of the population will receive the vaccine, but priority focus will be on the elderly, including those in nursing homes and senior citizen centers, because of how vulnerable the demographic has proven to be during the outbreak.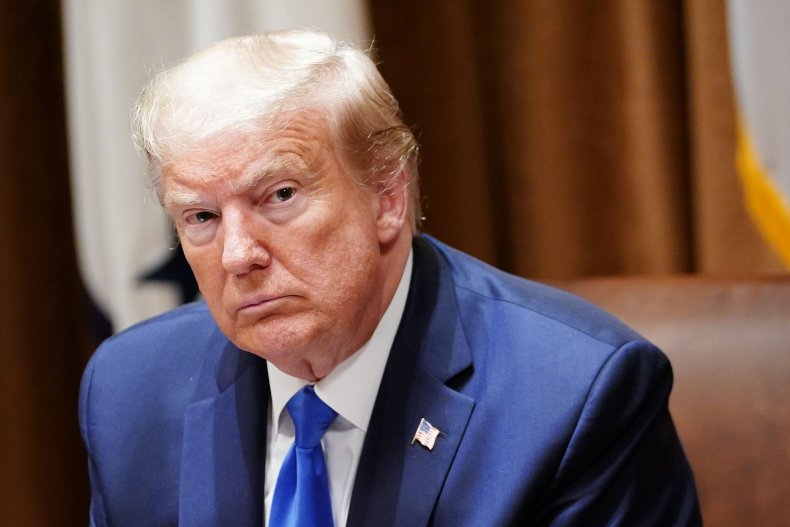 A Newsweek review of state demographic data showed in at least 37 states, the majority of cases involved people under 65 years old, but the majority of deaths were among people who were 65 or older. Eighteen states reported the highest number of deaths were in the 80 years of age and older demographic.
In New York, the epicenter of the outbreak, 22,013 people have died, according to the state Department of Health. About 65 percent of those deaths—14,391 lives—were people who were over the age of 70.
"There's been very little damage done to people that are healthy and young and frankly medium aged people," Trump said in the Fox Business interview. "But the elderly have been decimated, absolutely."
Closing businesses and other mitigation measures have been successful in limiting the number of deaths and flattening the curve, but it's caused massive unemployment and taken a toll on the U.S. economy. Trump left the responsibility of reopening in the hands of governors, although he's a staunch advocate for states to lift measures and allow people back to go back to work.
People have been critical of Trump's stance on reopening and accused him of putting the health of the economy before the health of American lives. On Tuesday, Fauci testified in a Senate hearing that if states move too quickly to ease restrictions the "consequences could be really serious."
When it comes to reopening schools in the fall, Fauci encouraged officials to make the decision on a "step-by-step basis" that looks at the dynamics of the outbreak in a specific area. Young people with COVID-19 have died from a pediatric inflammatory syndrome and because it is not known definitively how the virus impacts children, Fauci said: "We really better be very careful."
Trump said he was "surprised" by Fauci's answer about states reopening too quickly on Wednesday and called it not acceptable, "especially when it comes to schools." He added that "schools are going to reopen."
In addressing the topic of schools during his interview with Bartiromo, Trump reiterated his stance that schools should open. But, teachers who are 65 or older or have an underlying health condition that could make them vulnerable to developing serious disease or put them at a higher risk of dying should "relax for a longer period of time."