Trump Says North Korea's Missiles Can be Shot 'Out of the Sky' if Japan Buys More U.S. Defense Equipment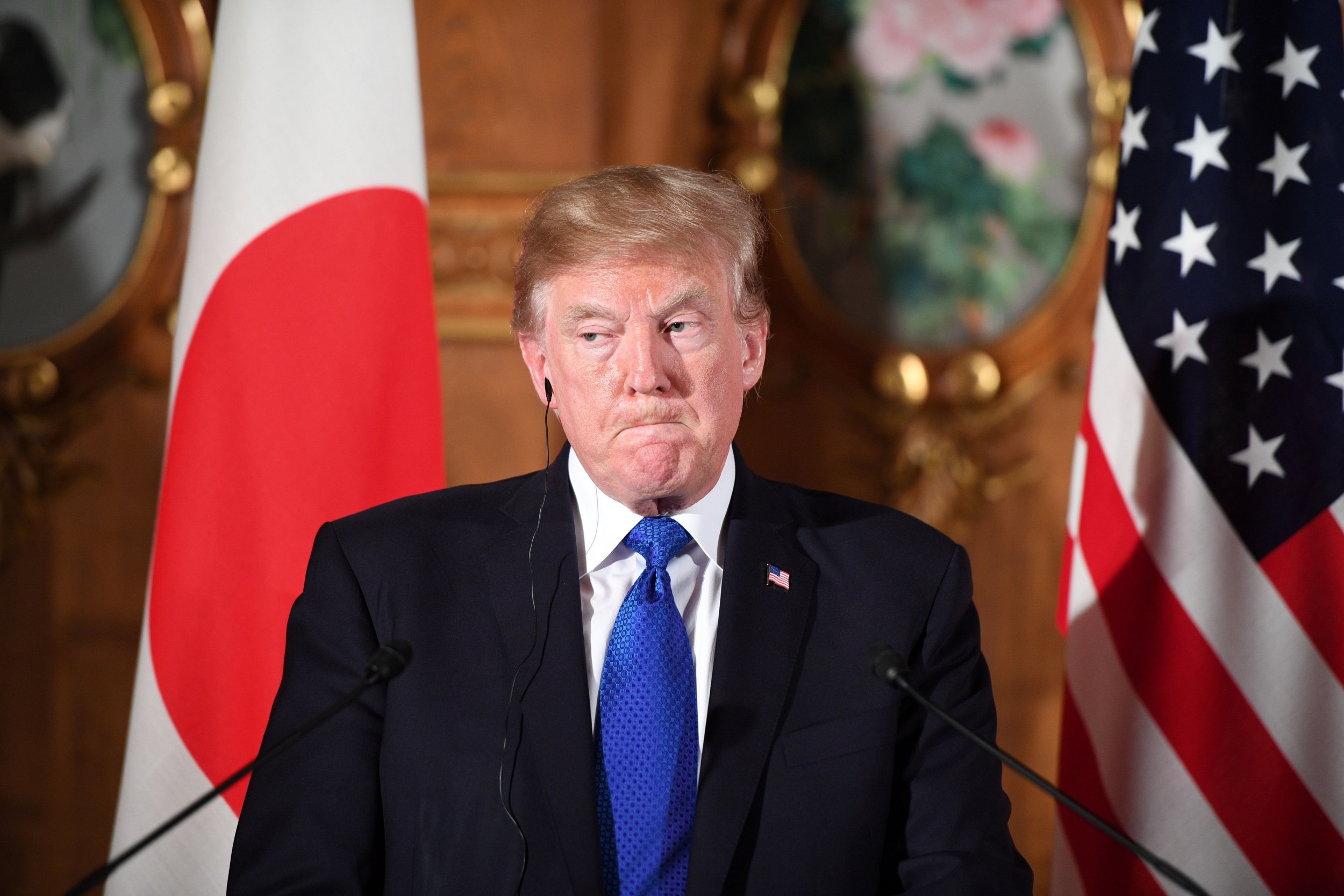 President Donald Trump has reignited a discussion over whether Japan should and could shoot down North Korean missiles in his visit to the country, the first stop on his five-nation Asia tour.
Ever the salesman, Trump addressed the issues at the top of the trip's agenda, trade relations and the threat from North Korea's nuclear weapons program, with one remark.
"He will shoot them out of the sky when he completes the purchase of a lot of military equipment from the United States," Trump said, referring to Japanese Prime Minister Shinzo Abe, who flanked him at a news conference in Tokyo on Monday.
"The Prime Minister of Japan is going to be purchasing massive amounts of military equipment, as he should," the president added.
Abe, who provided matching white baseball hats for him and Trump emblazoned with a golden writing reading "Donald & Shinzo, Make Alliance Even Greater," said Tokyo would shoot down Pyongyang's missiles "if necessary."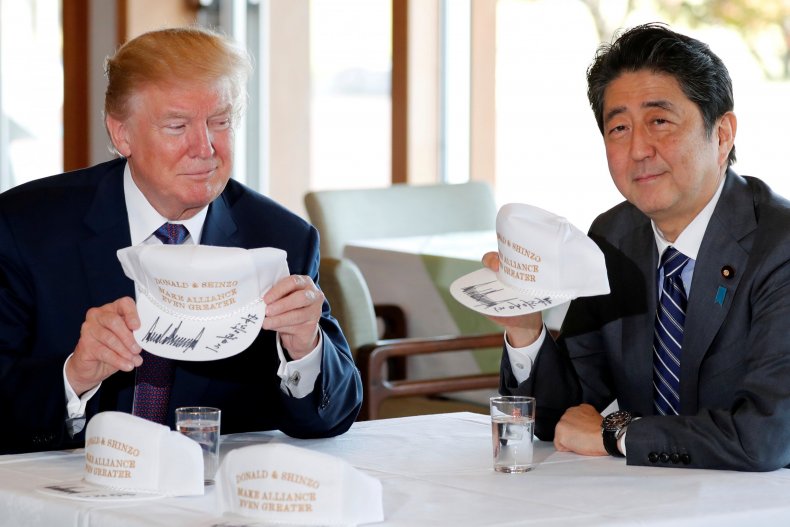 In September, North Korea fired an intermediate range ballistic missile over the Japanese island of Hokkaido before it crashed into the Pacific.
According to unnamed diplomatic sources reported in the Japanese press, Trump questioned why a country of "samurai warriors" did not shoot down the missile in recent phone conversations with Southeast Asian leaders ahead of the trip.
Japanese Defense Minister Itsunori Onodera told The Financial Times last month that the missile trajectory showed the rocket did not represent a threat to the country or its allies. As such, it was better to be cautious.
Experts do not believe Japan has the ability to shoot down the missile launched by North Korea. Astronomer Jonathan McDowell said that Japan's sea-based Aegis missile defense system would have to be placed much closer to the North Korean coast to have a chance of intercepting and destroying a missile.
Japan is planning to deploy the land-based Aegis Ashore system, and Onodera is planning a trip to the U.S. test facility in Hawaii in January to see it in action, Japanese media reported.
Trump praised Japan's decision to buy U.S. military equipment. "It's a lot of jobs for us and a lot of safety for Japan," he said at the news conference, which followed a bilateral meeting with Abe in which the two leaders professed to be "100 together" when it comes to the response to North Korea.
On the topic of trade, Trump saw less alignment and more competition. "For the last many decades, Japan has been winning. You do know that," he said, quoted in Bloomberg. "Right now our trade with Japan is not fair and it isn't open."
Trump complained Japan sold U.S. more cars than the U.S. sells Japan and suggested Japan built their cars in the U.S. instead of importing them. "Is that rude to ask?" Trump asked, seemingly unaware that around 75 percent of Japanese cars are made in the U.S., as the Japan Automobile Manufacturers Association reported.
Cutting off from the prepared remarks praising Japan's ability to build one of the world's most powerful economies, President Trump paused for a moment and then decided to take the opportunity to remind his host of which country has the bigger economy.
"I don't know if it's not as good as ours, I think not. Ok? And we're going to keep it that way," he said. According to Washington Post reporter David Nakamura, the comment made Trump look "bullying and patronizing."