Trump Questioning Scientology's Tax-Free Religious Status Emerges Before New IRS Appointment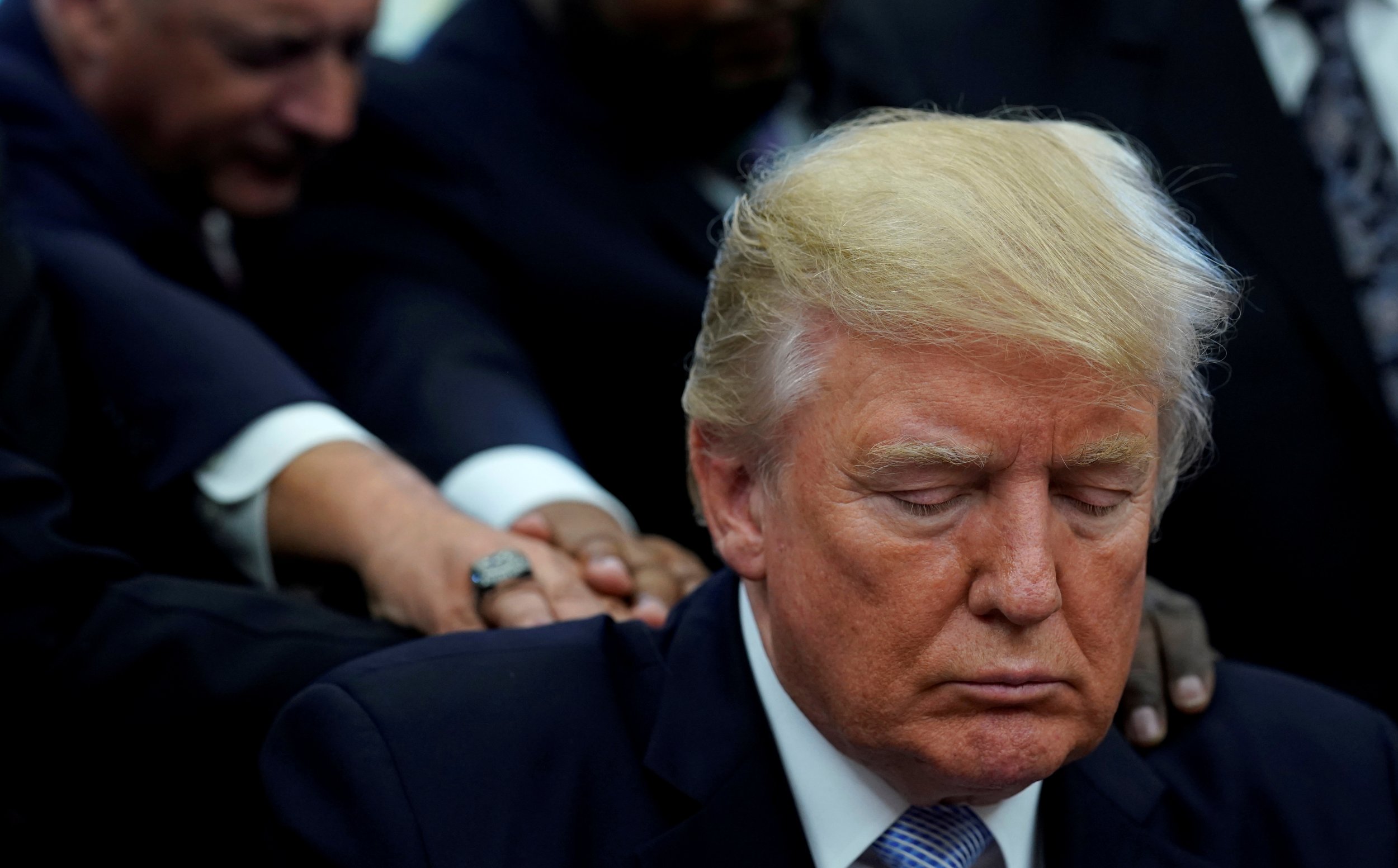 President Donald Trump apparently does not believe the Church of Scientology is a real religion, which could lead the church to lose its tax-exempt status just as Trump moves to appoint a new head of the Internal Revenue Service.
Trump told Lynne Patton — a regional head at the Department of Housing and Urban Development — that the Church of Scientology should lose its status as a religion, and the tax exemption that comes with it, according to the Huffington Post. The move would cost the Church tens of millions of dollars because it is currently considered a religion and charitable organization under the IRS tax code, which requires a "church" to have doctrine and religious history.
Patton relayed President Trump's informal view to Leah Remini, an anti-Scientology activist and former member of the church, after watching Remini's Emmy-winning documentary series, "Leah Remini: Scientology and the Aftermath" that highlights alleged abuses perpetrated by church leadership. Remini says the belief system is "destroying families and robbing them of everything." The Church accuses her of trying to gain fame by exposing her experience to people like Patton.
"From the moment I saw your series, I told President Trump and his family we needed to revoke their tax-exempt status," Patton said in a Twitter direct message to Remini. "They couldn't agree more, but please don't publicize that yet. I want to do more due diligence on what the IRS has attempted in the past (or maybe you can enlighten me), then I'll identify who we need to connect with again."
"This is going to get done in the next four years or I'll die trying. Knock on wood!" Patton continued.
In a follow-up email reported by The Huffington Post, Patton said she looked forward to helping end this "ongoing nightmare and blatant misuse of our IRS rules and regulations." HUD and the IRS did not immediately respond to a request for comment about the statements. It was the last time Remini heard from Patton.
Trump does not have the authority to evaluate whom the IRS targets, but he can select a new IRS leader to replace interim head David Kautter, the Treasury Department's assistant secretary for tax policy. The Senate will need to hold hearings to confirm a new leader, where Trump's opinions on the tax-exempt status could be raised.
It would not be the first time the IRS tussled with Church of Scientology — the organization lost its tax-exempt status in 1967 after the IRS branded it a commercial enterprise. The move sparked an "all-out war" between the two until the IRS reversed course in 1993 due to an "extraordinary campaign" by the Church to target IRS employees. Scientologists emerged victorious against the IRS — and the eventual governmental acceptance of its religious status allowed Scientologists to push a worldwide campaign for religious recognition.
The Church of Scientology remains wildly controversial despite its high-profile membership, including Tom Cruise and Elisabeth Moss. Trump is invoking 25 years of public relations and legal battles from the Church of Scientology, but there is no indication that he ever communicated his thoughts to the IRS, nor that the agency would seize an opportunity to fight with the Chuch of Scientology once more.
He has championed Cruise's screen work, but that is certainly not uncommon, given his many hits, including "Top Gun," "Risky Business" and the "Mission: Impossible" franchise.
"I don't care what people say, I like Tom Cruise. He works his ass off and never ever quits. He's one of the few true movie stars," Trump tweeted in 2012.