Trump Says Texas Shooting 'Mental Health Problem,' Not Gun Control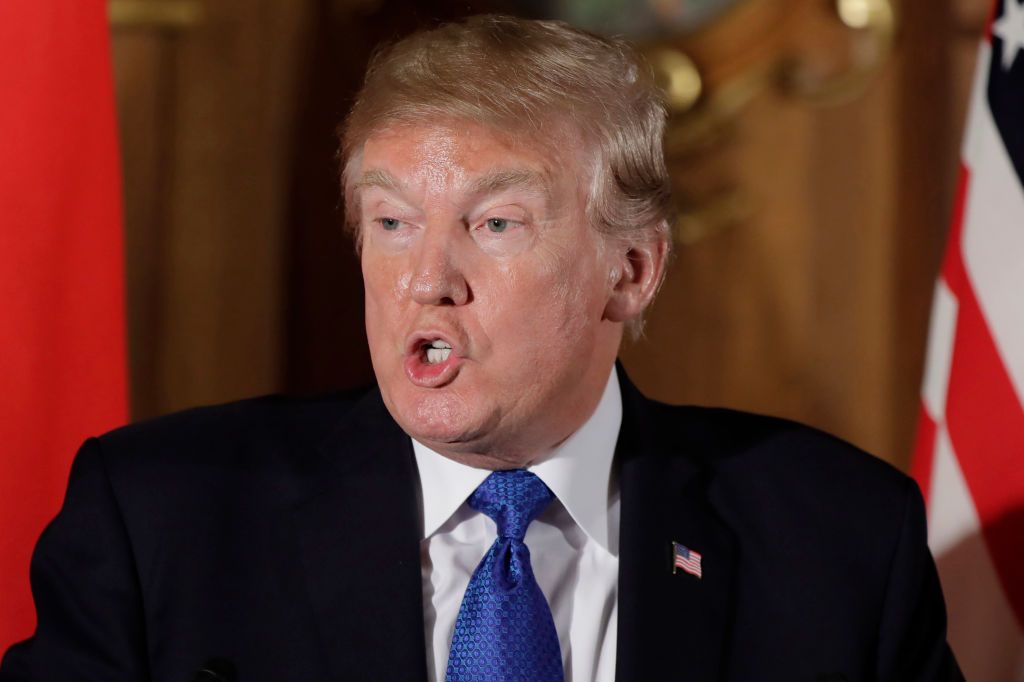 President Donald Trump has called the shooter in Sunday's mass killings at a church in Texas a "very deranged individual" but also said that the shooting "isn't a guns situation."
The president made the remarks at a press conference on the Japanese leg of a 12-day tour of Asia. He was asked at a briefing with Japanese Premier Shinzo Abe if he would consider changes to gun control laws in the wake of the worst mass shooting in Texas' modern history.
Related: Donald Trump Jr. Slams Hillary Clinton As Arrogant and Entitled in Birthday Tweet
"Mental health is your problem here," Trump said, according to the Associated Press. He added the shooter, identified as a military veteran, had been suffering from "a lot of problems over a long time."
The president said that he would not be drawn into a debate on gun control saying it was "a little too soon" to draw conclusions from the attack.
"Fortunately somebody else had a gun that was shooting in the opposite direction otherwise it [wouldn't] have been as bad as it was. It would have been much worse," Trump said, referring to reports that a resident with a rifle had managed to neutralize the shooter.
"It's a very, very sad event. These are great people," he added, echoing statements he had made earlier about the shooting. He first tweeted from Japan saying he was monitoring the situation as the news broke.
Twenty six people were killed and 20 injured when on Sunday morning a gunman opened fire at the First Baptist Church in Sutherland Springs, Texas. According to reports the shooter wore a mask to obscure his face and fired rounds into the church, which was full of worshippers at the time, before going inside and continuing his rampage.
The gunman has been identified by authorities as Devin Kelley, an Air Force veteran who served 12 months in confinement following a 2012 court martial. He was demoted and discharged as a result. He had served as in logistics personnel at Holloman Air Force Base in New Mexico from 2010 until his discharge in 2014. Kelley was found dead in his vehicle following the church shooting.
The killings in Texas comes just one month after the worst mass shooting in U.S. history, when 58 people were killed and more than 500 wounded when a gunman opened fire on festival-goers attending a country music concert in Las Vegas.
In the aftermath of the attack the White House refused to discuss gun laws saying, similarly, that it was too soon after the tragedy to discuss policy.
Trump repealed an Obama administration gun regulation in February that prevented certain individuals with mental health conditions from buying firearms.