Trump Says U.S. Bombing ISIS '10 Times Harder' After NYC Attack, But There's No Evidence of That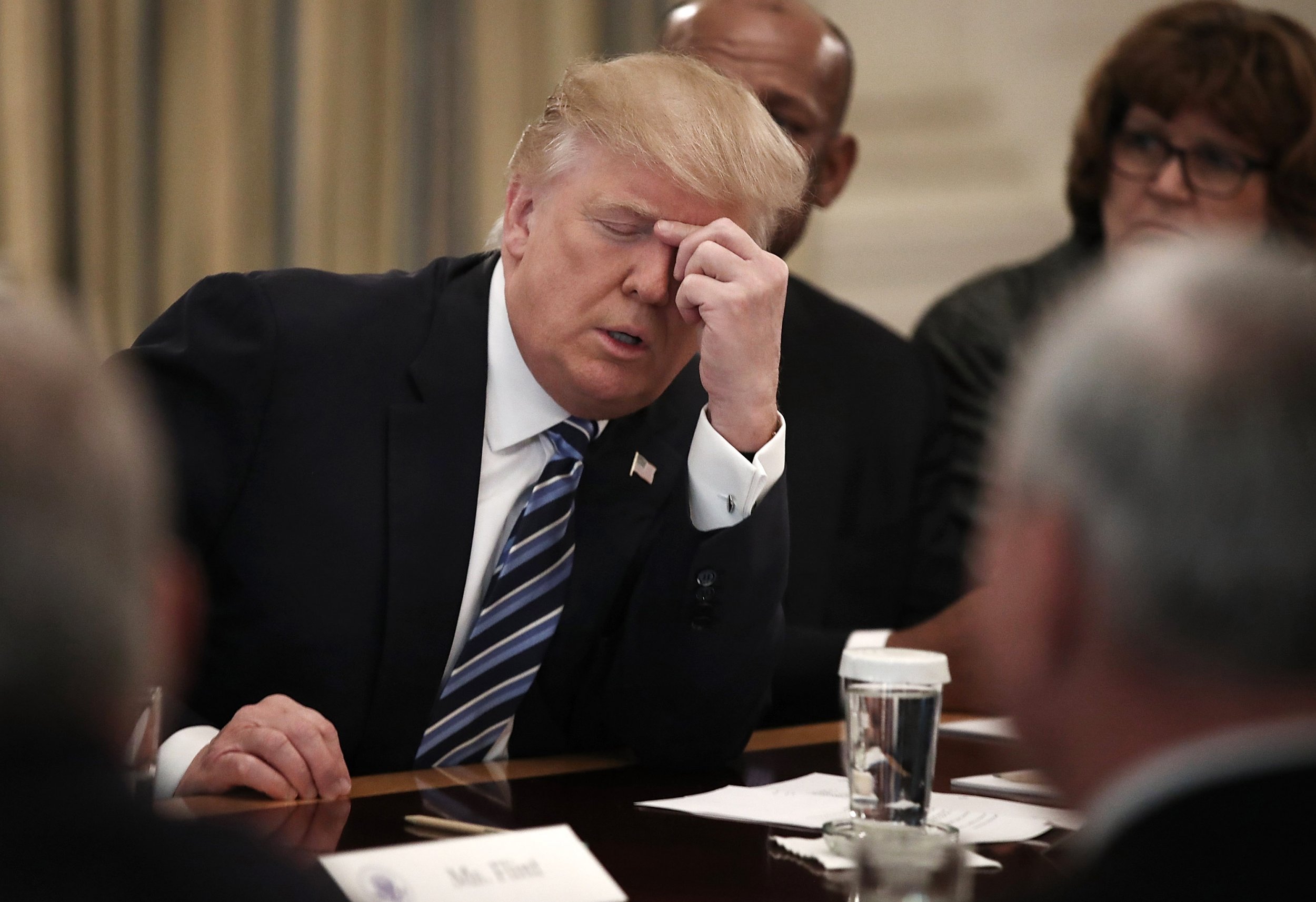 UPDATED—President Donald Trump claimed Friday that the U.S. military is hitting the Islamic State group "10 times harder" after a terror attack in New York City, but stats from the Pentagon don't back up that claim.
"What we're doing is, every time we're attacked from this point forward...We are hitting them 10 times harder. So, when we have an animal do an attack like he did the other day on the west side of Manhattan, we are hitting them 10 times harder," the president said to reporters before heading off for a 12-day trip to Asia. His remarks came after news broke that ISIS had claimed responsibility for the attack in New York City and referred to the accused attacker, Sayfullo Saipov, as a "soldier of the caliphate."
"[ISIS] claimed him as a soldier. Good luck. Every time they hit us, we know it's ISIS, we hit them like you folks won't believe," Trump added.
Shortly before Friday morning's impromptu press conference, Trump tweeted, "ISIS just claimed the Degenerate Animal who killed, and so badly wounded, the wonderful people on the West Side, was 'their soldier.' Based on that, the Military has hit ISIS 'much harder' over the last two days. They will pay a big price for every attack on us!"
Since the attack, which occurred on Halloween, the U.S.-led coalition has conducted 24 air strikes against ISIS in Iraq and Syria in total (11 on Wednesday; 13 on Thursday), according to official numbers from the U.S. military. Comparatively, the U.S.-led coalition conducted 40 air strikes during the same period in October (26 on Oct. 1; 14 on Oct. 2). On Tuesday, the day of the terror attack, the U.S.-led coalition conducted 13 strikes: more than the total number of strikes the day after.
"While we cannot speak to the global fight against Daesh, we can tell you that the Coalition and its partners have continued to consistently, unrelentingly take the fight to Daesh terrorists in Iraq and Syria over the past three years," the Pentagon told Newsweek in an email when asked to expand on Trump's claims.
As of Aug. 9, 2017, the U.S.-led coalition had conducted 13,331 strikes in Iraq and 11,235 strikes in Syria (24,566 strikes total) against ISIS in what is known as Operation Inherent Resolve, which began in August 2014 under former President Barack Obama.
ISIS has lost much of its territory in recent months and suffered major defeats in places like Raqqa and Mosul. But as the NYC attack highlights, the terror organization continues to have a global appeal. The accused attacker, who pledged allegiance to ISIS, came to the U.S. from 2010 from Uzbekistan. He was radicalized in the U.S., not in his country of birth.
Update: This article has been updated to include a comment from the Pentagon.