Trump Says U.S. Got 'A Little Bit Lucky' With Irma As He Declares State Of Disaster In Florida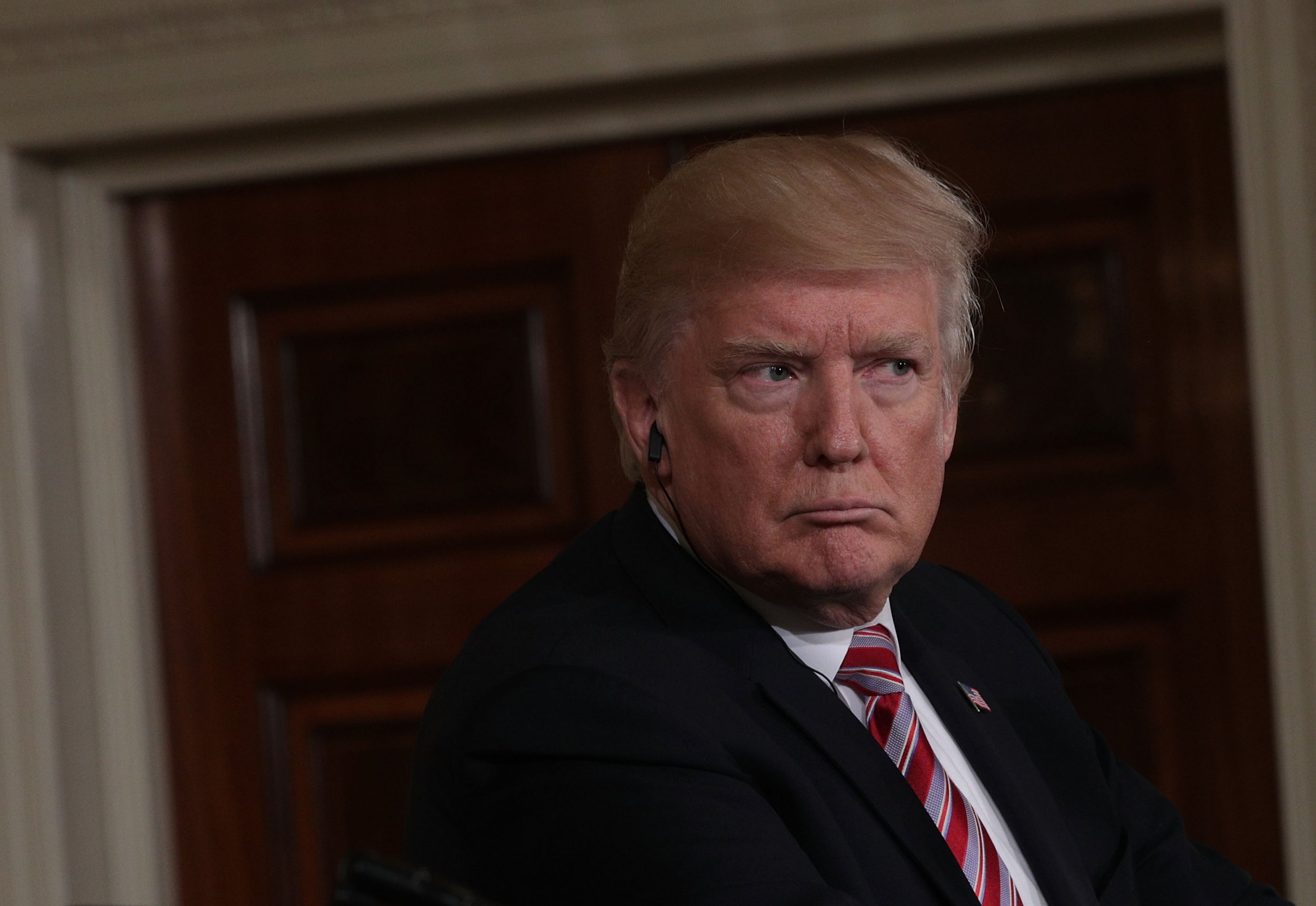 Donald Trump has commented the U.S. got "a little bit lucky" with Hurricane Irma as the storm prompted him to issued a state of disaster declaration for Florida.
The hurricane, which was recently downgraded from a Category 4 to Category 3 storm, has already left at least three people dead in Florida, with a death toll of more than 25 people in the Caribbean, and is expected to cause up to $100 billion of damage, according to AccuWeather founder and president Dr Joel Myers.
Speaking about the path of the hurricane on Sunday, the president said that the U.S. may have been "a little bit lucky" that Irma veered away from its predicted path and headed up Florida's west coast, as Irma may not have been as destructive as a result of it changing course, the Associated Press reported.
The president also stated he is not currently thinking about the cost of rebuilding following the storm, telling AP: "right now, we're worried about lives, not cost," although he did acknowledge the storm was likely to cost a lot of money to recover from.
In issuing the state of disaster declaration on Sunday, which came shortly after a request from Florida governor Rick Scott to do so, Trump has made provisions for those in Florida to get help after the storm passes, with assistance available to rebuild infrastructure, The Hill reported.
"We're going to Florida very soon," Trump said on Sunday, in comments carried by the political news website.
"It's going to play out over the next five or six hours. I'm going in now for meetings, but it's all about coordination. I think we're really well coordinated, as well as you can possibly be," he added.
Trump also announced on Sunday that there would be additional federal aid made available to Puerto Rico, declaring it a major disaster area.
"Assistance can include grants for temporary housing and home repairs, low-cost loans to cover uninsured property losses, and other programs to help individuals and business owners recover from the effects of the disaster," the White House press office told The New York Post in a statement.
As well as visiting the areas in Florida affected by the storm as soon as it is safe to do so, Trump has also seen calls to open up his exclusive Mar-a-Lago resort as a shelter for those displaced by Hurricane Irma.
Although the area where the exclusive resort sits was inside a designated evacuation zone on Friday, as the storm moves up the west coast of Florida it may escape damage, in which case some people are asking when it will open its doors to those in need.
Filmmaker and activist Michael Moore tweeted over the weekend: "Has he opened up Mar-a-Lago as a shelter yet?"
But a spokeswoman for the Trump Organization said Mar-a-Lago, along with two other private properties in Florida had been closed. There has been no word as yet about whether the club will be used as a shelter when it does re-open.