Trump Says USPS Postmaster DeJoy Should Lose His Job if Fundraising Abuse Allegations Are Proven
President Donald Trump said U.S. Postmaster General Louis DeJoy should lose his job if the recent allegations of campaign finance crimes and fundraising abuses are proven to be true.
"I think let the investigations go," Trump said during a press conference Monday. "But he's a very respected man. ... I think he's a very honest guy, but we'll see."
When asked if DeJoy should resign or lose his position if wrongdoing is identified, Trump replied: "Yes, if something can be proven that he did something wrong, always."
The Washington Post reported on Sunday that former employees of DeJoy's former business, New Breed Logistics in North Carolina, said they were urged by his aides or by DeJoy himself to write checks and attend fundraisers for Republican candidates. They were later reimbursed through work bonuses.
"He asked employees for money. We gave him the money, and then he reciprocated by giving us big bonuses," David Young, a longtime human resources director of New Breed Logistics, told the Post.
A spokesperson for DeJoy pushed back against the report in a lengthy statement, writing that DeJoy "encouraged employees and family members to be active in their communities" but that he was never notified by the employees cited in the Post article that they felt pressure to donate to GOP campaigns.
The spokesperson added that DeJoy "believes that all campaign fundraising laws and regulations should be complied with in all respects."
DeJoy has a long history as a financial supporter of the GOP. Before becoming the postmaster general, he was a deputy national fundraising chairman for the Republican Party.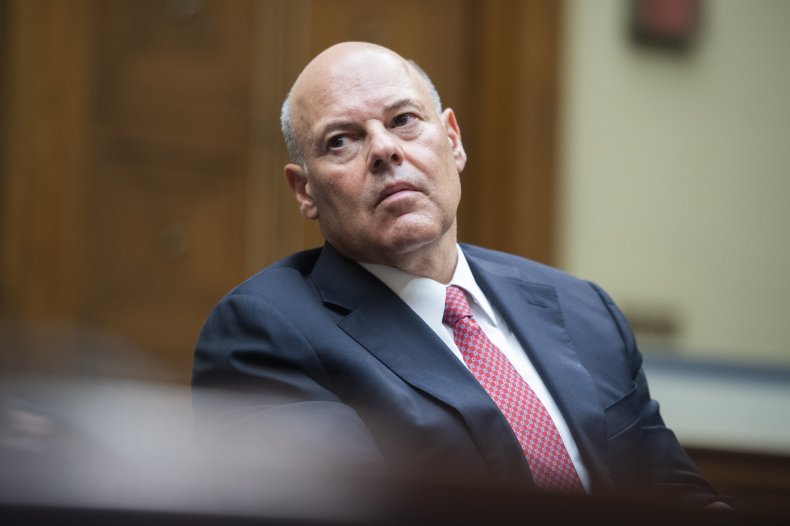 Several congressional Democrats are already pushing for DeJoy to be investigated in light of the Post's reporting.
Representative Adam Schiff (D-Calif.), who leads the House Intelligence Committee, tweeted: "The swamp in action: DeJoy pressures his employees to make political contributions, and allegedly illegally reimburses them. This report demands a full, independent investigation."
Senate Minority Leader Chuck Schumer (D-N.Y.) said in a statement that "These are very serious allegations that must be investigated immediately, independent of Donald Trump's Justice Department. The North Carolina Attorney General, an elected official who is independent of Donald Trump, is the right person to start this investigation."
North Carolina Attorney General Josh Stein, a Democrat, said that an investigation was warranted as it is "against the law to directly or indirectly reimburse someone for a political contribution."
Trump said in the press conference Monday that he "didn't know too much" about the allegations against DeJoy. He also claimed that DeJoy was appointed through a bipartisan commission.
"I don't know exactly what the story is. I'll certainly know within a short period of time," he said.