Trump Says 'The Wall Is The Wall' After Kelly Says President Is 'Uninformed' About What That Means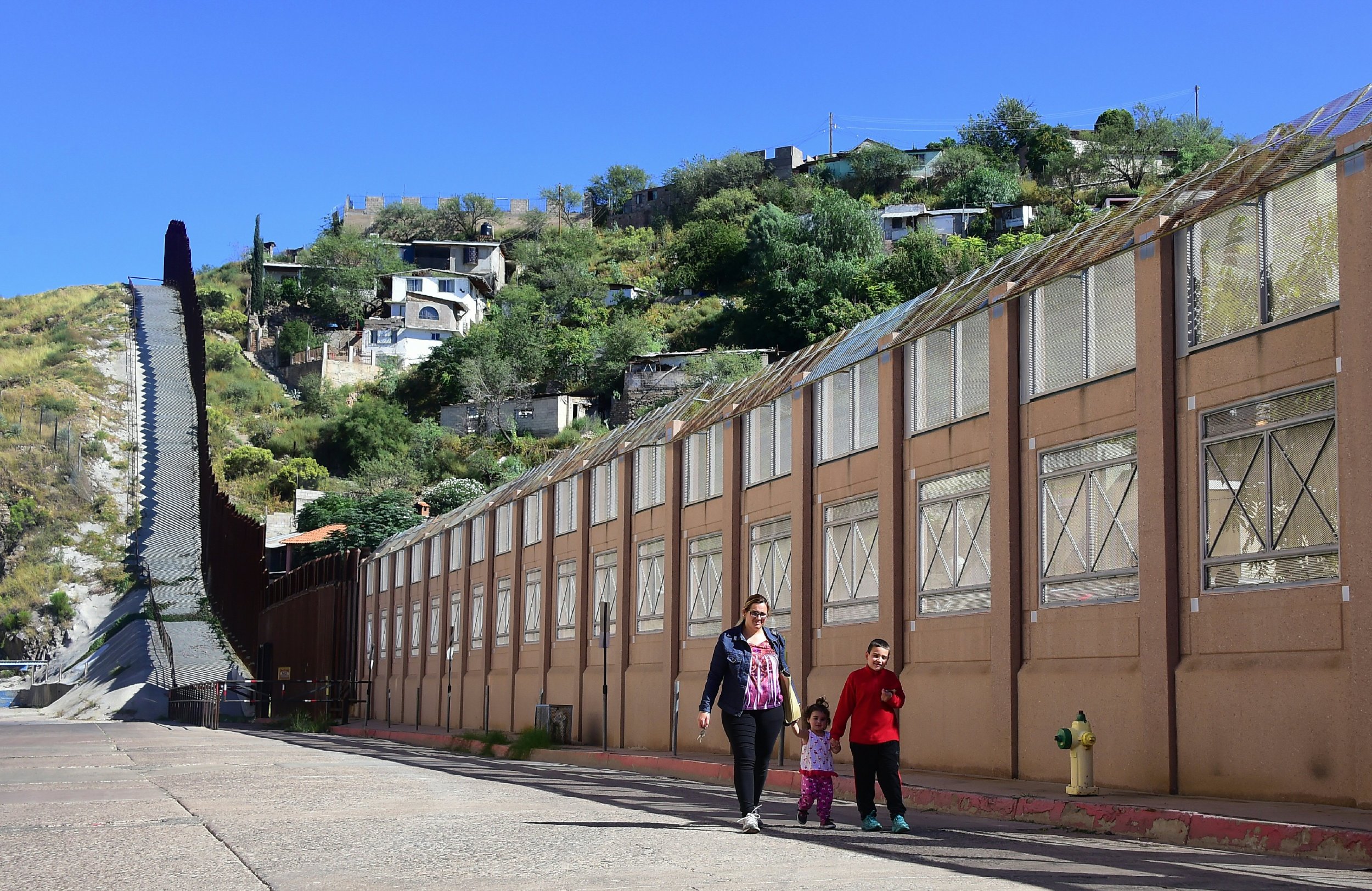 President Donald Trump claimed early Thursday that his idea for a wall on the U.S.-Mexico border to stop illegal immigration has never changed after his White House chief of staff reportedly told Democrats that America will never construct a wall along its entire southern border.
In a tweet early Thursday, Trump appeared to respond to a story in The Washington Post quoting sources who said John Kelly told lawmakers that Trump's immigration policies during the campaign were "uninformed' and that Mexico will never pay for the wall.
A source confirmed to CNN Wednesday that Kelly spoke specifically about Trump's position on the Wall and its length and where America should build it.
"The Wall is the Wall, it has never changed or evolved from the first day I conceived of it," Trump fired back early Thursday.
"Parts will be, of necessity, see through and it was never intended to be built in areas where there is natural protection such as mountains, wastelands or tough rivers or water," the president tweeted.
"The Wall will be paid for, directly or indirectly, or through longer term reimbursement, by Mexico, which has a ridiculous $71 billion dollar trade surplus with the U.S. The $20 billion dollar Wall is 'peanuts' compared to what Mexico makes from the U.S. NAFTA is a bad joke!" Trump added.
Read more: Trump's Mexico border wall is unlikely to stretch "from sea to shining sea," says John Kelly
The president and Democrats are currently negotiating border security and immigration reform ahead of a potential government shutdown Friday. Trump is using the protection of the DACA immigration program as a bargaining chip to get funding for the wall.
Trump's position on the proposed wall, however, has fluctuated. At different times he has said that it could be anywhere between 35 to 55-feet high and cost between $12 billion and $18 billion.
During an interview with Fox News host Sean Hannity six days into his presidency last year Trump compared his proposal for a wall to Israel's concrete barrier in Gaza.
"I'm talking about a real wall. I'm talking about a wall that's got to be, like, serious," Trump said. "All you have to do is ask Israel. They were having a total disaster coming across, and they had a wall. It's 99.9 percent stoppage."
In a leaked transcript of a phone call between Trump and Mexico's President Enrique Pena Nieto early last year, Trump insisted that politically he has to say Mexico will pay for the wall because "I have been talking about it for a two-year period." Pena Nieto has refused to pay for the wall.
In a border spending proposal, the Trump administration proposes pulling some funding for electronic video surveillance on the border and cutting nearly 200 customs officials to pay for physical barrier.
"It's unlikely that we will build a wall or physical barrier from sea to shining sea," said John Kelly, then Secretary of Homeland Security, early last year during a Senate hearing on border security in which he advocated for more electronic surveillance and a less physical barrier.
"The president knows that I'm looking at every variation on the theme," Kelly said, "and I have no doubt when I go back to him [with different proposals] he will go tell me to do it."