Donald Trump Will Go to War With North Korea if Kim Jong Un Keeps Firing Missiles, Graham Says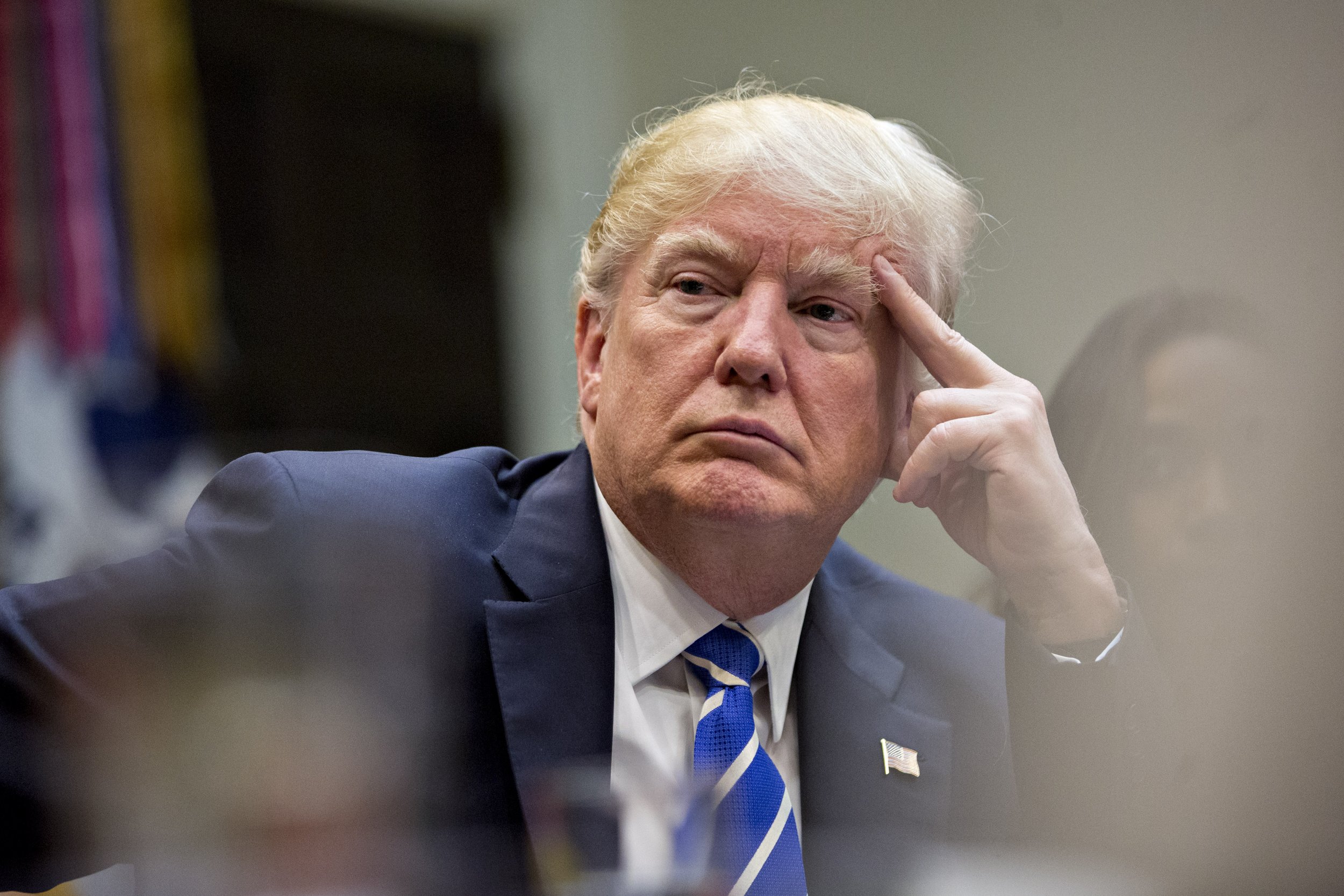 As President Donald Trump battled with one of his fiercest Republican opponents over the health care bill, another major issue apparently found its way into their discussions: the North Korean nuclear threat.
Senator Lindsey Graham said he was relaying words directly from the president's mouth when he offered an alternative to dealing diplomatically with the hostile regime during an interview with Today show host Matt Lauer on Tuesday. That alternative was war.
Related: Here's how Donald Trump could actually be impeached
"There is a military option to destroy North Korea's program and North Korea itself," Graham said Monday morning. "If there's going to be a war to stop them, it will be over there. If thousands die, they're going to die over there. They're not going to die here, and [Trump] told me that to my face."
"It's inevitable unless North Korea changes," Graham continued. "Because you're making our president pick between regional stability and homeland security."
He added: "There will be a war with North Korea over their missile program if they continue to try to hit America with an ICBM. [Trump] has told me that. I believe him, and if I were China, I would believe him too."
Graham's interview, suggesting the president has threatened large-scale military intervention on the Korean Peninsula, follows weeks of North Korean missile launches and a series of missile defense tests among the U.S., South Korea and Japanese militaries. The senator's statements also arrived just before the federal government banned all U.S. travel to the region.
Reports of the reclusive North Korean government continuing to test intercontinental ballistic missiles (ICBMs) have ramped up following Trump's election, as Supreme Leader Kim Jong Un has repeatedly watched both failed and successful launches since the week of the new U.S. president's inauguration. Unusual levels of submarine activity also occurred in the days after the nation's second missile launch, in July, CNN reported Tuesday.
"We will handle North Korea," Trump told reporters at his second full Cabinet meeting Monday, offering no specific details on either diplomatic or military plans. "We are gonna be able to handle them. It will be handled. We handle everything."
Trump and Graham have been meeting with each other and Republican senators to continue the push for an effective "repeal and replace" health care bill to remove former President Barack Obama's landmark policy initiative, the Affordable Care Act. Despite the pair's continued push for a health care overhaul, other senators—and the majority of Americans, according to national polls—have expressed a desire to move on and focus on other matters, like national security.