Former President Donald Trump, who still maintains that he won the 2020 presidential election, said a recent decision to purge names of outdated voters from Georgia's rolls signifies that he carried the state.
Georgia has been at the center of Trump's anger over the election's results, and Secretary of State Brad Raffensperger took particular heat from the former president for not doing more to overturn the results. Trump has failed to present any evidence that would turn the election in his favor but has vowed that incriminating information that exposes corruption in the voting will be unveiled.
In a Tuesday statement, Trump criticized Georgia's decision to remove "obsolete and outdated" names from voter rolls after last November's election, noting the small margin of his loss.
"This means we (you!) won the presidential election in Georgia," Trump said in his statement.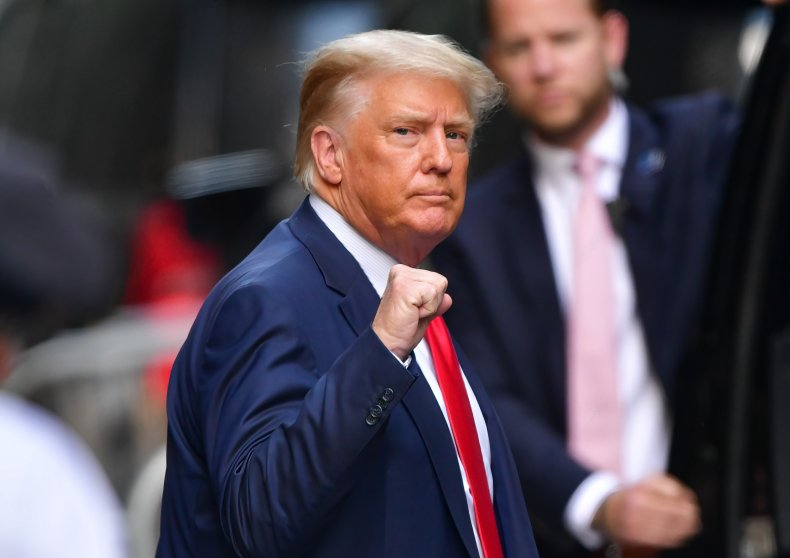 Last Friday, Raffensperger announced that 101,789 voter files would be removed from Georgia's voter registration rolls, the first "major cleaning" of the rolls since 2019. The bulk of the names were associated with a change of address form or had election mail returned to the sender.
"Making sure Georgia's voter rolls are up to date is key to ensuring the integrity of our elections," Raffensperger said in a statement. "That is why I fought and beat Stacey Abrams in court in 2019 to remove nearly 300,000 obsolete voter files before the November election, and will do so again this year. Bottom line, there is no legitimate reason to keep ineligible voters on the rolls."
It's not possible to conduct the list maintenance during a general election because federal law requires states to rely on voter rolls that may include some obsolete files, according to Raffensperger.
More than 18,000 voters were removed from Georgia's rolls last month after the state concluded that they died. While Trump has been adamant that deceased voters helped sway the election in Joe Biden's favor, Georgia officials said there was no record that any of those 18,000-plus voters purged from the rolls cast ballots in the November election, according to the Associated Press.
Trump won Georgia in the 2016 election by nearly 6 points, but last year he lost the state by less than a point, giving Biden 16 electoral votes.
Although Trump implied that removing voters before the election would have changed the results, Raffensperger has given no indication that is the case. Newsweek reached out to Raffensperger's office for comment but did not hear back before publication.
The former president appeared to concede the election during a recent Fox News interview, where he acknowledged that he didn't win. But he later clarified to Newsmax that he has never "admitted defeat." He went on to say that he didn't think there has ever been a case where "hundreds of thousands of votes" were found.