Trump Scores First Win on 'Horrible' South Korea Trade Agreement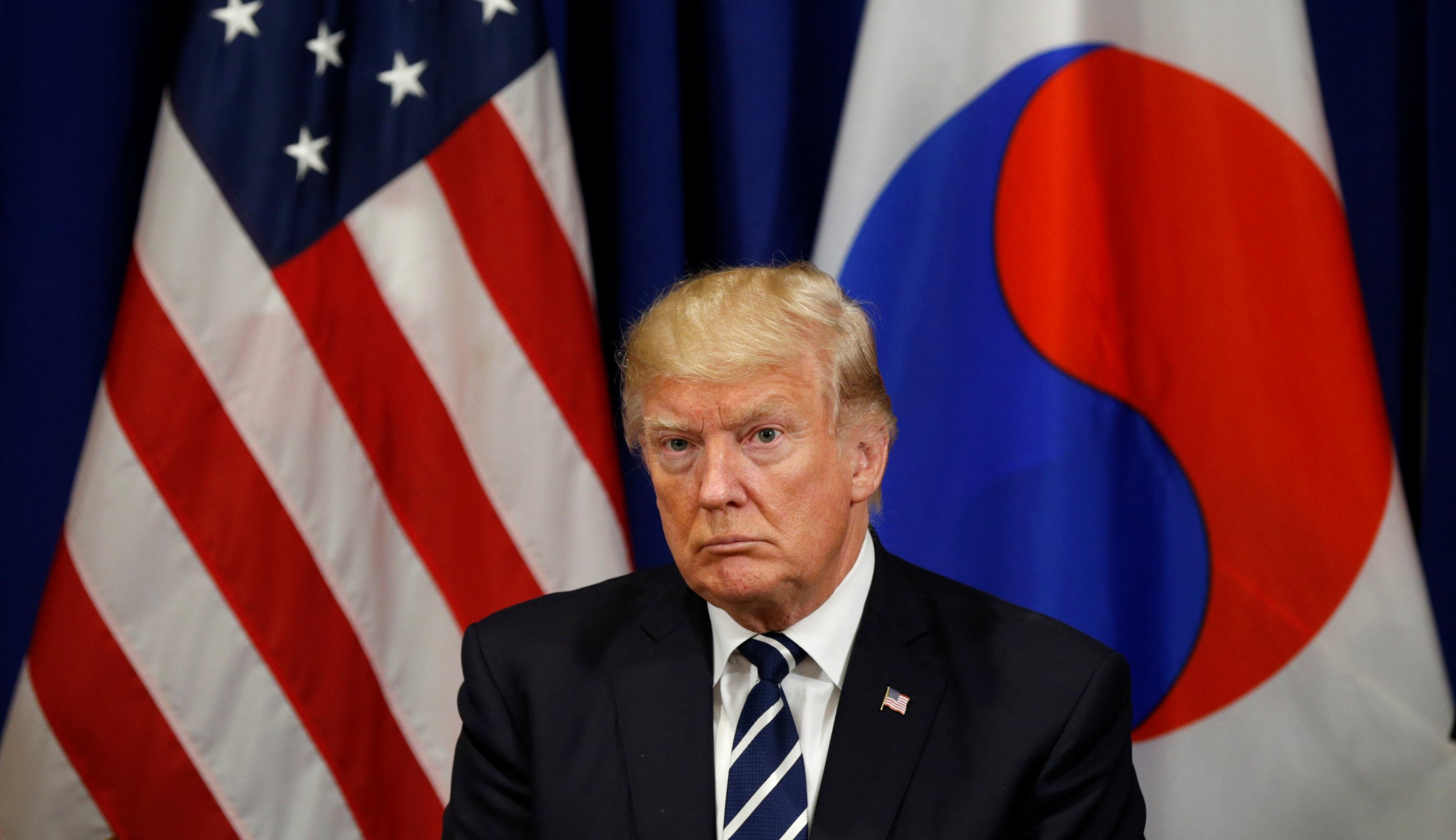 South Korea has agreed to President Donald Trump's request to renegotiate a five-year-old trade agreement establishing a free trade area (FTA) between the two countries.
The American and South Korean delegations met in Washington for a second round of talks on the deal, known as the KORUS FTA, this week.
"The two sides recognized the need to amend the FTA to enhance mutual benefits of the KORUS FTA," South Korea's trade minister, Kim Hyun-chong, who had been one the deal's lead negotiators, said in a statement Wednesday.
Trump's trade representative, Robert Lighthizer, explicitly recognized the president's role in the negotiation. "I initiated Joint Committee discussions at the direction of the President to improve outcomes under this agreement for all Americans," he wrote in a statement, adding he would work toward implementing changes leading "to fair, reciprocal trade."
This change of stance is a small victory for the Trump administration because only a few months ago a South Korean trade ministry official told Reuters that South Korea wasn't keen on renegotiating the deal.
In a Reuters interview in April, Trump mentioned his dissatisfaction with the deal six months ago, blaming Hillary Clinton for it. "It is unacceptable, it is a horrible deal made by Hillary," he said, adding, "It's a horrible deal, and we are going to renegotiate that deal or terminate it."
In fact, the deal has a more complex and troubled history. President Barack Obama strongly opposed a first version negotiated during the President George W. Bush administration in 2007, so he and his team, including his secretary of state, Hillary Clinton, renegotiated the deal and implemented it in 2012.
Trump's desire to withdraw from KORUS altogether faced opposition from key members of his team, such as national security adviser H.R. McMaster, Defense Secretary Jim Mattis and National Economic Council Director Gary Cohn, The Washington Post reported in September.
Critics were concerned that the president's desire to open talks on the agreement with South Korea at a time of considerable tensions with North Korea was going to send the wrong message to U.S. allies.
Still, Trump's threat of unilaterally terminating the deal appears to have worked. "Faced with the risk of a unilateral U.S. withdrawal from KORUS, South Korea has agreed to negotiations to review key areas of U.S. concerns, notably large bilateral trade imbalances in autos and steel, rather than risking the U.S. scuppering the entire KORUS agreement," Rajiv Biswas, Asia-Pacific chief economist for IHS Markit, tells Newsweek.
According to Biswas, the nuclear threat from North Korea also played a role in Seoul's decision, considering South Korea's reliance on the U.S. security umbrella.
The Trump administration claims the deal has resulted in a trade imbalance, compared with the period before the FTA implementation, particularly in the automotive sector. But while the U.S. had a goods trade deficit with South Korea of $27.7 billion in 2016, it enjoyed a services trade surplus of $10.7 billion that year.
The KORUS FTA renegotiation will add to the workload of Trump's trade negotiators, already busy discussing changes to the North American Free Trade Agreement with Canada and Mexico.