Trump Administration Hangs 'Propaganda' Posters At EPA Boasting Rollback Of Obama-Era Protections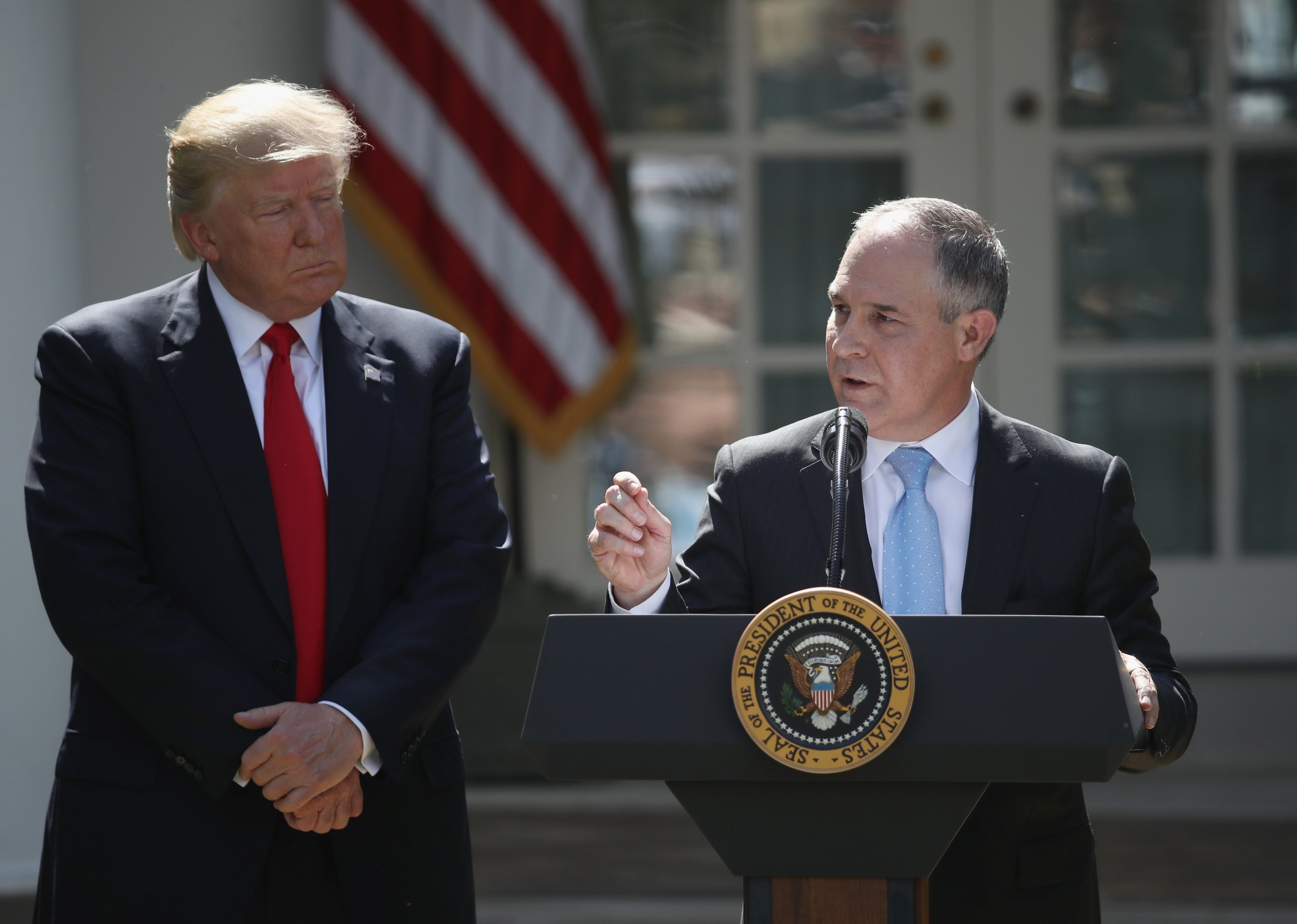 The Environmental Protection Agency has been celebrating the Trump administration's first year by touting rollbacks of Obama-era environmental protections on posters that some employees say feel like "propaganda."
Most recently, signs were posted in EPA offices all over the country that featured photographs of President Donald Trump and EPA Administrator Scott Pruitt to mark "a year of great environmental achievements for America." But the poster specifically highlights a number of actions that weakened environmental regulations, including repealing the "so-called Clean Power Plan" and reviewing and revising the Clean Water Rule.
"Pruitt has been doing this forever, he updates these posters dedicated to himself continuously," said Elizabeth Southerland, who was the director of science and technology in the agency's Office of Water until July. "It's the most bizarre thing I've ever seen."
Southerland, who spent 33 years at the EPA and worked under the Clinton, Bush, Obama and Trump administrations, said no other president or administrator has created these types of posters. "Under Clinton, Bush and Obama, you never saw a picture of the administrator," she said. "Pruitt has created a cult of personality. It's very much about him."
Other employees agreed that the posters and other efforts to promote the agency's deregulatory agenda were unprecedented—and feel like a campaign to sell employees on the current mission.
"This is an attempt at creating good 'publicity' among employees. The administration is attempting to create an atmosphere of good feeling about our changed mission, but it's not working," said Gary Morton. He has worked at the agency since 1992 and is president of American Federation of Government Employees (AFGE) Local 3631, which represents EPA workers.
"The same administration that is putting up these posters has a plan to decrease our workforce by 1,200 employees," he added. "They've made it no secret that they plan to decrease our ability to protect human health and the environment."
The most recent poster also highlighted EPA's work "cleaning up contaminated sites."
"The posters speak for themselves, and all EPA employees should take pride in the good work they've achieved this past year and will continue to achieve over the next seven years," said EPA spokesman Jahan Wilcox.
Posters similar to the one described above have become a regular part of the furnishings in EPA offices since Pruitt took over.
Southerland contends that the posters often feel like a slap in the face to employees who have long worked to increase environmental protections, not reduce them. "All of his posters brag about removing public health and safety protections," she said.
Morton agreed. "The posters are a slap in the face of the employees who have dedicated their careers to enforcing the environmental regulations to keep the American public healthy and safe," he said.
One local EPA union president in Chicago specifically questioned Pruitt's appearance in the posters, rather than the rank-and-file workers in the field. And he said that pat sayings such as "Certainty for American businesses" and "Communicating with those who need our help" felt empty.
"These are posters that have no substance behind them," said Mike Mikulka, the AFGE Local 704 president. "These are like propaganda, so to speak."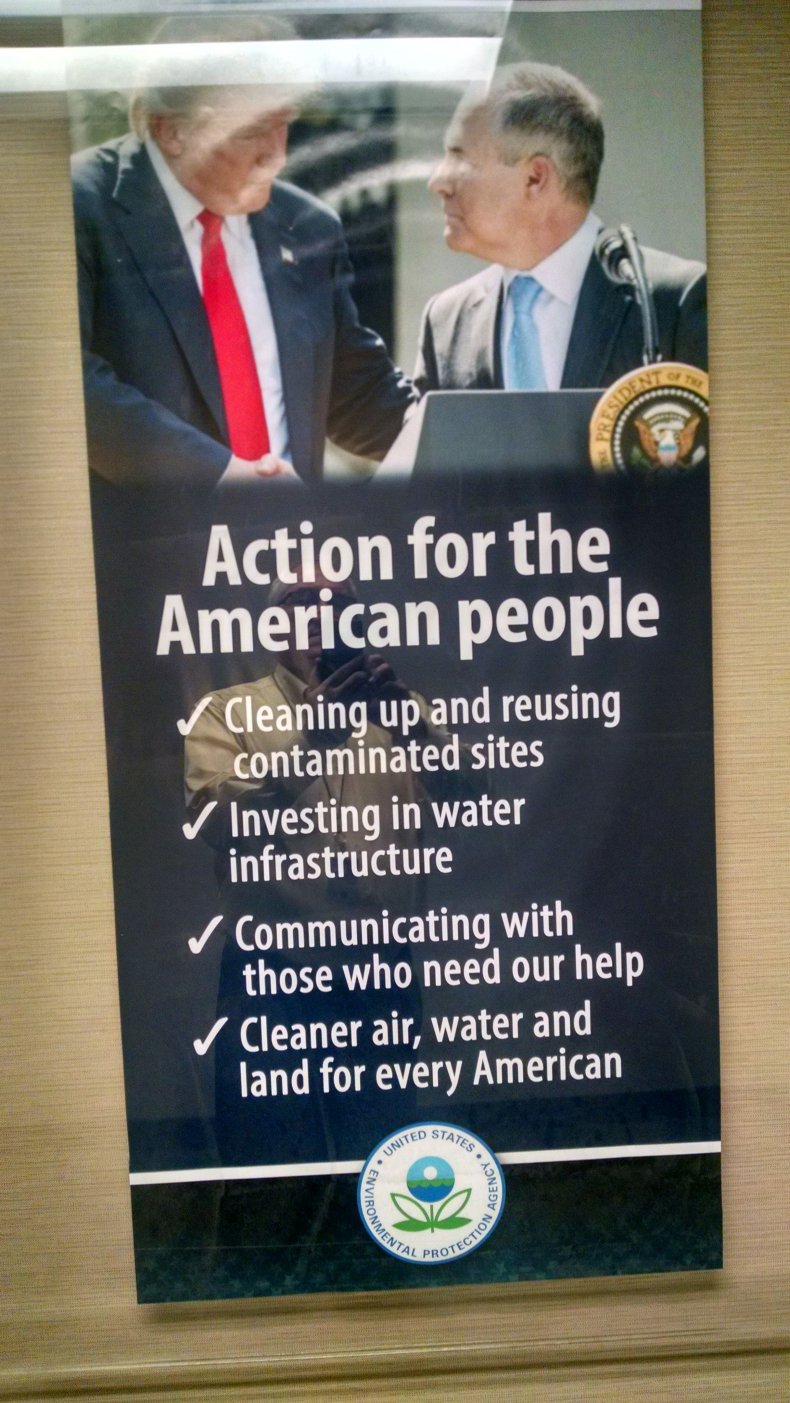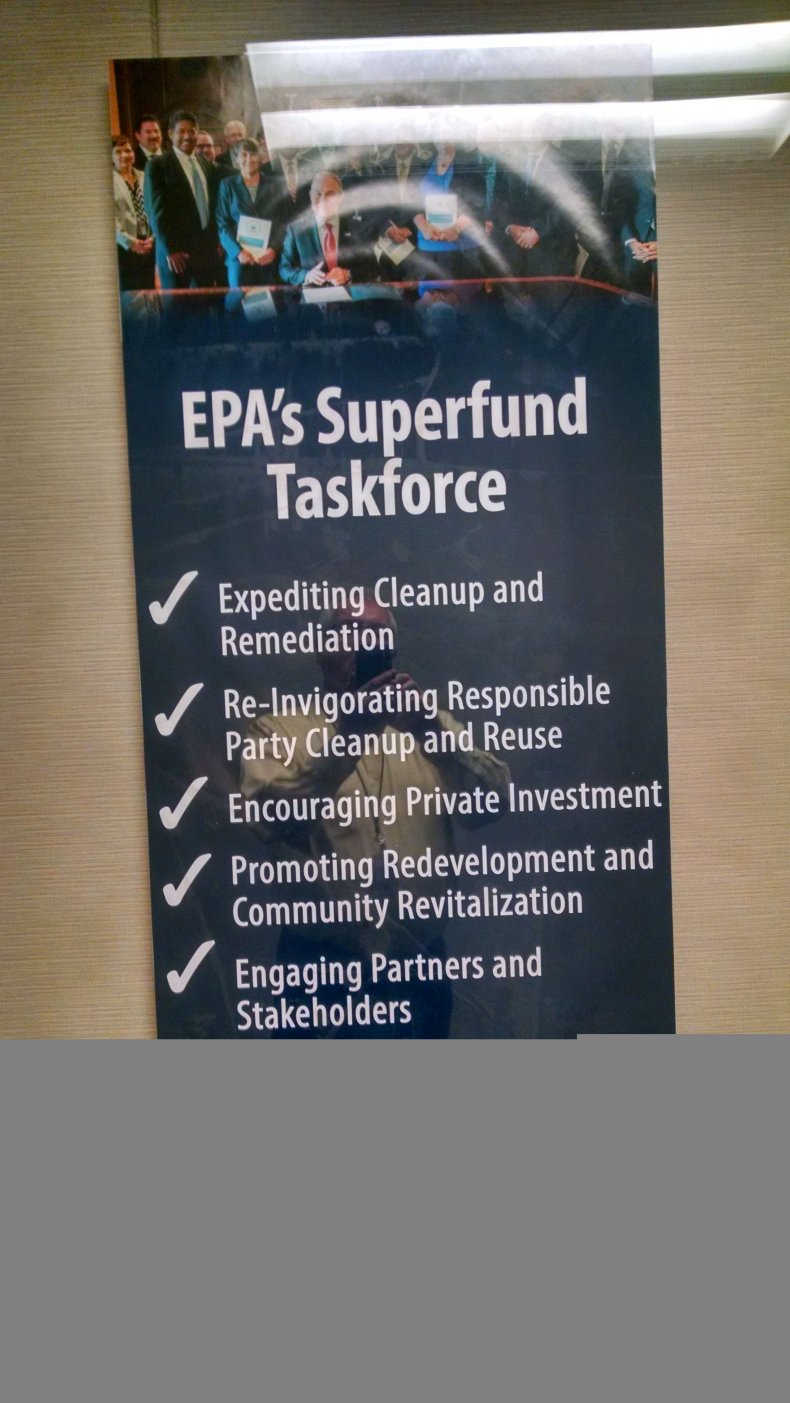 Employees dislike the posters so much that they often turn them around. Southerland said that Pruitt became so annoyed after one employee turned around a poster that he assigned another worker to scour security footage to find the perpetrators—then sent security officials to chastise them.
An EPA spokesman denied that posters were turned around and added that they are double-sided anyway. But not at first, said Morton, who confirmed that posters were turned around when they were single-sided in the early days of the administration.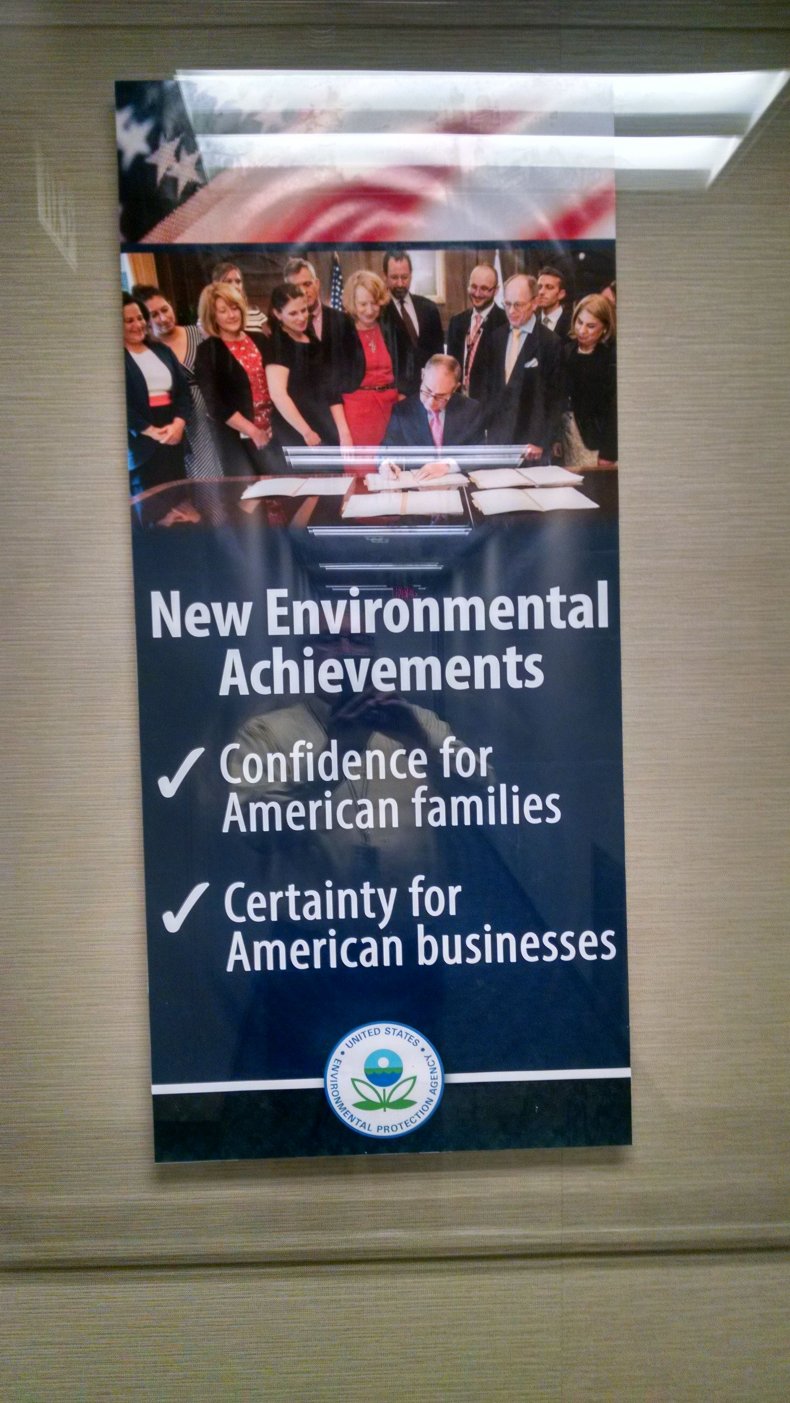 "I assume [they were made double-sided] because they were being turned around," he said, adding that the posters were often defaced with graffiti such as smiley faces.
The League of Conservation Voters, which issues annual grades on presidents' environmental impact, rated president Trump's first year an "F," compared with Barack Obama's B+ in his first year.
The president and Pruitt have questioned the link between carbon dioxide emissions and climate change. And as Oklahoma's attorney general, Pruitt sued the agency he now runs at least 14 times. As the EPA administrator, he has targeted more than 30 rules and regulations to revise or roll back.
The image of the most recent poster was first tweeted by New York Times reporter Eric Lipton.