Brett Kavanaugh Has Power to Strengthen Donald Trump, but Supreme Court Has Boosted Presidents for Decades
Supreme Court nominee Judge Brett Kavanaugh's opposition to a sitting president potentially facing an indictment, as well as the court's lengthy history in bending the Constitution to favor a president's powers, could raise as much concern among opponents of President Donald Trump's nominee as his potential threat to abortion rights.
For a president who has openly flaunted what he believes is the power to pardon himself, Trump may have taken into account Kavanaugh's views on executive power and how much power the U.S. Constitution places in the president.
The nominee's belief in presidential power may even extend to criminal prosecutions. Kavanaugh, who Monday said would "keep an open mind in every case," distinctly laid out his view over whether a sitting president should face criminal charges while in office in 2009 for the Minnesota Law Review. He based the interpretation on his experience with George W. Bush's administration.
"Having seen first-hand how complex and difficult that job is, I believe it vital that the President be able to focus on his never-ending tasks with as few distractions as possible," Kavanaugh wrote. "The country wants the President to be 'one of us' who bears the same responsibilities of citizenship that all share. But I believe that the President should be excused from some of the burdens of ordinary citizenship while serving in office."
Later in the piece, he added: "The indictment and trial of a sitting President, moreover, would cripple the federal government, rendering it unable to function with credibility in either the international or domestic arenas. Such an outcome would ill serve the public interest, especially in times of financial or national security crisis."
Kavanaugh also claimed Congress should draft up a statute that "deferred" any charges against a president until after they leave office.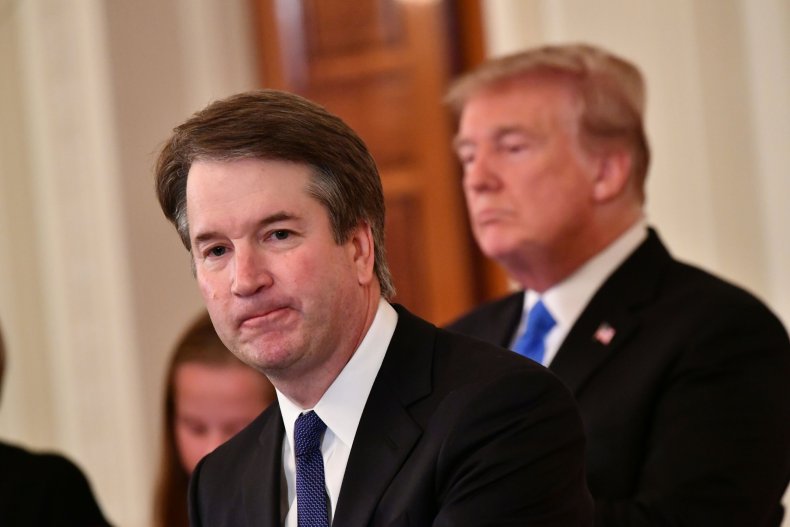 Given the special counsel's investigation into Russia's meddling in the 2016 election, as well as the Trump campaign's possible collusion with Russia, Kavanaugh may argue Trump should not face prosecution while he lives in the White House.
With Kavanaugh's previous experience in the Republican Bush administration, it could be argued he was selected based on a more "pro-executive" stance, according to Saikrishna Prakash, a senior fellow at the University of Virginia's Miller Center.
"Kavanaugh has worked in the executive branch for many years so you might think he's going to be more pro-executive, but I don't know if that would have been a decisive factor," Prakash said.
The situation is far from unique to the Trump administration. Presidents and their staffs have long tested and prodded just how much latitude the Constitution affords an executive's power. One of the most recent examples was Vice President Dick Cheney's former attorney David Addington, who helped broaden the definition of Bush's powers in order to start surveillance and torture programs in the years following 9/11.
In its most recent court session, the Supreme Court afforded Trump significant power when it came to his travel ban. The court ruled in Trump v. Hawaii that the president had successfully made the case that national security interests justified his actions.
The court split 5-4, with the more liberal justices all dissenting, and Trump's first Supreme Court appointee, Gorsuch, joined the conservative members. Even Trump appeared shocked at the decision, proclaiming "wow!" on Twitter.
The Supreme Court strengthening the head of the executive branch is nothing new and has continued for more than eight decades, Louis Fisher, a visiting scholar at William and Mary Law School and scholar in residence with The Constitution Project, told Newsweek in an interview Thursday, ahead of Kavanaugh's nomination.
In his 2017 book "Supreme Court Expansion of Presidential Power," Fisher explained how the court began to expand a president's "plenary and exclusive" powers dating back to the 1936 case U.S. v. Curtiss-Wright Export Corp. The court sided with the executive branch, ruling that the president has the right to serve as a representative for the nation in foreign affairs.
Years later, when the U.S. was in the middle of World War II, President Franklin Roosevelt fired off an executive order that allowed a general to institute a curfew on anyone with Japanese ancestry when they were in a military area. The resulting case was Hirabayashi v. U.S. in 1943, and the court upheld the placement of a curfew on a minority group as constitutional when the nation was at war with their particular country.
Soon after came U.S. v. Reynolds of 1953, a 6-3 decision that ultimately set the stage for the executive branch to file almost anything under the "states secrets privilege" to avoid potentially questionable actions from reaching the public view, Fisher explained in a summary of his book for JustSecurity. That case involved widows seeking information from the government about a B-29 bomber accident that resulted in the deaths of their husbands.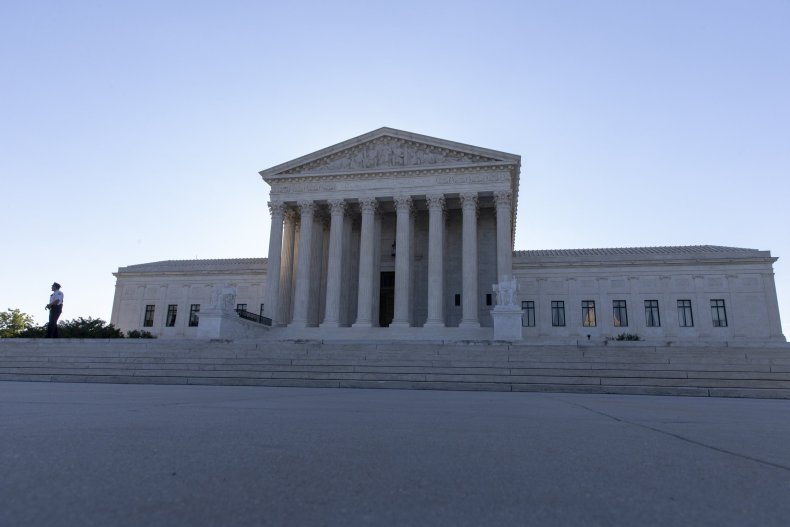 While that case was decided more than 60 years ago, the George W. Bush and Barack Obama administrations were able to use the "state secrets privilege" extensively.
Bush could label U.S. citizens as "enemy combatants," and Obama could lob drone strikes abroad against U.S. citizens suspected of terrorism.
Many of these decisions by the court would suggest the judiciary often bows to the executive branch, but William C. Snyder, Teaching Professor at Syracuse Law School and expert on federal courts, disagreed.
"Our federal courts are reactive. They only respond to actual cases and controversies. So, they seem to be a slow check and balance in a world that moves fast. But, the Supreme Court does come around," Snyder told Newsweek in an email.
But as Snyder noted, the court is "retroactive" and thus reactionary. And that leaves it beholden to the actions taken by a president, one who Snyder admits could have ulterior motives.
"Yes, it may well be that this president is more concerned with finding a justice who will uphold executive power in general than with finding one whose position on a particular policy or right matches his own," Snyder said. "[T]his president is known to shift his own positions, so a justice who would uphold executive power, in general, would be more useful to him."