Despite What Trump Says, the Supreme Court Was Not 'Unanimous' on Travel Ban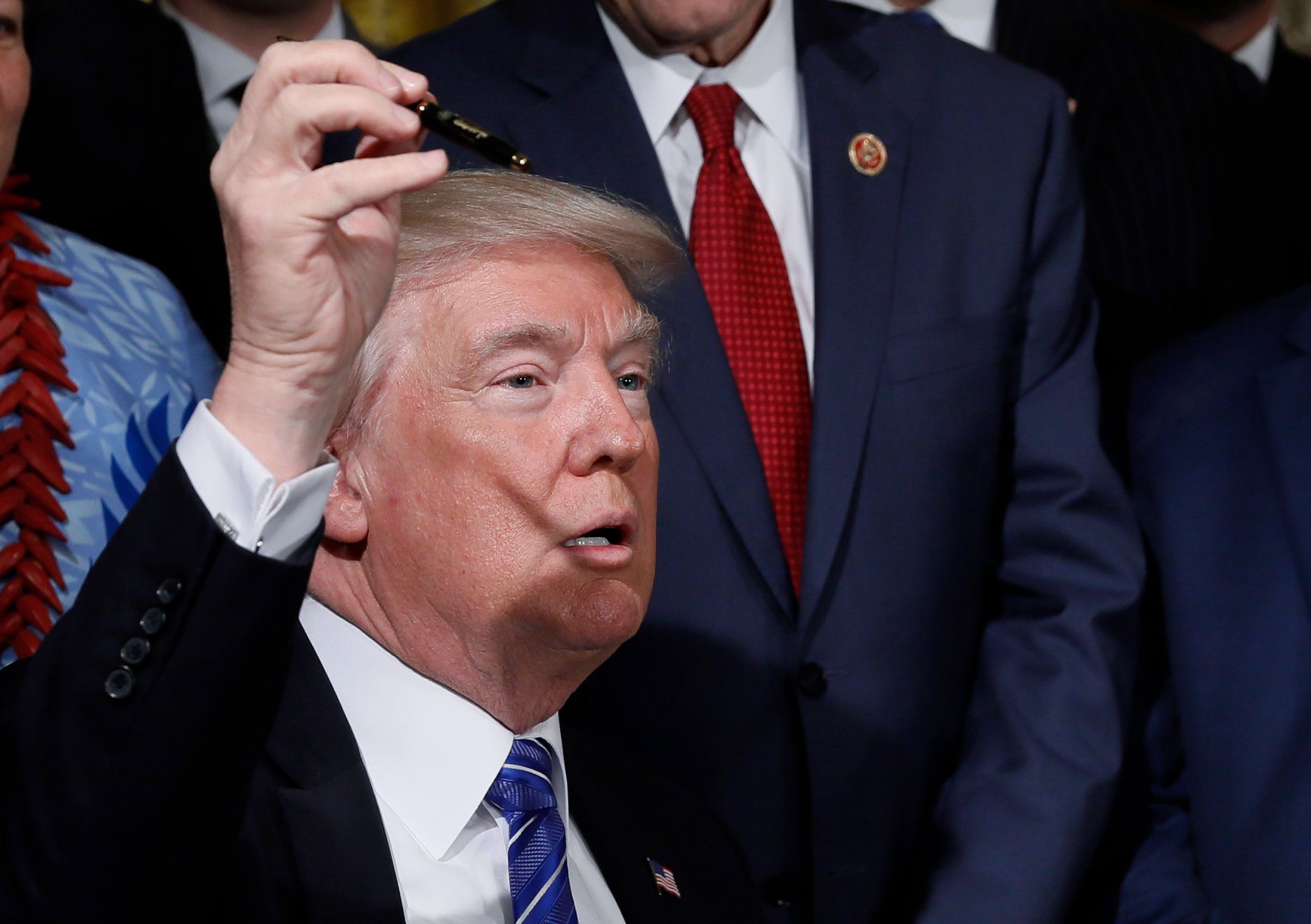 The U.S. Supreme Court announced Monday it planned to hear arguments regarding President Donald Trump's travel-ban executive order in October, setting up a showdown that could result in an expansion of the executive branch's power and represent a major campaign-promise victory for Trump. For now, the court also stated that parts of Trump's revised executive order could be enforced, meaning travelers from six majority-Muslim countries could be blocked from entering the U.S. for 90 days, and the country's refugee program could be suspended for 120 days.
The court didn't completely ban entry by those from Iran, Libya, Somalia, Sudan, Syria and Yemen who have specific links or relationships to people in the U.S., like family, putting into question previous rulings by lower federal courts.
According to Trump's personal Twitter account, an official statement released by the White House and even Press Secretary Sean Spicer, the court came to a 9-0 unanimous decision on the matter. Attorney General Jeff Sessions, in a statement released by the Justice Department, also stated that the court had reached a "unanimous decision."
Problem is, the court's announcement was not a decision at all. All that happened was the head of the country's legislative branch agreed to hear arguments.
Trump also said in a statement: "As President, I cannot allow people into our country who want to do us harm. I want people who can love the United States and all of its citizens, and who will be hardworking and productive."
The president added: "Today's ruling allows me to use an important tool for protecting our Nation's homeland. I am also particularly gratified that the Supreme Court's decision was 9-0."
But as CBS News and several other media outlets have pointed out, the opinion was unsigned, and thus any count involving the court's justices, if there even was one, is unknown.
Three Supreme Court justices—Samuel Alito, Clarence Thomas and Neil Gorsuch—dissented. "I fear that the court's remedy will prove unworkable," Thomas wrote. "Today's compromise will burden executive officials with the task of deciding—on peril of contempt—whether individuals from the six affected nations who wish to enter the United States have a sufficient connection to a person or entity in this country."
BuzzFeed also indicated that the announcement could not be considered unanimous.
During Monday afternoon's off-camera White House press briefing, the often embattled Spicer reaffirmed the use of "unanimous" but later said he had to check with the White House Counsel's office.