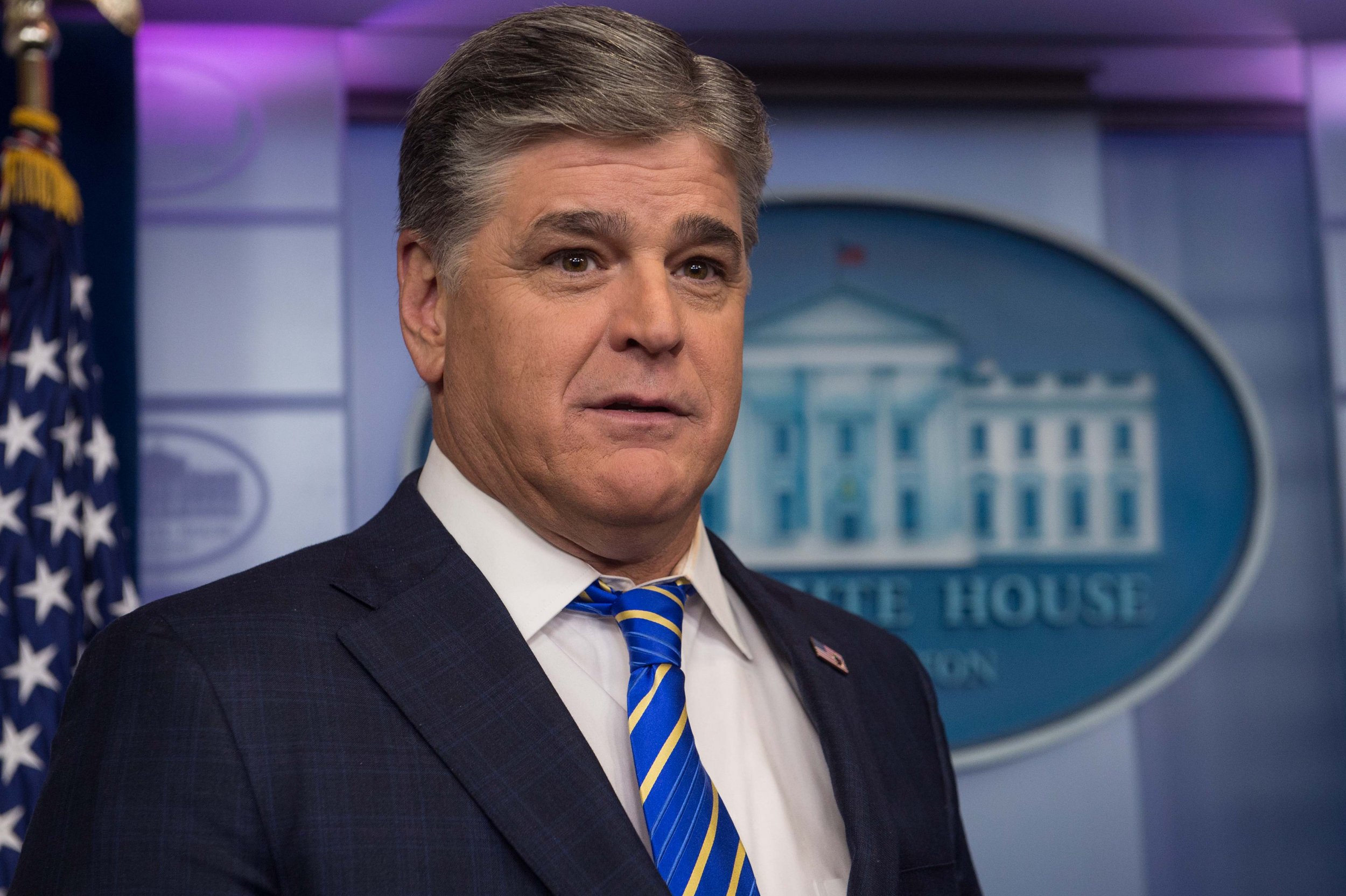 Unofficial adviser to President Donald Trump Sean Hannity and former White House adviser Sebastian Gorka will join the president during his negotiations with North Korean leader Kim Jong Un next week. The pair will make their way to Singapore to cover the event for Fox News.
Gorka, now a Fox News contributor, announced on air Wednesday that he would be providing Fox News with live, on-the-ground coverage during the summit. "I'm delighted to join Sean Hannity and his team," he said. "We will be there reporting for Fox and Fox Business." Hannity will host three episodes of his show live from Singapore, according to The Hollywood Reporter. Chris Wallace will also fly out to host Fox News Sunday on location.
Gorka worked as assistant deputy to President Trump for about eight months prior to his departure last August. He said he resigned because other White House officials had corrupted Trump's message, but the White House claimed he was terminated.
According to a report in New York magazine, Hannity speaks with the president nearly every day, and Trump sometimes calls the Fox News host to decompress before bed. Some White House aides even refer to Hannity as the "unofficial chief of staff," The Washington Post reported in April. Hannity has interviewed Trump more than 19 times.
President Trump will be joining Kim next week at the Capella Hotel on the Singaporean island of Sentosa to discuss nuclear disarmament. The will-they-or-won't-they meeting was initially called off after a close adviser to Kim called Vice President Mike Pence "ignorant and stupid," but Trump announced last week that the summit was back on again following a successful Oval Office meeting with North Korean envoy Kim Yong Chol.
The New York Post reported Tuesday that Dennis Rodman, a known friend of Kim's, would likely join the summit in Singapore. When contacted for comment, Rodman's representative told Newsweek that Rodman could not comment because he was prioritizing paid interview requests.
Trump has long tempered expectations for his historic meeting with Kim, telling reporters it will take many meetings for an agreement to be reached.
"There could be more than one meeting, more than one conversation," White House counselor Kellyanne Conway told reporters Wednesday. Getting to a deal could take "two, three, four, five" summits, she said.
White House insiders said Trump was toying with inviting Kim to his Mar-a-Lago resort in Florida if their talks went well, according to a Bloomberg report. That would be the first time a North Korean leader set foot on United States soil.