Donald Trump And Sean Hannity Are Thankful for 'Deplorables,' And Each Other, This Year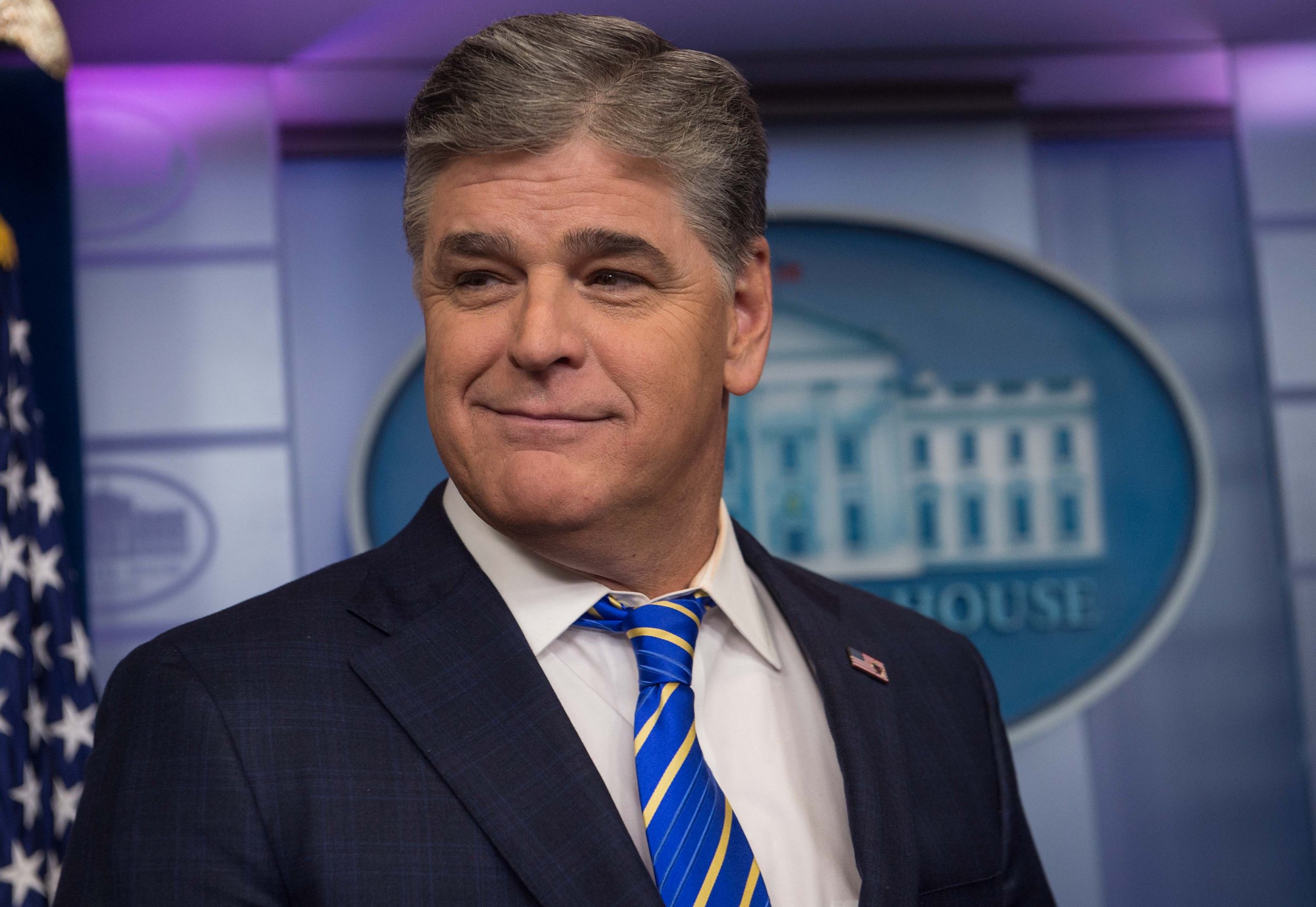 President Donald Trump and his biggest cheerleader outside the White House, Sean Hannity, shared a Thanksgiving moment of their own Thursday when paying tribute to the "deplorables," a word embraced by Trump and his backers after Hillary Clinton famously used it to describe many of her opponent's supporters during the 2016 election.
Related: Can Fox News Survive the Trump Presidency? Embattled Network Faces Lawsuits, Aging Viewership, New Competitors
First, Hannity tweeted, "To all my Deplorable friends, I am extremely thankful to each and every one of you for just being who you are, Great Americans! Happy Thanksgiving to all!!" That prompted Trump to take time out of his Turkey Day schedule, which included golf and video-chatting with troops, to praise the Fox News host as "a great guy (with great ratings)!"
Ratings have long been one of Trump's key methods for evaluating a person's or an organization's success. He has repeatedly talked up his own ratings triumphs, real or not, from events as diverse as his inauguration to "The Apprentice." It has been far more common, though, for the president to use this a stick to with which to hit his critics. Arnold Schwarzenegger, MSNBC's Morning Joe, CNN, ESPN, the NFL are just some of the names that have been subjected to a Trump ratings attack.
Much of Trump's ratings comments are wildly inaccurate, but in the case of Hannity, at least, the president is dealing in facts. Hannity reigns supreme in cable news, attracting 3.2 million total viewers in October, according to Nielsen. That put him well ahead of his Fox News colleague Tucker Carlson, who finished second with 2.8 million.
The month marked Hannity's first in the 9 p.m. slot following a shakeup of Fox News' primetime lineup. In making the switch, Hannity went head-to-head with MSNBC's Rachel Maddow, who had finished the third quarter of 2017 as the No. 1 show on cable news. But Maddow, who has made the Trump-Russia investigation the central focus of her show, was brushed aside by Hannity, attracting 2.5 million total viewers.
Trump gives thanks to the so-called "deplorables" for handing him the keys to the White House, and Hannity has relied on the same supporters to fire him clear in the ratings battle. Hannity has frequently embraced Trump talking points, including recently trumpeting Clinton's alleged involvement in the Uranium One deal as the real Russia scandal, rather than the multiple investigations into allegations that Trump's campaign colluded with Russia.
Hannity has been so pro-Trump, in fact, that he was recently adjudged to have violated Britain's broadcast standards by providing biased views.