Trump's NYC Visit: Protests at Trump Tower, Soaring Security Costs and Transit Delays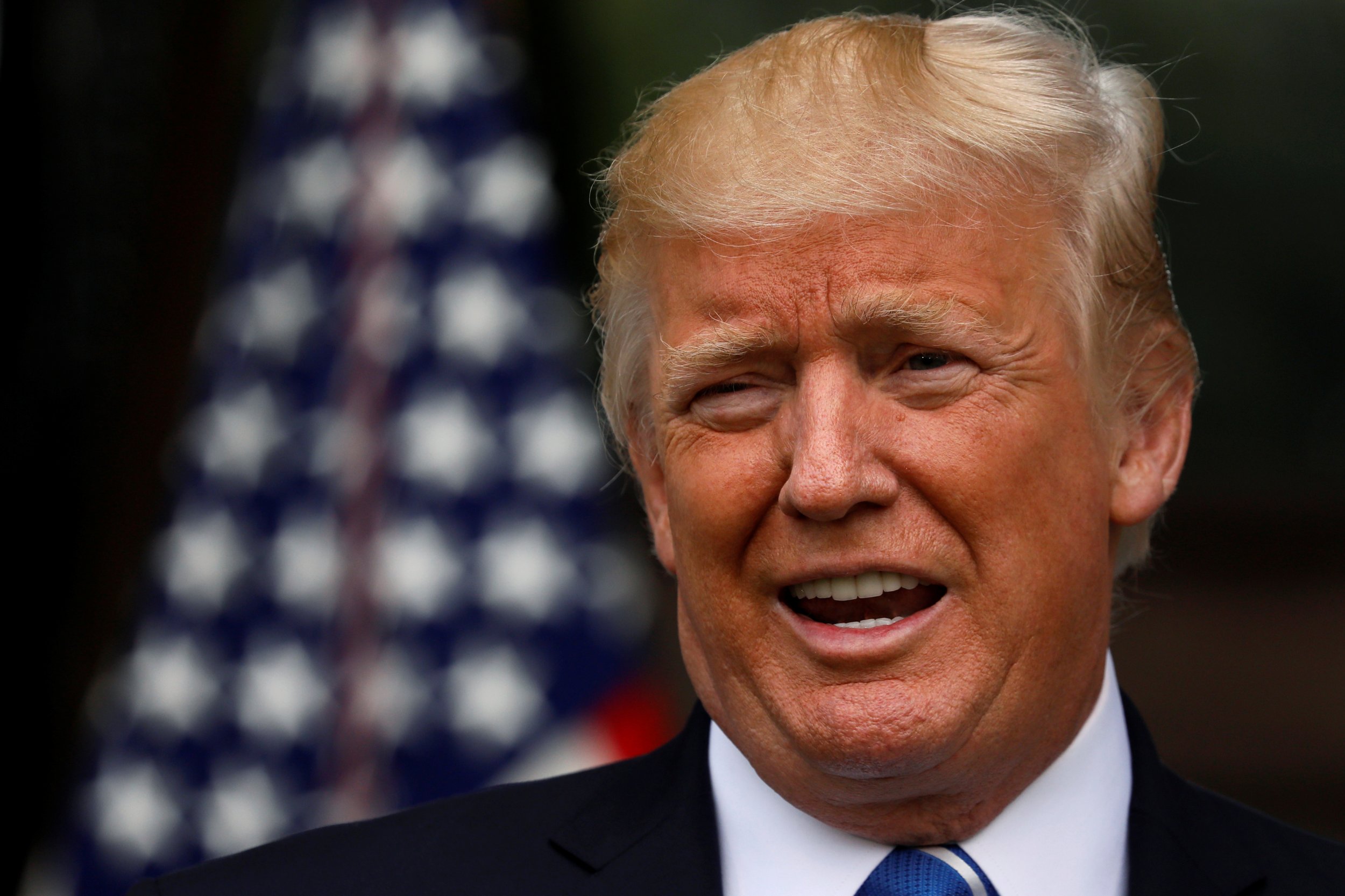 Donald Trump arrived in New York City on Monday morning for a number of high-profile meetings—but his homecoming wasn't exactly the celebration most presidents receive upon returning to their place of residence.
Instead, the Manhattan billionaire and real estate mogul turned commander in chief will face countless protests organized by the so-called "resistance movement" during his three-day visit, as the city braces for a potentially catastrophic impact on the subway system—which is already facing what Governor Andrew Cuomo calls a "summer of hell."
Related: Here's how Donald Trump could actually be impeached
The president's trips to his Manhattan residence since assuming the presidency, as well as his months spent living in Trump Tower after winning the 2016 election, have already cost the city over $56 million, according to Bloomberg's interactive analysis.
The New York City Metropolitan Transit Authority warned residents that Trump's visit this week could worsen the city's subway crisis, which promptedCuomo to officially declare a state of emergency in June.
"President Trump will be in NYC today-Wed," the subway system's official Twitter handle wrote Monday. "Please allow extra travel time as there may be delays in midtown service."
The city's failing subways have caused hourlong delays during commuting times. Locals have described overwhelming heat in underground stations, along with crammed train cars and dangerous derailments that have left numerous residents injured. A look at the subway's Twitter handle Monday showed that at least eight subway lines were experiencing delays due to "mechanical problems," "signal problems" and "track maintenance," among other issues.
If Trump were to travel just a few short blocks away from his Trump Tower offices in midtown, the move would likely result in a shutdown of city streets—and possibly even more subway lines.
Local officials described the area surrounding Trump Tower as chaotic following Trump's election last year, as traffic was stopped in its tracks and most of Fifth Avenue was roadblocked by local police and security details.
"The block is now unwelcoming and looks like a war zone," Daniel Garodnick, a Democratic city councilman, told The New York Times. "We are getting to a place where these businesses need to plan, and worry that they won't be able to survive. We have a need to protect the president-elect, but we shouldn't allow our businesses and all of those jobs be sacrificed in the process."