Trump Doesn't Like Dogs and Dogs Don't Like Him, According to His Ex-Wife
President Donald Trump has a record of calling people he hates dogs—most recently former White House aide Omarosa Manigault Newman, who penned a scathing book on his administration.
"When you give a crazed, crying lowlife a break, and give her a job at the White House, I guess it just didn't work out. Good work by General Kelly for quickly firing that dog!" Trump tweeted on Tuesday, the day his longtime confidante's book, Unhinged: An Insider's Account of the Trump White House, hit the shelves.
So it figures Trump doesn't like the popular household pet. Well, man's best friend doesn't like Trump either, by his first ex-wife's account.
"Donald was not a dog fan," Ivana Trump wrote in her 2017 memoir, Raising Trump, recounted his resistance to her bringing a poodle named Chappy home. "It's me and Chappy or no one!" she said to him.
The poodle, however, soon showed that the feeling of dislike was mutual. When the real estate developer went near her closet, "Chappy would bark at him territorially," Ivana Trump wrote.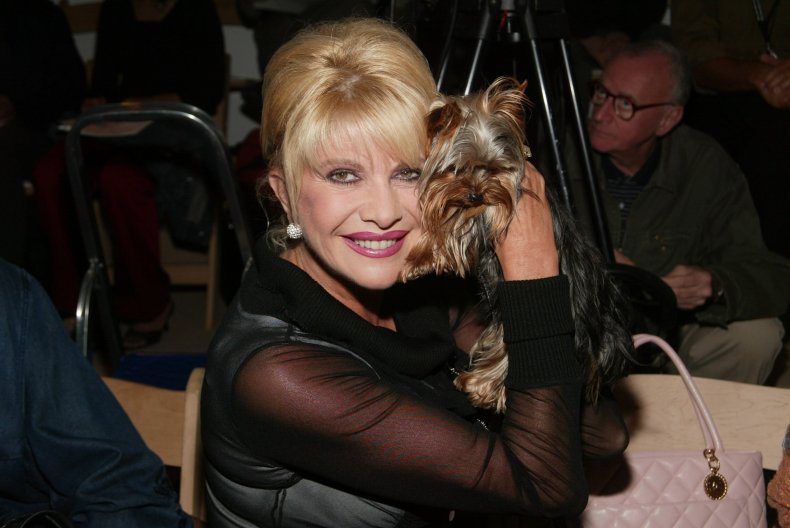 Donald Trump is the first modern president without a dog in the White House. The last commander in chief to not have a pet dog was William McKinley, who resided in the White House until 1901.
The president has used "dog" as a derogatory term on more than a half-dozen people besides Manigault Newman, who in her book detailed her firing and claimed he used a racial slur on his reality television show Celebrity Apprentice, on which she appeared as a contestant.
He tweeted that NBC's David Gregory, Fox News's Glenn Beck and Republican Senator Ted Cruz's communications director were each "fired like a dog!"
He said he watched former Acting Attorney General Sally Yates and former Director of National Intelligence James Clapper "choke like dogs" during a Senate testimony last year, and he tweeted that Republican nominee Mitt Romney "choked like a dog" against President Barack Obama in the 2012 election.
He said Republican Senator Marco Rubio was "sweating like a dog" at a 2016 GOP debate, and he has also likened former FBI Director James Comey, former chief White House strategist Steve Bannon and conservative commentator Erick Erickson to dogs.
Brooke Janis, who co-wrote the book First Dogs about presidential pets, told The Washington Post that Donald Trump could benefit from a dog's support. "This is a president who needs a friend," she said. "Having a dog offers unconditional love, and that is something that this president desires so deeply and can't seem to find."