Trump Seems Confused About What Private Citizens Can Do, Claiming: I Should Have Fired James Comey 'Before I Got Here'
President Donald Trump has claimed he should have fired then FBI chief James Comey the day he won the Republican primaries—seemingly ignoring the fact that he would have had no right to dismiss Comey as a private citizen.
Speaking in an interview with Hill.TV on Wednesday, the president was asked about the ongoing Russia probe and whether or not Trump had been motivated to dismiss the then-FBI chief over his handling of it.
"If I did one mistake with Comey I should have fired him before I got here," Trump said, appearing to dismiss the idea that the Russia investigation had anything to do with his firing of Comey. In an interview with Lester Holt in May 2017 he categorically stated that "the Russia thing" had been on his mind when he took the decision to fire Comey.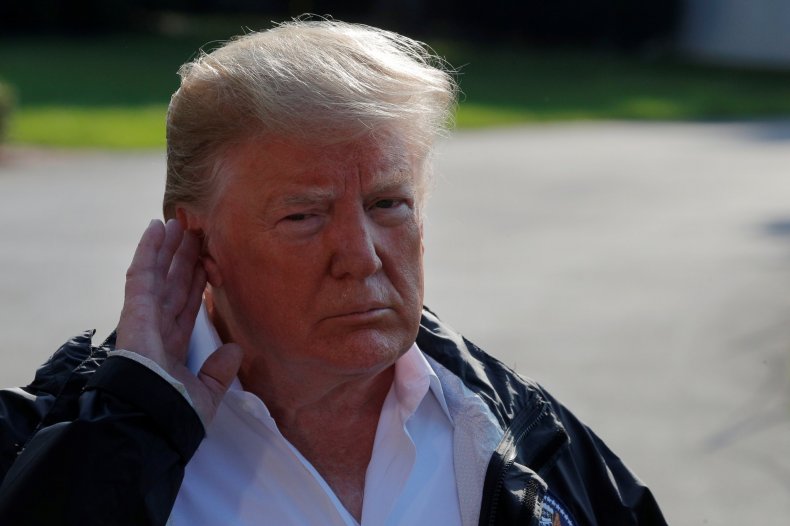 "I should have fired him the day I won the primaries. I should have fired him right after the convention. Say, 'I don't want that guy.' Or at least fired him the first day on the job. If I did one mistake it was, you know, I, I really did fire him, you know I fired him a couple of months in, so it's not like. But I would have been better off firing him or putting out a statement that I don't him there when I get there," Trump said in the Hill.TV interview.
The president added that he was expecting his decision to go down well with Democrats—many of whom blamed Comey for Hillary Clinton's 2016 presidential election defeat after his last-minute announcement that he was reopening the investigation into her use of a private email server during her time as secretary of state (then subsequently announcing it was closed once again).
"I thought I would be popular for the Democrats. I actually thought that firing James Comey, they hated him more than anybody. And so did the Republicans, because the Republicans viewed him as letting [Clinton] get away with murder," Trump said.
"They viewed him a different way, but the Democrats hated him even more than the Republicans. Until I fired him. And then they made a decision, and all together, I guarantee you [Chuck] Schumer called them all fast and say 'We love Comey,'" he added.