Trump Sees Slight Approval Rating Increase After Joe Biden Wins Presidency
President Donald Trump has seen a slight uptick in his overall job approval rating since President-elect Joe Biden won the November 3 presidential election, two new polls show.
Biden officially surpassed the 270 electoral votes required to win the Electoral College on Saturday, after the Associated Press, Fox News and other television networks projected Pennsylvania and Nevada for the Democrat. Although Trump and his supporters have pushed unfounded claims that Biden and Vice President-elect Kamala Harris won through widespread voter fraud, they have not provided substantial evidence to support those allegations.
Prior to the election, Trump's job approval rating stood at 52 percent on November 2, according to conservative polling company Rasmussen Reports. As of November 11, the polling firm shows the approval rating has ticked upward to 53 percent. While 48 percent of Americans disapproved of the president prior to the election, only 36 percent now disapprove, the poll said.
Separate survey data by TheEconomist/YouGov showed that 45 percent of registered voters approved of Trump in polling carried out from October 31 to November 2. In a new poll conducted from November 8 to 10, The Economist/YouGov found that 46 percent of registered voters approved of the president—again a slight increase. Whereas the polling found 54 percent disapproved of the president prior to the election, 51 percent now disapprove.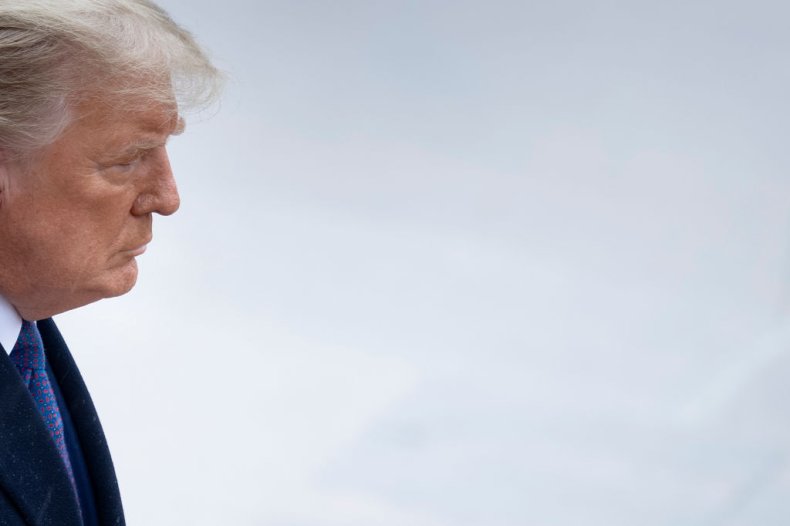 Comparatively, former President Barack Obama had an approval rating of 55 percent a week after Trump's 2016 defeat of former Democratic presidential nominee Hillary Clinton, according to Rasmussen Reports. Prior to the election it stood at 52 percent. However, the situation is not directly comparable—as Obama was finishing out his second-term, while Trump has now failed to secure a second term in office.
Although Biden, in addition to the Electoral College, won the popular vote by a margin of more than 5 million votes over Trump, the president also received more votes than any other presidential candidate in U.S. history besides Biden. Obama previously held the record for the most individual votes, which came when he was elected to his first term in 2008 with about 69.5 million ballots cast in his favor. The latest election tally by Fox News shows Biden with just over 77 million votes while Trump has garnered 72 million.
While Trump has not yet conceded, as his campaign continues to file legal challenges with little success, a new poll by Reuters/Ipsos shows that the vast majority of Americans understand that Biden won the election. The survey showed that 79 percent of U.S. adults believe Biden won while just 3 percent believe Trump won. Another 13 percent say the election outcome has not yet been determined and 5 percent said they don't know.